It's Valentine's Day. Don't blow it with plant-based burgers
It's Valentine's Day. Don't blow it with plant-based burgers
Of the many things you can give your sweetheart today, don't ruin the moment with the wrong meal.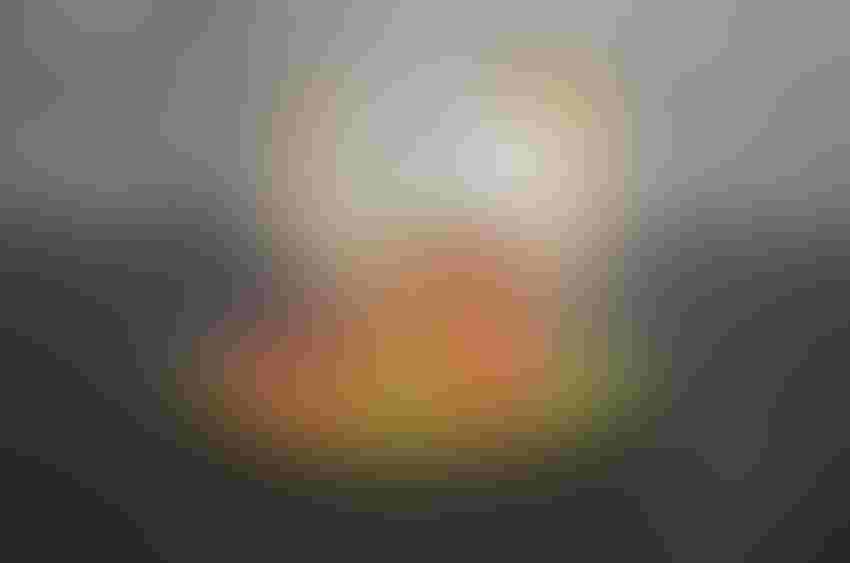 I address this message to the men who may read this. Gents, as the headline suggests, this is a very important day, should you be involved in a relationship outside of your cattle, your horse and your pickup.
Ladies, this may be one of the few days during the year that you can get his full attention, or at least a portion of it when he's not thinking about the cattle, the horses and the pickup. Take full advantage. Be firm if necessary.
Gentlemen, attend now to the subject of this blog. But first, some background.
READ: Beef up your Velentine's Day menu
The grocery store near our new suburban abode began selling The Beyond Burger a while back, which is a plant-based alternative to the traditional and widely-loved real hamburger patty. I've seen them on the shelf at the end of the meat case, at eye level so they can be easily seen.
And no, I don't fault the store for selling it. Their job is to make a profit. They do that by selling the things their customers want to buy.
It's our job to make sure beef is at the top of the list when consumers walk up to the meat case.
I finally broke down and bought a package of Beyond Burgers—$5.99 for two ¼ pound patties. At $3 per patty, it's considerably higher priced than the real stuff just below. But for the people who would buy this a second time, I doubt price is a factor.
Here's the reason I say "a second time." Knowing I would not be objective in my evaluation, I enlisted my 30-year-old daughter, who is most assuredly a meat-eater but more open-minded about this sort of stuff than I am. I pan-fried the two patties in a very old and very well-loved cast iron skillet. More on that later.
One patty I kept unadorned; the other I put in a hamburger bun and prepared as I would any hamburger I eat at home—cheese, mayonnaise, pickles and ketchup.
I gave my daughter part of the unadorned patty as a taste test and kept the other part for me. She picked it up and smelled it, resulting in a wrinkled nose and scrunched-up face. She then took a bite, scrunched her face even more and gave the rest to the dog. He's a Labrador retriever and will eat anything.
Her reaction: "I wouldn't eat this again."
My reaction: There's nothing about the patty that resembles beef. The texture and smell when I took it out of the package, the smell when it was cooking, certainly the smell, texture and mouth feel when I tasted it were…well, there's no way to cover this up with words substituting as condiments. It was awful. Even with my usual amount of mayonnaise, ketchup, cheese and pickles, it still tasted bad.
I ate enough of the patty in a bun and the patty alone and doused with ketchup to make my assessment. The rest went to the dog.
Related: On beef's sustainability, fake meat and other random thoughts
And then, the cast iron skillet. This is a family heirloom that has prepared countless thousands of meals, most meat-based, for generations of my wife's family. Let us say it was a topic of discussion when she learned that I fried the Beyond Burger patties in it. I have some make-up work to do.
Now to address the importance of today. Traditionally, our sweethearts are festooned with roses, candy and an evening meal someplace other than the kitchen table. However, should you choose to prepare a special meal at home for your partner, do not…I repeat, do not…grill any plant-based meat alternatives. It will, with one bite, destroy everything you've done today and quite possibly for a good while to come.
Let the vegetarians have their Beyond Meat. I'll stick with a medium-rare ribeye or a nice, thick hamburger. I strongly urge you to do the same.
Subscribe to Our Newsletters
BEEF Magazine is the source for beef production, management and market news.
You May Also Like
---