J.D. Alexander To Lead U.S. Cattlemen In 2012
J.D. Alexander To Lead U.S. Cattlemen In 2012
Pilger, NE, farmer-feeder J.D. Alexander takes the point position as president of the National Cattlemen's Beef Association in early February.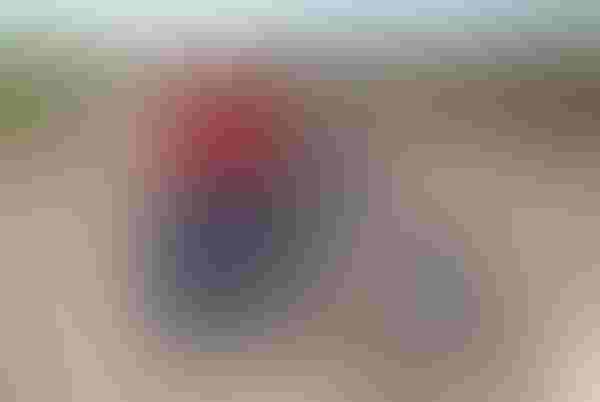 If you're not at the table, you risk being on the menu." That's a maxim that J.D. Alexander says he likes to cite when folks ask him about industry participation.
"There's a lot of truth in those words, and it fits a lot of different contexts, but I think it particularly applies to the U.S. beef industry. We have to make sure we're out in front representing our interests, particularly in Washington, D.C.," he says.
Alexander, a third-generation farmer-feeder from Pilger, NE, has been living that dictum for almost 20 years as an industry volunteer. Come early February, it will take on even more significance when he becomes president of the National Cattlemen's Beef Association (NCBA). As president, Alexander will be the point man in leading the organization as it navigates through a number of challenges in the coming year. A few of those include:
Extreme volatility in the marketplace. For livestock producers, in particular, who operate in an open and unprotected market compared to grain producers, such volatility makes things particularly risky and planning extremely difficult.

Input prices. Though prices for all classes of cattle have been record or near-record recently, the high cost of inputs – notably for feed and fuel – have greatly shrunk what otherwise would have been very favorable margins for producers.

Government regulation. Regu-latory creep from Washington continues to raise the cost of doing business.


Domestic and international economies that still hang precariously in the balance.
A common thread
The common thread to all those issues is that the solutions – and often the causes – lie at least in part in Washington, D.C., he says. That makes it imperative that beef producers be at the table.
"We need to keep working to be heard. We're a small sector of the world's population and business, and we have a lot of outside groups attacking us. The challenge is to speak with one voice and get our message across.
"I'm a big believer in a state and national relationship where we work hand in hand and as partners with all the states and their beef councils and affiliates as well as the national level of NCBA," he says. "It takes all of us to get the job done."
Alexander is a veteran of almost two decades of volunteer work on behalf of his local, state and national industry.
He began by serving as the president of his local Stanton County Cattlemen's Association in the late 1980s. He was also chosen to participate in the Nebraska LEAD Program, a nationally recognized leadership program. He later served as president of the Nebraska Cattlemen. That eventually led to national-level responsibility as chairman of NCBA's Federation Division, much of that on the executive committee. He also served six years on the Cattlemen's Beef Board, the group charged with managing the national beef checkoff.
"I've been involved with NCBA a little over 15 years, in addition to my volunteer work at the local and state levels. I guess you could say I have a little bit of a foundation there," Alexander chuckles.
Alexander is a robust, imposing man, with a booming voice and a ready smile. He exudes calmness and confidence, but also approachability; he seems comfortable around friends and strangers alike.
He's the owner of Alexander Cattle & Farms, located in northeast Nebraska, about 70 miles southwest of Sioux City, IA. He and his son Josh operate the 2,000-acre corn/alfalfa farm that markets about 12,000 head of fed cattle annually.
Alexander grew up on the Pilger operation, working with his father Richard and grandfather. He says his first real experience away from the small town of 378 people was his college education at South Dakota State University, where he earned a full ride to play football.
He started a few games as a freshman and was the regular starting linebacker his last three seasons. He co-captained the team his senior year and earned first-team, all-conference honors. In Brookings, he also met and married his wife Debra, who was a varsity cheerleader at SDSU at that time.
His degree is in ag economics, a major Alexander says he selected for the versatility it offered. "I figured I could go in a lot of different directions. I knew I would come back to the farm eventually, but I wanted some other experiences first."
So, Alexander worked 10 years in sales and management with FMC Corp., serving in various locations in the Midwest. All along, he remained active as a silent partner in the home farm and did the operation's books, even as a college student.
The watershed moment in his career came when he was offered a transfer to California. "I figured that if we moved to California, we'd probably stay there," he says. "It was time to go home."
So, the family returned to Pilger in 1984. His father passed away in 2004 and son Josh returned to the family operation in 2006 after graduating from SDSU and spending a few years working off the farm.
Expanding horizons
Alexander says the opportunity to work off the operation for 10 years not only cemented his desire to return to agriculture, but provided many life skills.
"I certainly learned a lot about people and dealing with people. I learned a lot about personnel management, salesmanship, personal relationships, the financial aspects of running a business and managing budgets and quotas, and presentation and speaking skills."
Those experiences also included a conviction on the absolute necessity to give to your industry, he says.
"I really learned the importance of getting involved and trying to make a difference in your industry. So, when I came back to the farm, I naturally joined our local association, the Stanton County Cattlemen, and that led me to state and national participation."
Alexander credits many mentors and coaches for his development.
"I really enjoy people and what they have to offer and pass on, and I was always trying to absorb a variety of things on all parts of life and business. I learned about hard work and diligence, but also having fun and getting the most out of life.
"But if I was to single out one person above all others, it would be my father. Still today, I hear people say there was no better example of a true gentleman than Richard Alexander. It's a great legacy he left me and it's a tough one to live up to in this day and age," Alexander says.
Ask him about his leadership strengths and Alexander modestly declines. "People will ask me if I was a good football player and I'll tell them to ask someone who saw me play. I guess that's what I would say to this question, too."
Among those who have seen him "play" in the association arena is Bill Donald, current NCBA president and a Melville, MT, rancher.
"J.D. is really thoughtful and analytical; he analyzes a situation from every which way. That's something I really appreciate because I tend to be a little more spontaneous; so we complement each other.
"He definitely keeps an open mind and listens to everyone's opinions; once he's made up his mind, he's very forthright, but respectful. He has a great jovial demeanor, with a laugh like Santa Claus, which helps him make his points."
As Alexander ponders the year ahead, he sees government overreach as a looming concern.
Government overreach
"There's no shortage of issues for us to address – government overreach, excessive regulation, the death tax, etc. But we also have to make sure that we're running a sound organization. We need the management to ensure that NCBA is at the forefront in doing the best for the nation's beef producers.
"As an industry we also need to get together and find common ground for all producers. We can have differences of opinions – we always have and we always will – but we need to get together, because we have too many guns pointed at us as an industry for us to be shooting at each other," he says.
Subscribe to Our Newsletters
BEEF Magazine is the source for beef production, management and market news.
You May Also Like
---