Kenneth Eng Memoir – Ranching In New Mexico & California
Kenneth Eng Memoir – Ranching In New Mexico & California
In the latest installment of BEEF magazine's ongoing serialization of Kenneth Eng's autobiographical history of the cattle business, "Started Small & Just Got Lucky – Living With The Curse Of A Curious Mind," Eng tells of his experiences ranching in the vastness of New Mexico and California.Part 1: 50-Year Look At His CareerPart 2: Texas A&M DaysPart 3: Independent ConsultingPart 4: Boom Times in Southern PlainsPart 5: 70's Feedlot ConsultingPart 6: Cattle Feeding & The Land of EnchantmentPart 7: Feeding HolsteinsPart 8: Nevada Adventures & Feedlot ComputersPart 9: The Days Of Tax Shelter FeedingPart 10: A Curious Mind Made Me A Traveling ManPart 11: Ranching In New Mexico & CaliforniaPart 12: The Decade Of The 1990s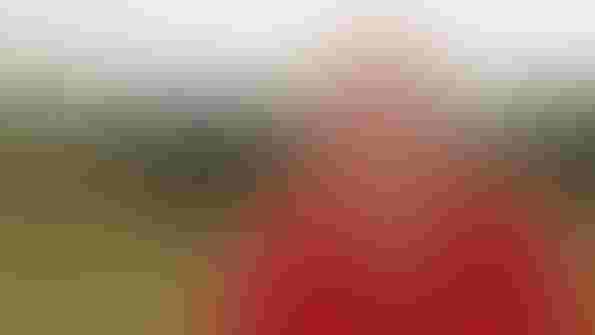 Editor's Note: The book debuts in September, just in time for the second annual Dr. Kenneth & Caroline McDonald Eng Foundation research symposium, set for Sept. 18-19 in San Antonio, TX. Click here for more information on the book and the conference.
Chapter 22 – Ranching in New Mexico
The ranch I bought in New Mexico was approximately 70,000 acres located in Sierra County next to the Gila National Forest. It bordered two small towns—one was Winston with a population of about 40; the other was Chloride, which was an old silver mining ghost town with a population of about 25. As the crow flies, it was about 170 miles southwest of Albuquerque or 170 northwest of El Paso and about 40 miles west of Truth or Consequences (T or C).
As you may know, T or C got its name from the TV show by that name which was hosted by Ralph Edwards. Ralph Edwards offered to do a show in any city in the U.S. that would change their name to Truth or Consequences. They did and he did. In fact, he continued to visit the area every year for another 40 years until his death.
The forest lease was estimated at 36,000 acres, although no one was certain. As an indication of how rough it was, the cow permit was for 243 head (4 cows/section). After the lions and bears got their share of the calves, they could have given it to me, and I would probably have lost money on the cows.
Subscribe now to Cow-Calf Weekly to get the latest industry research and information in your inbox every Friday!
The main industry in the area was ranching and hunting elk, mule deer, lions and bears. At one time, there was a pretty fair timber industry in the area, but the environmentalists took care of that. Additionally, there were good silver deposits and some copper. The rest was ranching, which was a combination of cows and yearlings.
Sterling and Judi Carter, who ranched nearby and had a guide service, managed my ranch for the first couple of years. I learned a lot from them but, like most newcomers, I also had to learn from my own mistakes.
I wanted to run cows and took a chance buying a herd of young Beefmaster cows from South Mississippi. Had they been Beefmaster cows from New Mexico, I'd have been okay, but these cows were big and fleshy and probably averaged 1,300 lbs. My ranch couldn't support a cow that large. They were bred when I bought them and weaned good heavy calves. Unfortunately, that is the end of the good news because the next pregnancy check, about 40% of them were "open" (not bred). That trend continued until I pretty much liquidated my big Beefmasters and replaced them with smaller, uglier desert cows.
Our Gila Forest lease was rough and I had no desire to stock it with cows at the rate of four per acre. The best deal we had was the first two years when Sterling helped me convince the Forest Ranger that on a 243-cow permit, we should be able to increase the numbers if we put out stocker cattle and we only left them out four months of the year.
Doing that, we were able to run 1,500 head, and it worked well until that ranger retired. They then informed me that I had a cow permit, and if I wanted to run yearlings, I needed a new permit that would take at least 2-3 years to obtain. It had quit raining in the area, and I took three continuous years of non-use on the forest permit and then sold it. Now you know why I've always said that other than getting together with Caroline, the two happiest days of my life were when I sold my last airplane and when I sold my forest permit.
We had a couple of extra houses on the ranch, which allowed my pilot Scott and his family to move there and help us manage the place. We had a good airstrip on the top of a mesa not far from the main house, but it had mountains on two sides and a deep valley on each end. Takeoffs and landings could be thrilling. Like our California airstrip, we also found out that airstrips in isolated areas can be attractive to drug traffickers who are good for people to avoid.
I redecorated the main house that was halfway between Winston and Chloride and moved there in 1988. A footnote here: I retained an interior decorator who was talented, attractive and friendly. My advice to anyone who wants to keep their interior decorating budget under control is to hire a less attractive decorator. Regardless, I ended up with a nice house and office. I lived there part-time and the rest of the time in either Texas or California.
Meeting the people
Perhaps, the most fascinating thing about the New Mexico ranch was our neighbors and people in general. They were quite a mixture of ranchers, miners, outfitters and hunters and the like. Some obviously had moved to the area to get lost.
One of my favorites was a fellow we called Indian Johnny, who claimed to be a full-blooded Apache and I believe a relative of Geronimo or Cochise. I found him sleeping in an old Blazer on a remote part of our ranch. He asked if we had any work. It just so happened we were doing some fencing so I said, "Sure."
He was a fair hand. He also had a great imagination, plus a fixation with helicopters and firetrucks. Shortly after we hired him, he wanted to know the ranch mailing address. Before long, we received a big package addressed to him as Assistant U.S. Fire Marshal. It contained badges and other items and, for a while, he was with the volunteer fire department. He would often walk around in a slicker and a fireman's helmet.
At a Fourth of July party, he asked me what kind of a doctor I was. He said he was looking for a plastic surgeon. When I asked him, "Why?" he said because he wanted his real face back. He claimed to have been in a firefight in helicopters, and his helicopter crashed. He was taken to the hospital where they redid his face so he couldn't be identified.
I asked, "Was this with the CIA down in Latin America?"
"No," he said, "It's deeper than the CIA and it was over the New Mexico-Arizona border."
Another colorful local looked like a 1960s refugee from the Haight-Ashbury San Francisco area. He asked for work one time, and we told him he could help on the yard. I had a lady named Sharlene working for me part-time who chose to direct his efforts. He came in a day later and told me he resigned because there was just too much pressure.
His girlfriend, who had also worked in the yard part-time, managed to steal one of my credit cards. Before she was done, she had charged a lot of money. I pressed charges against her, and they put her in the T or C jail. Her hippie boyfriend came to see me and asked if I would drop the charges if he paid the bill. I said, "No, I can't do that because I don't want the word to get out that I'm an easy mark in the area. Besides I noticed she was keeping some pretty bad company." Howard indicated he had also noticed, and that was the end of the conversation.
The lady in jail did call my house at 4 a.m. one morning. I wasn't there, but she woke up Sharlene. The jailbird asked if I would drop charges.

Read Part 1 of Started Small & Just Got Lucky NOW
Don't start a book at chapter 22! If you haven't read the first parts of Ken Eng's historical account of his 50-year career in the cattle industry, catch up now!
Sharlene asked, "Why are you calling at four in the morning?"
She said, "That's the only time I can get the phone."
After she hung up, Sharlene called the county sheriff. The Sheriff asked, "What do you have on your mind?" She informed him, "People in your jail are calling at 4 a.m., and each time they do it, I'm going to call you back." That was the end of that problem.
One other humorous hippie boyfriend incident happened during a hard rainstorm. I saw him standing on our porch by our back door. I opened it and asked him to come in. He said, "I'm too wet, but it's raining so hard I can't see out of my van." I asked if his windshield wipers weren't working and he replied, "I don't have a windshield."
In their own way, the people in the area were pretty smart, fit the area well and were good entertainment. There were several other good people in the area and I learned more from them than they did from me.
The one thing that drove me crazy on the New Mexico ranch is that there were a lot of roads crisscrossing the ranch plus two gravel state highways. Tourists and visitors were always driving off-road across pastures and wherever. It was not unusual to find someone stuck in a canyon on private property where they shouldn't have been.
It was a pretty area and had quite a few Indian artifacts that drew outsiders. Because of all the roads and the traffic, I decided to start selling parcels if people wanted to see it so badly. We ended up selling over 12,000 acres of land in parcels ranging from 40-80 acres and sometimes 320 acres.
Caroline took care of this project and drew up the contracts. The standard contract was 25% down with 10 years to pay at 1½ to 2% over prime interest. We never ran an ad, and we only had one bad debt. Caroline—ever the banker—was good at that sort of thing, and she loved to handle money.
Furthermore, when I met her in 1988, she had barely survived the Texas banking disasters. Two banks where she had been an officer and stockholder had been bought out, but then were later closed. As a result, she was essentially broke, which she wasn't accustomed to and damn sure didn't like.
It's funny how things that are either minor or major irritations sometime work out for the best. Had it not been for the problem of maintaining privacy on the New Mexico ranch, I might not have split it up. After Scott left, I hired a Texas cowboy and his wife with the idea he might control some of the traffic. Hank was a good cowboy, and I really liked him, but it was evident that he had a "really hard edge." He got in a fight or two and did well, but I didn't want him roughing up some tourist and ending up in court. In the end, he went back to South Texas where, unfortunately, he was shot and killed.
To end the conversation on the New Mexico ranch on a humorous note, my ex-wife, Pat, called me shortly after I bought it and said, "I heard you bought a big ranch in New Mexico and I suppose you did it just to aggravate me."
I asked, "Why do you say that?" She said, "You know I like New Mexico, and want to move there someday."
I said, "Well, it's a big state and it's an interesting state." I went on to tell her that there were more Ph.D.'s and a higher rate of illiteracy per 1000 in New Mexico than in any other state in the Union.
Her reply was, "That's because they count some of you in both categories."
I told her, "If you had been that funny when we were married, we'd have probably never divorced."
CHAPTER 23 –Buying the California Carrizo Ranch (A dream come true)
In 1971, Ed Cox, Jr., who was a new client, and I flew around the country in his Sabreliner jet looking for a place to run winter grass cattle. I told him my choice would be the central coast of California and I had some contacts there. To make a long story short, Ken and Robert Palm picked us up at the Paso Robles, CA, airport and we drove out to the Carrizo and Chimineas ranches that they had leased.
The Carrizo was my favorite, and in April that country is "dressed to kill." It was beautiful. Ken Palm, who was perhaps the best salesman I ever met, dropped the idea that we might possibly buy the ranch, and not just lease it. He had the lease and the inside track with the owner, which was a steamship company from San Francisco. It was a twenty-two thousand deeded-acre ranch.
Ed said, "What do you think we can buy it for?"
Ken said, "Probably $100/acre, but you could try for a little less."
We decided to offer them $75/acre and to go to a $100 if necessary. Ed wanted at least 60% of the ranch, and we could split the remaining 40%. Ken went to San Francisco and offered the owners $75/acre, and they accepted. Suddenly, Ed Cox Jr. had 60% ownership, with Ken Palm, Robert Palm and Kenneth Eng each holding 12½% ownerships of what I think is among the best ranches in the area. This was my first big purchase, and even though I was only a one-eighth owner, I was proud and happy.
We operated it ourselves for a couple of years running yearlings and dryland farming wheat or barley. I remember buying a Steiger tractor that cost $36,000—equivalent to three Lincolns at that time. We ran it 24/7, and sold it three years later for more money than it originally cost. Ed and I decided it was probably best that we get out of our partnership with the Palms and lease them the ranch. We were running yearlings and moved them back to Texas just in time.
Shortly thereafter, Ken Palm filed bankruptcy. He had a large cattle loan with a Central Coast bank. When they gathered all their cattle after the drought and the wreck of '74 and '75, they were severely short on numbers. Ken went to prison at Lompoc. If you were going to prison, Lompoc is a good place because it's close to the coast on the southern part of the Central Coast area and beautiful country. He called me a few times from prison saying that he had an interesting roommate whom I believe was John Haldeman—one of former President Richard Nixon's henchmen. Ken said, "I'm learning a lot from Haldeman," and I thought to myself, "I bet Haldeman is learning a lot, too."
Crocker Bank held most of Ken Palm's notes. They took over Ken and Robert's share of the ranch. Ed and I told them, "Welcome to the group. We'll submit the bills for operation and expect you to pay them on time." Crocker bank never paid a bill. Finally we threatened to throw the ranch into bankruptcy, buy it back ourselves and eliminate them. They finally got out and that left Ed and I, and I was still just a one-eighth undivided interest owner.
To me, the sad news on the Palm brothers is they split, and seldom talked to each other again. Like all of us, they had their flaws, but they were involved in some of the best years of my life. At one time, the old Wilson's bar and restaurant in Paso Robles was the party spot of the Central Coast. People like Rambo, Palms, Sintons, Eades and others made for many memorable nights.
When Ed, the Palm brothers and I ran the ranch we kept 2,000-3,000 yearlings, plus we dryland-farmed 6,000 to 8,000 acres. Its tough farming country and we damn sure weren't the best farmers. I've proved over and over again that as a farmer, I'm a flop. Fortunately, I do know people who are good at it.
Rod Moss was Ed's right-hand man and we went to the ranch fairly frequently. After a couple of years it was usually just me. Because the Palms leased two adjacent ranches, at one time they kept a big crew on the Carrizo ranch with a bunkhouse and a cookhouse. A part-time cowgirl-cook did the cooking.
She was a good hand at both, but "ragged around the edges," you might say. One lunch time, Rod and I were eating in the mess hall, and both of us had big appetites. We decided to go back into the kitchen to see what was left to eat. As we walked past the sink, we saw it was full of dishes, plus the cook's panties and bras. Rod and I lost our appetite.
After the Palms departed, Ed and I decided it would be best to lease the ranch out, and eventually the Rossi brothers from Bakersfield got the lease. They were big cotton and alfalfa farmers who knew how to operate a farm. They were also pretty good with cattle and Melvin's son, Mike, was involved, too.
Unfortunately, Melvin died suddenly when he was around 50 years of age leaving all of their operations in Bakersfield as well as our ranch for Mike to run. Mike did the best he could and was a good friend. The Rossi's leased our ranch for approximately 10 years. I bought out Ed and I took over the operation around 1990.
In the meantime, the Rossi's encountered financial problems, something that wasn't difficult for farmers in the '80s. When they left the ranch, they left three or four "Big Bud" custom-built tractors from Havre, MT, parked at our headquarters. They also left a lot of equipment that was custom-built by Big Bud. In fact, they had the largest Big Bud ever built. I believe it had two Cummins diesel engines with a total of 760 hp. What I do remember distinctly is that the diesel tank on the tractor held over 800 gals. of fuel.
It remained parked at our place for over four years. I would climb into the cab once in a while, and you could get a pretty good view of the whole ranch. Eventually, the creditors came and picked up the tractors, but I wouldn't let them have some other equipment because I was still owed money on the lease. It's not easy to find a market for a 40-ft. disk and harrow, but I eventually did.
Buying the remainder of the Carrizo ranch was a real adventure. Although I had lost personal contact with Ed Cox, Jr., the entire industry was aware of his money and legal problems in 1986 and '87. My dream was to buy the rest of the ranch. When I contacted him I was turned over to an attorney who was your worst nightmare. She was both condescending and arrogant. I got nowhere with the buyout and finally gave up and bought the ranch in New Mexico instead.
Investing even more
Just after we had closed on the New Mexico ranch, Ed called saying, "Why don't you buy my portion of the Carrizo Ranch."
I answered, "Ed, I've been trying to for over a year and your attorney won't give me the time of day."
He said, "I bet we can settle this in a hurry. Where can we meet as soon as possible?" I told him, "I'll be in Amarillo tonight." He said, "I'll meet you there."
Ed asked what I'd offer for his share of the ranch and I took $1.5 million off of my original offer because of the attorney grief and because I'd already spent most of my money. He coughed and said, "Let's go ahead and do the deal, but beware that when they do the title search, they're going to find some big liens against the property."
I asked, "How can that be, Ed? We have the ranch paid for."
He replied, "Don't ask questions, but that's the way it is. I'll get the liens cleared when we're ready to close."
I was able to get the financing from Farm Credit West in Paso Robles. When they were doing the title search, the lady in charge was like most title inspectors—kind of a pain in the butt. Her name was Paula and she was from Pismo Beach. We called her "Picky Paula from Pismo."
She called to tell me, "Kenneth, this deal is never going to get done because there is almost $85 million worth of liens against the ranch."
The amount staggered me, but I told her do the paperwork, get it ready for closing and let's see what happens. When closing time came, true to Ed's words, the liens disappeared and I owned the ranch of my dreams.
One other humorous part of that conversation was that Paula would call me almost every day to say, "I'm trying to call Ed Cox Jr. and all I can get is lawyers."
I said, "Paula, you've got as much chance of talking to Ed right now as you do Howard Hughes—just do your paperwork."
Although Ed and I have drifted apart, I'll always be thankful for him making the Carrizo ranch purchase possible.
It was widely known Ed encountered a lot of trouble in the mid- to late-'80s, and rumor has it he lost in excess of $250 million dollars. Also, he ended up going to jail, but was paroled early. I've been told his conviction was wiped out by executive order from President George Bush, Sr. Obviously, Ed Cox, Jr. still had a lot of clout and likely still does. He was a good friend, and one of the smartest people I ever met.
Another Cox, Jr. story I'll never forget is one Sunday morning we had been hog hunting on his Athens ranch. We'd killed a couple of hogs, and we had dead hogs, blood, beer, etc., scattered around the Chevy Suburban. We came over the hill by a country church and there was a car directly in our lane. Ed swerved and went through the ditch and back up on the road. We avoided a collision and Ed's comment was, "If we would have had a wreck, I hope we would have been killed because I couldn't stand to read the headlines in the Dallas paper tomorrow morning."
Caroline truly loved the Carrizo ranch, and if she were she still alive, I probably wouldn't have sold the last of it. In the mid-'90s, I sold the original headquarters of the ranch to a neighbor, Sally Friend, and we built a new foreman's house plus the house of our dreams back in the mountains. Because of her banking background, Caroline knew a lot about housing construction and we basically designed and subcontracted both of the houses in the mid-'90s. At that time, the housing market and construction market was "on its butt." Thus, we were able to get good help building the houses even though we were 50 miles from the nearest town. The main drawing point was each Friday when Caroline would write the workers a check. We finished our houses in record time.
One minor problem on our main house is that I knew exactly how I wanted it to angle for the best view both morning and evenings. Unfortunately, the back of the house was on a rock outcropping that was a rattlesnake den. Some of the rattlesnakes in that area are the real bad guys—Mojave greens. They have venom similar to a cobra, and they're both aggressive and deadly. Obviously, this excited the construction crew. The area tended to be rattlesnake heaven, and two years ago we killed over 50 rattlesnakes on the ranch. Mind you, we weren't deliberately hunting them, but they had the misfortune of getting in our way.
The other interesting part of the ranch is that we developed a large Tule Elk herd and were able to obtain Landowner Management Permits for elk hunts. If you're a true elk hunter, you know that the Tule elk is a unique sub-species that was once endangered and rumored to have only four left in the world. Fortunately, they were able to increase the herd in our area and marketed special elk hunts for several years.
The remainder of the '80s was relatively nondescript, but great for me personally. Cattle profits peaked in 1987, land prices bottomed in 1988 and most important of all, Caroline re-entered my life. Once again "timing is everything."
In the late 1980s, I started running quite a few yearlings in the Southeast and on the New Mexico ranch. Many were in partnership with Harold Parker, and if you crave excitement, partner with the Parkers. In spite of tough times and some arrogant bankers, we did well.
One of my favorite places was Ronnie Thomas' place near Ocala, FL. This is another short, sad but funny story. Ronnie had a cattle buying and pasture operation, and he also sent a lot of calves to Kansas. One of his Kansas buyers asked him to send some alligators on a load which he did. He put a cardboard box of small alligators in the front cab with the trucker and said, "Give this to the feedlot manager."
When the trucker arrived, the manager wasn't there. The office lady took the box and made the worst possible choice. She called the Fish and Wildlife Service – after she opened the box and screamed. To make a long story short, Ronnie was cited for transporting a protected species across about six state lines, and I think his fine was around $2,500. He told me he thought he might go to jail. He said, "I'll tell you this for sure; I've shipped my last load of alligators." Ronnie was the picture of health but died in his 40s.
Next week: CHAPTER 25: The 1990s – Building a yearling business and downsizing the consulting business
Other trending BEEF headlines:
10 Utility Tractors For 2014 That Offer More Power & Comfort
Should You Be Worried About The Predicted Polar Vortex Coming This Fall?
Take A Tour Of The 2014 Yamaha Viking SxS
Ranching Is A Family Affair: Meet The Generations On The Ranch
Beef Demand Roars, Record Cattle Prices Projected Into 2015
Enjoy This --> Picture Perfect Summer Grazing Scenes From Readers
Grass-Fed Vs Grain-Fed Ground Beef | Are There Any Difference In Healthfulness?
Subscribe to Our Newsletters
BEEF Magazine is the source for beef production, management and market news.
You May Also Like
---