Kenneth Eng Memoir: The Curse Of A Curious Mind Made Me A Traveling Man
Kenneth Eng Memoir: The Curse Of A Curious Mind Made Me A Traveling Man
Here's the latest installment of BEEF magazine's serialization of Kenneth Eng's new book due out in September. Read the rest of the series:Part 1: 50-Year Look At His CareerPart 2: Texas A&M DaysPart 3: Independent ConsultingPart 4: Boom Times in Southern PlainsPart 5: 70's Feedlot ConsultingPart 6: Cattle Feeding & The Land of EnchantmentPart 7: Feeding HolsteinsPart 8: Nevada Adventures & Feedlot ComputersPart 9: The Days Of Tax Shelter FeedingPart 10: A Curious Mind Made Me A Traveling ManPart 11: Ranching In New Mexico & CaliforniaPart 12: The Decade Of The 1990s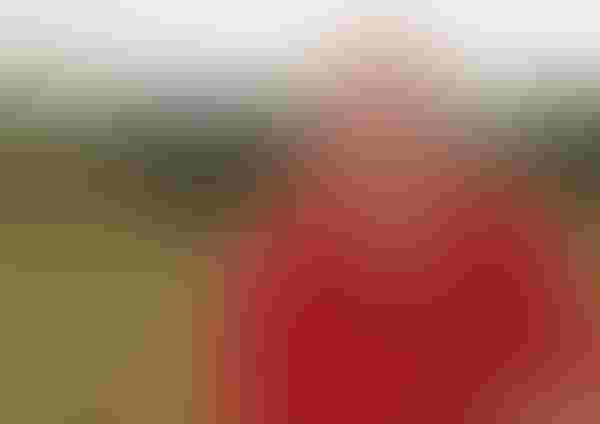 "Started Small & Just Got Lucky – Living With The Curse Of A Curious Mind" is an autobiographical/historical account of consulting nutritionist Kenneth Eng's 50-year career. The book debuts in September. Eng is the benefactor of the Dr. Kenneth & Caroline McDonald Eng Foundation, which he established in memory of his late wife Caroline. The $2 million foundation funds cow-calf efficiency research at the University of Nebraska, Oklahoma State University and Texas A&M University (TAMU).
The research results are presented annually in a public symposium, which this year will be hosted by TAMU on Sept. 18-19 at Embassy Suites – San Antonio Riverwalk in San Antonio, TX. Order a book or learn more about the symposium that will focus on improvements of beef cow efficiency and profitability by intensive and semi-confined production systems.
Chapter 19 – A Traveling Man (The Curse of a Curious Mind)
I've always been a curious person with a lot of stamina. Add that to my desire to see new country, and you have a natural-born "traveling man." I started traveling on business in the early '60s and traveled constantly for 50 years. I suspect my air travel would total 4-5 million miles. I've probably stayed in hotels and motels over 8,000 nights. With this much travel, it's not surprising there are a lot of stories to tell. The following are a few of the more exciting or humorous ones.
As a kid I was fascinated by history, geography and travel. However, in reality, we seldom ventured beyond a 50-mile radius of our farm. My travels took place in my dreams, the one-room country school or in the kitchen at night with Mom and Dad where we studied maps, and history books while dreaming of places we'd like to see. I might have majored in history or geography in college, but couldn't figure out what to do with those degrees.
I was able to send Mom and Dad on several trips including a cruise to Alaska—a place Dad had always wanted to visit. Dad also was able to see my California ranch before he died of cancer at the relatively young age of 72. He had a good life but cancer was eating him up so it was time for the final bell to ring.
Mother traveled with me occasionally, and while she liked my friends, she would remark that they were interesting but some seemed a little wild. I told her that's why they're interesting. She was never sure I had a real job because I didn't have a normal office, a regular schedule or a boss. Once she was flying back to Nebraska seated next to a young fellow who worked for a large feed company. They began talking and he said, "Are you Dr. Eng's mother?" When she answered "Yes," he told her that he would give anything in the world to have a job like mine. He later told me that she responded, "I appreciate that, but could you tell me what he does?"
Until I was 18, the only out-of-state trips we took were once to the Black Hills and Badlands of South Dakota and once to Estes Park, CO. We also made a couple of trips back to Illinois to visit Mom's relatives. My cousin, Sally, and her husband, Willis, still live south of Decatur, IL, when they're not wintering in Florida. Cousin Sally is an excellent writer and has written a great book entitled "Lessons Learned from Common Sense" that I highly recommend. Our Illinois relatives and friends would visit each fall during pheasant season. Because Illinois had been spared the ravages of the Dust Bowl and they could afford a yearly trip, I thought they were rich.
Not only did I seldom venture beyond Nebraska, I didn't get to Omaha or Lincoln until I was 13. We didn't travel far, but we wore out the roads within a 50-mile radius of home. When I started college at Wayne State in Nebraska, it expanded my horizons a bit more. Yankton, SD, became a favorite out-of-town party spot where the legal beer drinking age was 18.
Wild times and wild cattle
As I mentioned earlier, when I was 18, I worked in Florida after the mid-'50s drought set in, then went to the Catskills in New York the following summer. After that, I never stopped traveling. My motto during my early consulting career was "Never pass up a chance to see something new and see it firsthand." I often did it 24/7, which obviously was the game plan of a fool and put a strain on family life.
Charlie Andrews told me the cattle and consulting business is great for men and mules, but hell on horses and women. I guess I'm living proof of this as I wore out several good women. The best I can now do is apologize and say, "I didn't mean to be unkind." Part of the magic of my relationship with Caroline was that she could keep up with me every step of the way. She was just as curious, thus we were perfect partners. Many people think they would like to travel but after a few years burn out. Caroline and I never did.
My curiosity also included unusual cattle, and since I've probably seen 25 million cattle in my lifetime, there are several unusual groups or individuals amongst that population. One of the most interesting and wildest groups of cattle were some large white Brahma-influenced steers from Florida that we brought to the Rio Grande Feedlot at Eagle Pass. They came from a large Florida ranch that never allowed testing for brucellosis so they never sold any females. But they did castrate the bull calves and shipped them whenever they could find a buyer.

Read Part 1 of Started Small & Just Got Lucky NOW
Don't start a book at chapter 19! If you haven't read the first parts of Ken Eng's historical account of his 50-year career in the cattle industry, catch up now!
Usually the cattle were shipped at 800-1,000 lbs. and the price was $10 to $20 below the market because there were few repeat buyers. The first time we bought these cattle it was evident you couldn't run them through a chute, and you never wanted to put a man or horse in the pen. Also you needed to add a couple of extra rails to the pens they were in. In spite of this experience, Rio Grande Feedlot bought the cattle a second time so they could go to Florida and watch them be gathered.
They said this was a sight to behold because they gathered the cattle out of the swamps and palmettos with dogs alongside jeeps with cow catchers on the front. Any steers the dogs couldn't bring in were run down with jeeps, tied down and dragged. I'm told an Arizona trader bought these cattle once and made a deal with the Montfort Feedlot to partner and feed them. Neither the cattle trader nor Montfort's had seen the cattle before. When they arrived, several steers were killed trying to send the cattle through the chutes.
Another group of wild cattle were some Arizona desert steers that had originally been Mexican fighting bull stock. This was also a group of cattle that wouldn't allow a man or horse in the pen. One Sunday they were shipping a load to the packer, and the truck driver came in with a single deck truck but he drove it under the double deck chute. He opened the chute gate and they ran up and jumped off on top of the truck. The manager came by saying it was the first time he had seen those cattle stand still as they looked around from the top of the truck. Then the roof began caving in and it all went south.
Occasionally, you'll see individual cattle that gain weight so rapidly it's almost unbelievable. We had a large Charolais-cross steer that came from a wheat pasture 200 lbs. heavier than the rest of the pasture cattle. When they arrived I said, "Let's weigh him separately, and weigh him again when they're shipped." During a 140-day feeding period, that steer gained 7.25 lbs./day. I had a personal steer calf from our New Mexico ranch that we shipped with a load of calves to Clayton, NM, This calf couldn't have been more than 250 days of age but was very muscular and looked like a bull. When the feedlot called me with the weights they said, "You've got one bull in the group, what do you want to do with him?" I said, "If you'll check, you'll find he's a steer, and I want to know his weight." He weighed 950 lbs. I instructed them, "Sell him early because obviously he's going to be a fast gainer and I don't want a heavyweight dock." We sold him after 100 days on feed weighing in at 1,550 pounds at approximately 1 year of age. I never had another calf close to that weight during the years I owned the ranch.
On the other end of the gain spectrum, we ran a lot of steer and heifer calves on wheat and summer pasture about 100 miles northwest of Fort Worth. We usually started with 350-weight sale barn calves. When we got ready to ship at the end of one summer, we had two well-marked steers that appeared perfectly healthy but only weighed 350 lbs. We did what any cattle trader would do and ran them back through the sale barn. They brought a good price as lightweight calves.
The following year we had two more calves that looked identical to the previous two, and they also weighed around 350-375 lbs. at the end of the season. The calves gained almost nothing during the grazing season even though they looked perfectly healthy and normal. It finally occurred to me some people were raising midget cattle for pets and I suspect these were a cross with these midgets.
A Southern California feedlot client had a Mexican steer with front feet like a horse rather than a split hoof. Every month, I'd look at that steer with the manager and we'd comment how unusual it was. But guess what, he went to the packer and neither the manager nor I had taken a picture of him.
When it comes to doctoring sick calves, it's not unusual for a cowboy to have a "favorite home remedy." Caroline and I had some overflow calves at a preconditioning yard managed by an ex-bull rider who often started his mornings with the breakfast of champions (Bud Light). He was a pretty good hand and good entertainment. One morning when we were looking at our cattle, he pointed to a steer calf that didn't look great, but appeared to be mending.
He said, "You know, I've had hell with that calf and did everything in the world to save him and nothing was working. Every morning he was looking like someone with a bad hangover. I decided my usual medicine program wasn't working so I'd try a hangover treatment and gave him 5cc's (IV) of Jack Daniels. He got up and was eating and drinking within an hour."
I told this fellow that he might be on to something, but to cut costs maybe we should try a cheaper generic whiskey like "Old Crow."
This is a horse story rather than a cattle story, but we had a small palomino with great markings at a Florida dude ranch. All the kids wanted to ride him, but he had one bad habit. Whenever you would get near water, he would walk into the lake, lie down and roll over. Fortunately, he never hurt any riders, but he gave them a bath. We usually saved that horse for spoiled kids. I called him the palomino preacher because he was always baptizing someone. I could go on with unusual stories, but some are best left untold and others are too much for everyone's imagination.
Memorable hotel stories
One of my first trips as a consultant was in 1963 or '64 for a Texas-Louisiana company called Red Barn Chemical. They were big in the fertilizer business and decided to get into the liquid feed business. Problems with nitrate and urea toxicity were major topics at that time and Red Barn asked me to give a presentation at their annual sales meeting held in El Paso, TX. The meetings were held at the old Plaza Hotel across from the Del Norte – a cattle trader's hangout.
At the airport there was a limousine for the Plaza, and to my surprise, I was the only male. The rest of the passengers were women from New York. At that time the only grounds for divorce in New York was adultery, and the closest Mexican border town from New York City was Juarez across from El Paso. Many of the women were opting for Mexican divorces even though their legality was suspect. Not surprisingly, the El Paso cow town and the Juarez culture were a shock to their system.
The Red Barn sales group was an exciting bunch, and coincidentally all of them had done business with the infamous Abilene business and con man, Billy Sol Estes. Bill Sol was on trial for fraud involving fictitious or empty ammonia tanks, and there were other suspected misdeeds including murder. He was well connected politically in Texas—especially with Lyndon Johnson.
The night before they were to announce the verdict, you could have gotten a thousand-to-one odds at the Red Barn cocktail party that he would not be convicted or would be pardoned thanks to LBJ's influence. Apparently it was too hot for LBJ to handle because Billy Sol ended up getting a long sentence in a federal prison.
Some of these prisons are not the country club some might think. A friend called me from one of those prisons, and when I asked him what it was like he told me, "Doc, it's not worth a damn. There's a bunch of crooks here." The El Paso trip was fun and exciting, and thereafter I was hooked on travel.
My favorite hotel in the U.S. is probably the Madonna Inn in San Luis Obispo, CA. Alex Madonna, Caroline and I were good friends. When we built two new houses on the California Ranch, Alex wanted to decorate the bathrooms, but we didn't think we could afford it. He did make the wedding cake for our ranch wedding, and true to Alex, it was pink and a banana cake. The Madonna Inn rooms were great, the food was great, and Alex and his wife were wonderful hosts.
Without doubt, my wildest hotel story took place at the old Roswell Inn in Roswell, NM. It's since been torn down, but at one time it was the crossroads of eastern New Mexico. I checked in the first evening and headed for the bar. Ginny, the lady running the bar and I visited a while then she said, "I've got a couple of customers I need to take care of." There was a young fellow and a girl (both on the smaller side), and he was obviously hustling for her and selling her "working girl tricks."
Ginny told them to leave. The girl left, but the guy wouldn't leave. She called the police. When they came in, he ran out. The police found the girl in a motel room, and arrested her but couldn't find her mate. I had gone to bed, but later the fellow came back to the bar looking for his girl and he was mad as hell.
They chased him out again, but on the way out, he set fire to a big pad at the front desk that contained the wake-up calls for all the rooms. He got away again, but they had to reconstruct the wake-up calls for everyone in the hotel. They knew a lot of their guest's habits, but I was new.
About midnight, they called me to ask what time I wanted to wake up. I told them, "Damn sure not at midnight!" About 2 a.m., Ginny called and said, "I'm going to bring a drink over because it's been a hell of a night." After they closed the bar, she was got into her car in the parking lot. The fellow they had been chasing was in her back seat and started to strangle her. She yelled and the cops came and arrested him, but he put up a hell of a fight—but that's not the end of the story.
Ginny served as special deputy because she was up late, and if they had a female they needed to check into jail, they would call her. They called and said "Ginny, you better come down here. We think this guy we arrested is a girl." She did and he was. He might have been a female impersonator and small, but apparently "it" was tough. Ginny and I became pretty good friends because she was also a part-time western wear model and traveled a lot. She was a country girl at heart and could be exciting, but she died at an early age.
Cruising the friendly and unpredictable skies
As far as airplanes are concerned, I've had two or three private planes, but never flew myself. I figured I had the wrong attitude and mentality. I've always said I don't care about anything that doesn't grow hide or hair and needs maintenance. Obviously that makes me poor pilot material, but I had two good pilots in my career. The first pilot was L.D. Beedle from the Plainview, Texas area, and the second pilot was Scott Schroner, a country boy from the Elkhart, KS, area. They were both good pilots and loyal employees, and while I don't miss my planes, I do miss them.
My first plane was a low-time, 1975 V Tail Bonanza I bought from Rex Reeves, the Clayton, NM, banker. Rex said it was a good plane, but he needed all the money he could raise for cattle loans. The Bonanza and I got along fine. Around 1987, I tripled up on feedlot numbers and made quite a bit of money. I used it to buy a couple of ranches (more about that later), and had not yet reduced my consulting. Friends began to tell me how busy and smart I was, and I really needed a bigger faster plane. What they meant was they wanted a bigger faster plane to fly around with me. It's nice to have friends brag on you, but it's a mistake to believe them. Unfortunately, I did and I bought a pressurized turbo P Barron. It was a high-maintenance nightmare. About five years later, I sold it; I've always said two of the happiest days of my life were when I sold my last airplane and my forest lease.
I loved flying commercial when fares were low, stewardesses were friendly and there were no security problems. The first time I went through security and had my briefcase examined was after some hijackings to Cuba. I connected from Shreveport, LA, through Dallas Love Field. I was working with some cattle people in the Shreveport area. They were showing me their new crawfish ponds and bragging about their great business.
I don't know about you, but eating crawfish has always been more work than it's worth to me. I made fun of their crawfish project, and to get even, they slipped a bunch of crawfish in my briefcase before I got on the plane in Shreveport. When going through security at Love Field, they said, "Can we examine your briefcase?" and I answered, "Why not?" Out jumped about a dozen crawfish and the lady inspector screamed, and the cops came running up and saying, "How do you explain this?" I told them it was an example of having some bad friends.
Shortly after the 747s started flying, I got on one in Chicago going to Phoenix. I flew first class and it was great. However, after we had just boarded there was a bomb threat so we all had to deplane and hang around the airport bar for a couple of hours. We re-boarded, then about an hour out of Chicago we were going through some clouds and turbulence and there was a loud "crack."
I looked out on the wing and there was a large ball of fire in the middle of it. Also, it knocked out all the communications in the plane so the pilot and the stewardesses couldn't communicate. It was interesting because everyone was frozen in place. About a minute later, the pilot came on informing us that the plane had struck by lightning. When I saw that ball of fire, I first thought, "Damn, there's that bomb!" and my other two thoughts were interesting but predictable. "It's been a good life," and "At least I'm going out first class."
Another scare came one night on a flight from Denver to Grand Junction, CO. After we were airborne, the pilots came on the intercom notifying us that a warning light indicated the nose gear had not properly retracted. Rather than going to Grand Junction, it would be easier to repair and they had more emergency equipment in Denver. They proceeded to circle for two hours while they emptied the fuel tanks.
Subscribe now to Cow-Calf Weekly to get the latest industry research and information in your inbox every Friday!
During those days, when you had this type of event they would serve free booze to whomever wanted it. Most of us did. About halfway through our circling, a group of Spanish nuns began singing religious songs in Spanish, and that made people more nervous. A fellow and I were sitting on the exit row. I was on the aisle and he was near the exit door. When we got ready to land the stewardess came by telling us how to get down into the crash position, and if we do actually crash when we come to a stop, pull the door open and get out and let everyone out behind you.
The fellow next to me by the exit door said as we were landing, "What I do is pull the door open as soon as we hit the runway." I said, "No, you wait until we crash or stop." He started arguing with me, and I slapped him and told him to get his head down and not look up until the plane stopped. Had he done as he planned, he and I probably would have been sucked out on the runway and everybody else would have been fine.
My most embarrassing incident was flying from Amarillo to Phoenix one Saturday morning on TWA. There was only one other person in the first-class section, and she was a strange-looking young lady. In all of their wisdom, they gave us seat assignments next to each other. I was tired and just after takeoff, dozed off when all the sudden she started screaming. This was the first flight I have been on where rather than stewardesses they had two male stewards. One male steward came running up, and she said, "This man is molesting me." I told him this was a bunch of crap, and I'm gonna take the back first class row, and please keep the woman away from me.
I obviously couldn't go back to sleep. The steward came back up and started talking to her, and she started screaming again. The other steward came running up and she said his partner was molesting her. That made me happy because it took some of the pressure off me. I'm sure the stewards relayed the problem to the cockpit, and soon the woman got up and started pounding on the cabin door yelling that both stewards were giving her trouble.
The co-pilot put her in the front corner seat, strapped her in, and said, "If you make one more move, we're going to land in Albuquerque and put you off the plane." She shut up. When we arrived in Phoenix, the police came aboard and escorted her off. It ended okay, but I can tell you it is real lonesome at 30,000 ft. when a woman you've never seen before and never touched, accuses you of groping her.
One of the things that make travel easy and relaxing for me is that I can be asleep before the plane gets off the runway if I don't have anything I particularly want to do. We had a free companion pass on Southwest for over 20 years because I flew with them so much, and Caroline always went with me. Annie Powell, my chief financial officer, travels with me now. If I didn't go to sleep, we'd get a lot of work done on the plane.
The nice thing about traveling before all the security problems is that you could have meetings in the airport at one of the hospitality suites. You'd get more done there than you would in an office. I would sometimes fly from one end of the country to the other and would hold important business meetings in airports 2 or 3 days in a row. If I was really busy and could make the right schedules, I would fly all night, clean up in the airport hospitality room bathroom and never go to a motel. I believe my record is three days of air travel without a motel room. My biggest problem in those days is that they lost my bags frequently, and my bags wouldn't catch up with me. As a result I'd buy pieces of a wardrobe at airport shopping malls, and needless to say, my wardrobe wasn't well-coordinated.
I guess one of my greatest aggravations about the airline industry and government is how they've screwed up the service and employee manners of a great industry. They no longer seem to comprehend or care. The exception is Southwest Airlines and if I can't fly Southwest, I'm likely not to fly.
The best example of how flying has become more complicated is that years ago we owned part of a travel agency. I'd have tickets written up ahead of time for different destinations. If I was flying privately, and near a commercial airport where I had a ticket to fly out, we would sometimes taxi right up to the commercial plane. At that time we boarded outside on air stairs. I'd get my bags out of my plane along with my ticket and walk up the stairs and onto the plane. Try that today and they not only arrest you, but probably confiscate your plane. I've given some thought to buying another plane but life is less complicated without one.
Poetry
Just a Rolling Stone
K. S. Eng
Each of us has met them
Men that are born to roam
But we never really know them
Because they're like a rolling stone
Some of them are cowboys
Proud of the horses they've rode
Some of them are miners
Still searching for the Mother Lode
Not always quiet or from the country
They could be salesmen talking loud
You may find them in an airport
Lonely faces in the crowd
Each of them has a story
Of things that might have been
Many of them are lonely
Far from friends and next of kin
It seems they're always restless
They're men who can't stand still
They search for gold at rainbows end
That's always over the next hill
They mourn their youth that's lost
Even though they're past their prime
They still look for the exotic and new
Though they are running short of time
Late night they're sometimes lonely
And search for a port in the storm
They may look for it in a bottle
Or a body that's soft and warm
Next morning they'll start again
After coffee to clear their brain
Trying to recoup yesterday's losses
Hoping today won't be the same
Who knows what may drive them
Maybe it's the gypsy in their soul
Or a story of a loved one lost
Causing sorrow and their woe
So wherever you may meet him
Remember he's likely far from home
Take time and listen to his story
He may be a lonely rolling stone
The Curse of the Curious Mind
K. S. Eng
He tried to be considerate
He never meant to be unkind
But it seems the devil gave him
The curse of the curious mind
When all was going his way
He might leave success behind
And begin a new adventure
To satisfy his curious mind
He was willing to risk it all
Even if it meant a financial bind
It was the thrill of the unknown
Plus the curse of the curious mind
He was always ready to travel
Where ever the trail would wind
Had to know what was over the hill
It was that cursed curious mind
He was the ultimate risk taker
Fear of losing had no sting
He'd rather back a long shot
Instead of betting on a sure thing
Even when love and life was good
It seems he often pined
For a change in geography
It's the curse of his curious mind
When the final bell is rung
He prays at last he'll find
The Lord will have mercy
And satisfy his curious mind
The Drifter
K. S. Eng
Don't know what made him a drifter
But I think it just might be
Though his blood has genes of a Swede
His heart had the soul of a gypsy
He traveled from ranch to ranch
They say he was a "hell of a" hand
But he was always moving on
Searching for new faces and new land
With good manners and a sly smile
He was a hit with the fairer sex
But when they tried to settle him down
They moved from his steady to his "ex"
He understood cattle and horses
Or maybe it was the other way around
Just when you thought he'd  found a home
He would disappear without a sound
I met him again at a nursing home
Visiting an old friend waiting to die
He said "these folks don't ask for much
They're just happy when I stop by"
He said "Could I ask you a favor"
His face was tired but still had pride
"When you need a hand for day work
I've still got a good horse to ride"
Next week: Chapter 22: Ranching in New Mexico
Other trending stories at BEEF:
60 Stunning Photos That Showcase Ranch Work Ethics
Take A Video Tour Of The 2014 Yamaha Viking SxS
Must-Read Tips For Controlling Flies On Cattle
10 New Farm Trucks To Consider For 2014
Sage Grouse Cattle Thrive On Rest, Rotation Program
3 Alternatives For Replacement Beef Heifers

How Charity Navigator Knocked HSUS Down A Peg Or Two
Grass-Fed Vs GrainFed Ground Beef: No Difference In Healthfulness
Subscribe to Our Newsletters
BEEF Magazine is the source for beef production, management and market news.
You May Also Like
---