Late Planting Is A Distinct Possibility This Year
Late Planting Is A Distinct Possibility This Year
Unseasonably cooler temps this year provide a sharp contrast to spring 2012.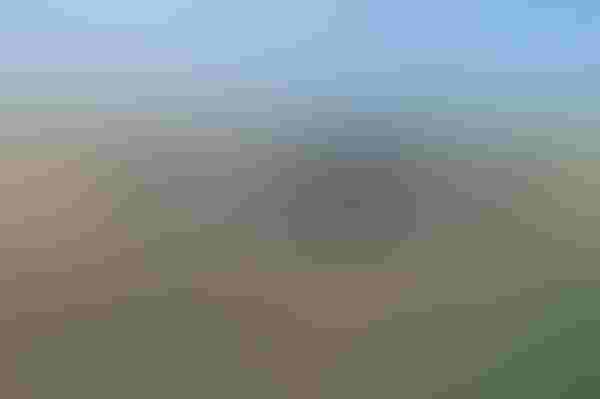 Remember last year? This time just 12 short months ago, sunscreen, straw hats and short-sleeved shirts were in abundance as one of the warmest Marches on record came to a close. This year is a completely different story as many people throughout the Plains and Midwest are still bundling up in their winter wear.
While official data has yet to be released, Jeff Doran, Planalytics senior business meteorologist, says this March will rate in the top 20% of coldest Marches ever. That, Doran says, means much of the Midwest is queued up for a late planting season.
"But the big story is going to be precipitation, or the lack thereof, in many parts of the country," he says. "It's really a case of the haves vs. the have-nots. If you're looking at the Plains from Texas all the way through Nebraska, they're continuing to deal with strong (moisture) deficits. But you don't have to go much further east to see some strong positives. So it's really a case of the rich getting richer and the poor getting poorer."
In fact, the "rich," as far as moisture goes, is the eastern Corn Belt and the Southeast, where some areas have 6-12 in. of surplus. That will lead to a late start to planting season in that region. On the other hand, parts of the Plains are dealing with moisture deficits of 6-12 in., Doran says.
"It's pretty clear we're entering a growing season across much of the western Corn Belt with significant deficits," Doran says. "We believe the drought is not only going to remain, but has the chance to intensify in some areas, particularly in the West and expanding north and east. Last year, the focus of the drought was somewhere in Kansas. This year, we believe the focus will be more north and east, maybe through eastern Nebraska and western Iowa."
You might also like:
Are We Headed For A Farmland Crash?
80 Photos Of Our Favorite Calves & Cowboys
Drought Management: Don't Forget About Your Bulls
Subscribe to Our Newsletters
BEEF Magazine is the source for beef production, management and market news.
You May Also Like
---