Learning something new is easy
Learning something new is easy
Letting go of older ideas and practices, however, may not be so easy.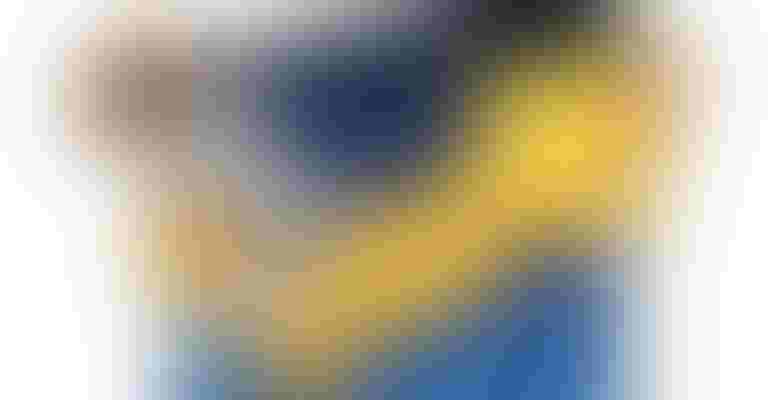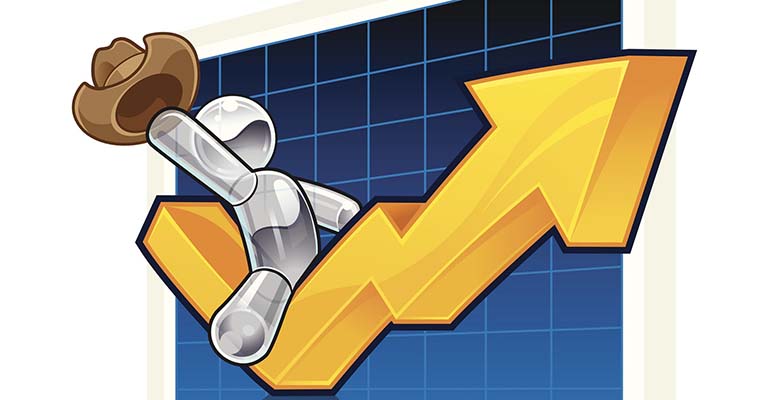 Watch each Friday for Doug Ferguson's Market Intel blog on Beef Producer and BEEF magazine.
vectorbomb-ThinkstockPhotos
This week I witnessed people trying new things. Every time I turned around there was change taking place.
My grandma was trying to learn how to run her new iPhone, with my daughter's help. The auction I was at yesterday let a young woman fresh out of auctioneer school try her hand at selling some weigh cows. I know there are female auctioneers out there, but this was the first time I got to see/hear one. My daughter also started practice with her new basketball team this week. The coaches there are teaching her a new style of play.
Being new at these things there were some struggles. A few years ago, when I taught my first sell/buy marketing school I added time to the inventory triangle of livestock, money and feed. Things change over time. Some things just take more time to change. Given some time my grandma will probably be running her phone better than I can. That young auctioneer will settle her jitters and I'm certain she will be doing a fine job real soon with some more practice. My daughter will learn new skills on the court and adapt to this new team.
Learning new things is the easy part. Even though there are struggles and questions come up throughout the learning curve, learning new things is the easy part. The hard part is letting go of the old way.
When I was learning all the things about paradigms and mindset, I am so big on, my mentor told me once to build a new mental model that made my old one obsolete. It is like our phones, they get updates. However, unlike our old phones, which won't work anymore because the technology in them is too old now, once we have a mental model, we will always have it stored away in the back our minds. So sometimes when learning new things we get stuck and we try and try to do it the new way, we can sometimes go back to the old model and pull out an old trick to keep us moving forward.
Some people will say things about all the years of experience they have on the job. If we are brutally honest, they really have very little. Experience means having practical contact going through an event. If time changes things and experience means having practical contact with an event this implies we have to change. If we are honest with ourselves when some people say they have 40 years experience, they really have two years experience with each year being repeated 20 times.
Experience, activity not the same thing
One afternoon I was involved in a conversation with a young ranch wife and an older rancher. The young lady asked how many cattle each of us owned and how much turnover we each had. My numbers were the highest, and the young lady was surprised that I had more experience than the older rancher. The older rancher is one I look to for advice sometimes. She has seen and endured a lot in her lifetime, and made some difficult decisions that have paid off.
I corrected the young ranch wife telling her not to confuse activity with experience. Now with that much activity I will learn things along the way, which is where the experience will come from, but it is mostly just activity. We only show our experience when we implement what we learned from the activity.
Today I am going to try something new and discuss sell/buy marketing with registered cattle. First off let me define the difference between registered cattle and seed stock. Seed stock are cattle the industry needs. Registered cattle chase the fads and show banners.
We watch these registered cattle sales and usually are amazed at the inflated prices they bring. We will all discuss these prices. What did the high seller go for and what was the sale average? We never discuss the inflated cost that goes along with raising them.
Labor Day, I got to watch a registered cattle sale. This sale was not a runaway barn burner by any means, but the prices paid were much higher than what we would see for commercial cattle.
After the sale was over, I started doing some math. I ran my numbers as if I were managing a herd of 100 head of registered cows, and doing it the conventional way which is hoping to sell them for more than I have in them. Based off the averages of the sale I watched this scenario only provides a part-time income. While this sale may have grossed a lot of dollars I was unimpressed, because I can easily make the same part-time income with 100 head of commodity calves in a backgrounding situation.
I then compared the Intrinsic Values (IV) and Actual Values (AV) of the females. The IV of these registered mommas was much lower than that of plain commercial cows. This is due to all the added expense of running a registered herd. There are registration fees, and association dues. The added vet expenses, the extra labor, and breeding expenses for artificial insemination and embryo transfer work.
When I compared the IV and AV of the females against each other there were some good margins to be captured. The comparisons I made would look something like selling a spring pair for a fall bred. Or a 5-year-old spring calving bred cow for a spring calving bred heifer.
I reran the numbers on the pretend registered cow herd, only this time I implemented sell/buy marketing. I assumed we are going to market 85 head of the 100. The balance were culls, I kept some heifers, and I am a little tougher on the bull calves realizing not all are going to be great sires and would be better off in the freezer than in the country breeding cows. I also assumed that of the 85 head marketed some were going to be females marketed as outlined in the previous paragraph.
Here's the bottom line. By turning those females and capturing the margins there I doubled the cash flow. Suddenly my fall female sale looks more exciting to me than my spring bull sale. This will work just as well in the commercial cow calf herds.
I will be at Husker Harvest Days all three days giving a talk about cattle marketing at 12:15. Come on out and visit. Looking at the forecast the weather will be perfect.
Cattle market review
This week the feeder market continues to send the signal that this is a weight gain business. Heifers held a much more consistent Value of Gain throughout the spectrum.
I saw some groups of fancy black four-weight heifers sell equal to or higher than their steer brothers in western Nebraska. If they weighed 300-pounds or 500-pounds there was still a significant roll back. Anywhere else there was a $20- to $30 roll back.
Spring calving bred heifers were extremely over-valued this week. The 10-year calculator paradigm is strong among a lot of people. For the most part bred cows under 5 years old were selling over their IV. Anything older than that sold under its IV. All the pairs I saw sell were under their IV. For those not being crushed by drought, there are some good buys and some good swaps to be made.
NOTE: Heading to Husker Harvest Days? You can catch Doug Ferguson live each day at 12:15 has he offers ways to put more money in your wallet with sell/buy marketing. And it's your chance to talk with him each day. Husker Harvest Days runs Sept. 13 – 15 near Grand Island, Neb. Make plans to attend.
The opinions of Doug Ferguson are not necessarily those of beefmagazine.com or Farm Progress.
Subscribe to Our Newsletters
BEEF Magazine is the source for beef production, management and market news.
You May Also Like
---