Leave that stock out in the cold
Leave that stock out in the cold
Leave landscaping stock out in the cold? It sounds harsh, fatal even. But that's not necessarily so for certain plant species. And it's a way for nursery growers to save time, labor and expense.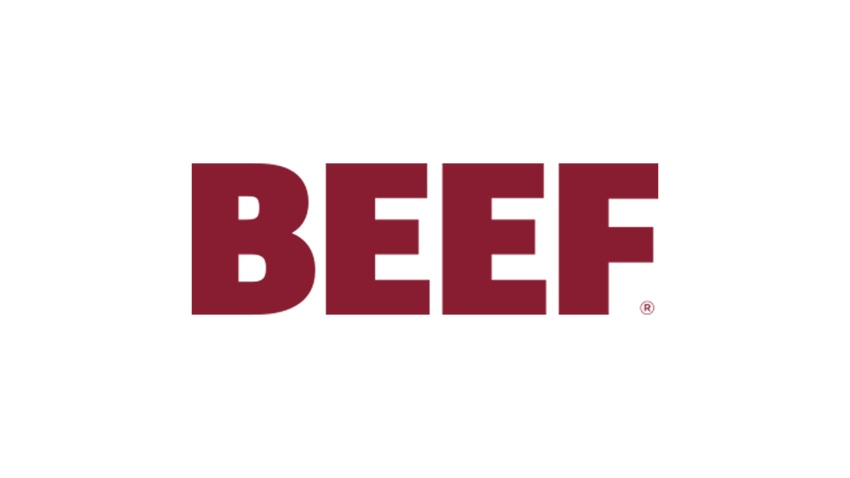 By KARA LYNN DUNN
Leave landscaping stock out in the cold? It sounds harsh, fatal even. But that's not necessarily so for certain plant species. And it's a way for nursery growers to save time, labor and expense.
That's the bottom line of a test at Plantasia Nursery, located 20 miles south of Ithaca, N.Y. The study, funded by the New York Farm Viability Institute and run by Nina Bassuk and Brent Markus of Cornell University's Urban Horticulture Institute, found that 10 of 15 woody ornamentals overwintered well.
"This will allow us to expand our product line with plants not typically sold by New York nurseries," says Kevin McKenna, owner of Plantasia Nursery. "And it promises to save us time and money."
Plantasia grows more than 600 varieties of trees, shrubs, grasses and perennials, specializing in container-grown, hard-to-find plants. They sell primarily wholesale to garden centers and landscapers, with some retailing on site and at the Ithaca Farmers Market.
"Common sense told us that moving the plants [into hoop houses] would help protect them for the winter. We couldn't risk leaving them outdoors. Now we have scientific evidence identifying which plants can withstand our December-to-April outdoor conditions," McKenna adds.
Key Points
• Cornell's winter survivability project gauges root hardiness.
• Plantasia will use the results to cut labor-related storage costs.
• Hardiness data can, in turn, be used as a marketing tool.
What weathers the chill
The plants evaluated at Plantasia were at times subjected to winter temperatures of minus 10 to minus 15 degrees F in 2008 and 2009. Swamp white oak, bur oak, Japanese tree lilac, doublefile viburnum and "Wine and Roses" weigela were among the species that withstood the cold without protection.
The plants retained excellent salable quality into the new selling season. And the information helped McKenna select new plant lines. "New choices create new reasons to buy," adds the grower.
Many plants tested in a controlled-temperature freeze chamber also did well. For example, Korean pine and Serbian spruce tolerated 24 hours at 22 degrees F, reports Markus. "Surviving at that low a temperature indicates the plants are able to withstand overwintering outdoors year-round, without protection, through even the most severe winters."
Bassuk adds that producing woody landscape plants in containers in the area where they will reside (zones 5 to 7 — milder winter, and zones 3 to 4 — harsher winter) provides growers with alternatives to importing plant materials from states with warmer climates.
"We've begun expanding our edible-plant selections, including fruit trees. Data on these trees and how flowering ornamental fruit trees overwinter without protection is timely," notes McKenna.
Planning ahead
McKenna will begin overwintering more of his nursery stock outdoors next winter. "We plan to ease into outside overwintering of selected containerized plants," he adds.
A mix of approximately 85% sphagnum peat moss and 15% perlite most successfully modulated root-zone temperatures in the research trials. A ¼-inch microfoam blanket inserted into a No. 1 nursery container delayed hazardous root-zone temperature drops, compared to a No. 10 container approximately 10 times larger.
"Cornell estimates that if we modify overwintering practices so half of our plant material is kept outside, we can save up to $12,000 in labor and storage costs," McKenna says. Time not spent moving plants can be used for other tasks.
Growers can combine use of Cornell's new root hardiness tables for about 100 woody plants with calculated extreme root-zone temperatures for the Northeast to select plant material that can be overwintered without protection, says Bassuk.
The tables are posted online at www.hort.cornell.edu/UHI. Call Bassuk at 607-255-4586, or e-mail [email protected] for more details.
Dunn writes from her farm in Mannsville, N.Y.
Trek 180 tackles welding jobs anywhere
The folks at Hobart Welders have freed farmers who use wire welders from generators and extension cords. Their Trek 180 battery-powered MIG welder is capable of 180 amps and welding from 24-gauge to ¼-inch mild steel in a single pass (on 115VAC).
The welder weighs in at 52 pounds and is powered with a pair of high-performance batteries that can be fully recharged in 90 minutes from a 115-volt alternating current wall outlet.
A full charge is worth 100 inches of continuous weld bead with a constant welding voltage — regardless of battery charge. An electronic monitor shuts off the machine when battery potential drops to unsustainable levels. Maximum output on battery power is 120 amps.
The Trek 180 takes 4-inch spools of 0.023 to 0.035 welding wire and operates equally well with flux-core wire or true MIG management and shielding gas. It lists at $1,400. For more details, call 877-478-9295, or visit www.hobartwelders.com.
HOOP HOUSE — NOT: Plantasia Nursery owner Kevin McKenna confirms that some species fare well in the winter — if protected by rabbit-proof fence and hay barriers.
This article published in the March, 2010 edition of AMERICAN AGRICULTURIST.
All rights reserved. Copyright Farm Progress Cos. 2010.
Subscribe to Our Newsletters
BEEF Magazine is the source for beef production, management and market news.
You May Also Like
---