Looking for talent: Pick your social network
Looking for talent: Pick your social network
Social media can be a useful search tool when looking for top talent for your business.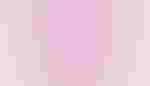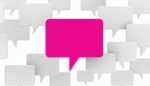 Use social media to search for top performing talent. Start by asking your employees which platforms they prefer, because your best prospects are using the same ones.

Here are the most common ones:
LinkedIn pioneered the concept of social recruiting some 15 years ago. Still the most popular platform for top level professional networking, the platform has in recent years become a more popular hunting ground for lower level job candidates.  Today its 560 million users happily connect with fellow employees while getting a leg up on new job openings.
Tips and tricks:
* Participate in groups. LinkedIn groups help you establish your business presence. Many are good places to post job openings.
* Use "LinkedIn recruiter" to finds passive candidates. The system recommends the best search filters to find the candidates you need.
Facebook is the world's biggest social network. How can you argue with 2.2 billion monthly users? The atmosphere is a bit more "friends and family" than the more professionally minded LinkedIn.
Tips and tricks:
* Chat with your customers. You are more likely to meet your current customers here than on LinkedIn. Invite them to assist your recruiting efforts with posts such as this: "Do you happen to know anyone with the following skills who might like working for us?"
* Place paid Facebook ads customized for display only to users with specific demographics such as location by zip code, current job position or employer, degree obtained, and previous experience.
Twitter boasts 330 million monthly users posting on everything imaginable. Twitter tends to have a more "open communications" environment, meaning you can reach out to people in your target employment pool without seeming too intrusive. Just watch how other users behave, then follow suit.
Tip and tricks:
* Use Twitter hashtags such as #hiring or #jobs to help people quickly find your job postings.
* Use the lingo. Twitter is more free-wheeling than LinkedIn. Think "Computer Nerd" not "Software Engineer;" and "The Big Apple" not "New York City."
Instagram is a "photos only" social network with 813 million users. If your current employees and customers utilize it to share images, you may want to establish a presence as well.
Tip and tricks:
* Establish brand awareness by sharing "behind the scenes" pictures of your workplace.
* Combine Instagram images with other social media. For example, a Twitter post can include an Instagram picture.
Snapchat is another photo network, but the difference is that the images of its 330 million users disappear after a set period of time. Like Instagram, Snapchat is a vehicle for showing off your business brand to potential job candidates.
Tips and tricks:
* Use "snaps" to tell stories about your company events and share your interactions with candidates at job fairs.
* Close each story with an invitation to visit your web site or to participate in your other social media activities.
Subscribe to Our Newsletters
BEEF Magazine is the source for beef production, management and market news.
You May Also Like
---