Managing risk is more important than ever
Managing risk is more important than ever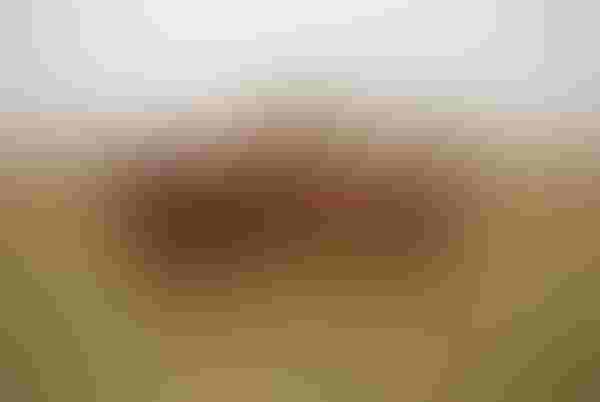 "Acclimating to market volatility is one of the biggest challenges facing our customers," says Bob Prosser at Bar T Bar Ranch, headquartered at Winslow, Ariz.
"For the first time in their lives, many of them are ready to think about risk management. They don't want to get caught again."
Prosser is referring to the market spiral that began in late summer, taking most folks by surprise.
Ironically, the tool producers most often associate with price risk management — the futures market — seems to predict less fundamental reality over time. Many blame the closure of trading pits and the rampant growth of automated trading, where computers and algorithms trade with one another.
In her concurring statement for proposed automated trading rules, Sharon Bowen, commissioner of the U.S. Commodities Futures Trading Commission, notes that algorithmic trading represented less than 10% of futures volume in 2000. Today, estimates suggest algorithmic trading accounts for more than 90% of the trades for futures contracts, making up more than 75% of trade volume.
There seems little doubt that recent volatility and uncertainty caused some to delay marketing decisions. For the first time he can remember, Prosser saw some producers in his part of the world keeping their calves to background, rather than selling calves off the cow at a traditional time.
Folks who traditionally develop and market bred heifers could hardly find a sniff at market price, Prosser says, much less one recognizing performance and reputation.
"I've never witnessed anything like the volatility we have," says Larry Mehlhoff of 5L Red Angus at Sheridan, Mont. "Producers I work with are mashing their thumb down on the pause button when it comes to expansion."

BEEF Seedstock 100 List
Looking for a new seedstock provider? Use our UPDATED Seedstock 100 listing to find the largest bull sellers in the U.S. Browse the list here.
He explains that producers planning to keep more replacements either switched gears and sold them, or are delaying their keep-sell decision. On the other hand, trader types — assembling heifers from every direction and breeding them to sell — reportedly were more likely to pull the trigger and take their losses.
Along with the speed and degree of the recent price decline, Mehlhoff sees producer age as a growing barrier to expansion. "You look at the USDA data, and about 29% of producers are 65 or older; only 8% are younger than 35. We've got to get more young people involved," Mehlhoff says.
"The average age of cattle producers is 58 years old. You need to have a 10-year plan when you buy or keep heifers. I think expansion is still taking place, but I think it's the bigger operations getting bigger."
In the first part of December, Live Cattle futures prices for the next year ranged from $122 to $134 (average of $127.60). Last March, the Food and Agricultural Policy Institute, in its 10-year projections, pegged the average cash fed steer price for 2016 at $156.07. Prices in that data series weren't supposed to be this lousy until their projected $126.33 average in 2018. USDA's 10-year projections were more bullish, with the average annual fed steers price never dropping below a projected $152.48 in 2022.
But it's hard for producers and their lenders to bet against measures used previously to build budgets and guide decisions.
For all that, Prosser says, "I still think there is huge opportunity for cow-calf producers for the next several years."
Part of that optimism is based on supply and demand fundamentals. Part of it stems from understanding how much difference particular genetics and breeding systems can make to the annual bottom line.
You might also like:
A waterer that never freezes? It's true
Photo Gallery: Celebrate a Cowboy Christmas
Did USDA open the door to animal rights groups?
60 stunning photos that showcase ranch work ethics
5 factors affecting winter supplementation in beef cattle
2016 weather outlook: Is drought in the forecast?
Subscribe to Our Newsletters
BEEF Magazine is the source for beef production, management and market news.
You May Also Like
---