Meanwhile, other issues are also important to beef producers
Meanwhile, other issues are also important to beef producers
Yes, there is more going on in the world than election hangover. Here's a look.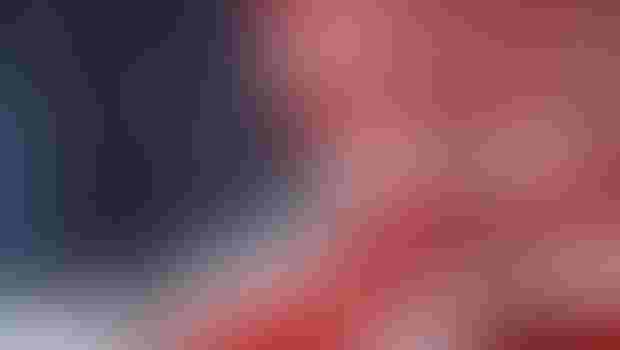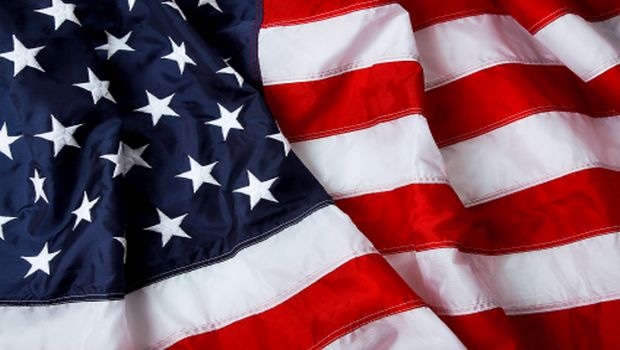 There are some things going on—or supposed to be going on—in Washington and other places, other than election turmoil.
Congress must do something about a spending bill before the expiration of the Continuing Resolution on Dec. 11. The Democrats have indicated they want a bill that will carry the government through Fiscal Year 2021, ending Sept. 30. The debt ceiling was suspended two years ago until July 2021. 
The Democrats have since come down to $2.5 trillion in spending but still including nearly $1 trillion in dollars to highly indebted state and local governments. They also want higher state income tax deductibility for states with high tax rates. Republicans have opposed those two provisions and some simply oppose so much new spending.
Another COVID relief bill has been talked about since the summer but still languishes. The Democrats started out demanding a $3.5 trillion bill, which the both the Republican leadership and rank and file opposed as too expensive and populated with things irrelevant to the coronavirus' impact.
The chances of another COVID relief bill at all have cycled up and down, depending on the perceived health of the economy, COVID case numbers and election year politics. A lot now will depend on whether House Speaker Nancy Pelosi wants to do a bill or not. 
The Democrats lost at least 15 seats in the House, meaning they will have less leverage in the Congress next year but still hold a majority. The balance of power in the Senate will at least lessen for Republicans in the next Congress and could, if both Georgia Senate seats go to the Democrats on Jan. 5, meaning Sen. Chuck Schumer would likely become Senate Majority Leader. The odds are, in Georgia, that the Republicans will win at least one of those seats but people and money from both parties are flowing into the state.
Many Democrats have expressed the desire to overhaul America's agricultural production system and if they had both Houses of Congress and the Presidency, some significant changes to our food production system could be forced upon agriculture.
Regardless of who is president, there will be a new House Agriculture Committee chair. Several names have surfaced as receiving support to replace Rep. Collin Peterson. 
Rep. Jim Costa from California is noted as a big advocate of specialty crops. He has indicated interest in helping farmers deal with climate change, supporting small farmers, research to help create regional food systems and protecting the food stamp program from cuts.
Rep. David Scott from Georgia refers to the "threat of climate change" and the needs of those with food insecurity. He wants sustainable agriculture solutions that are "economically viable, ecologically `just'" and good for rural communities. He also wants to transition from fossil fuels to ethanol and biofuels.
The new Senate Agriculture chair is likely to be Sen. John Boozman from Arkansas, who has in the past and still regards exports as key to improving farm income.
There is also the question of Secretary of Agriculture should Biden be elected. Two are former senators Heidi Heitkamp of North Dakota and Amy Klobuchar of Minnesota. Others reported to be interested are Reps. Cheri Bustos of Illinois, Marcia Fudge of Ohio and Chellie Pingree of Maine.
Changing agriculture
There has been talk specifically of doing "something" to change our modern meat production chain so that no shortages of meat ever happen again. That fits with the left's desires to break up the big packers, as they see the big packers' inability to process meat for a few weeks up to normal level in March and April as "causing" the shortages. 
Of course, it was the big packers' size, and especially their financial resources, that enabled them to respond and get slaughter up to near normal in a matter of just weeks. When COVID first happened, none of them seemed to ask what it would cost. They just knew they had to do whatever it took to get plants re-fitted, workers protected and cattle processed
While we need smaller and niche packers to round out myriad consumer needs and serve more remote geographic cattle areas, breaking up the big ones will not prevent a pandemic from ever disrupting meat processing again. Small packers can provide safety for their workers if they have the financial resources, but each one does only a little to provide a steady flow of meat for stores where many Americans shop.
Tyson just reported spending over half a billion dollars over plants for all species on COVID-related expenditures. That includes higher wages and bonuses, equipment and partitions and a whole fleet of nurses and medical personnel. The firm expects to spend over $300 million next year in continuing COVID expenses. 
JBS has reported $360 million in safety measures and increased wages plus $50 million in support for surrounding communities. They have also announced they will pay all out-of-pocket COVID-related health expenses for workers and their families.
Happenings in the food service industry have illustrated the same principle regarding financial strength. Many of the big fast food and casual dining chains with the most robust financial reserves have been able to survive so far, and while some independents have managed to hang on, a significant number have not. 
It is too early to say for sure, especially since some cities and states have gone back to lockdowns—again.  But the National Restaurant Association is projecting 100,000 restaurants may go out of business due to COVID-related issues.
Tyson shed some light on the impact of foodservice shifts, with their retail sales up 10% and foodservice down 11.6%. That's a shift of over 20% and hundreds of millions of meat dollars.
Exports important
As for our important export customers, Japan's economy bounced back well in the third quarter, growing over 20% from the second. However, the improvement was to a contraction of 5.8% from a drop of over 10% in the second. Analysts are expecting growth nearing 3% in 2021. 
Household spending was up, however, which should help spending on food like American beef. Imports were up 4% YTD through September in volume but down 2% in value.
South Korean trade for American beef was down 2% in volume for the year but off 8% in value. South Korea's economy is expected to grow at over 3% next year, while improving exports should help both countries' economies next year.
China's import number, although small by comparison, was up 142% in volume and 129% in value, ranking it our number five export customer, just behind Mexico, which is having a rough year.
It has been my privilege to give BEEF's readers some food for thought the last few years on economics and politics affecting the beef industry. Like you, I am extremely sad to see Cow-Calf Weekly go away. My thanks to BEEF's ownership and staff and my best wishes to you, the present and future of a great industry. May you continue to provide a fabulous product for America's consumers and those around the world.
Dittmer is a longtime beef industry commentator and executive vice president of the Agribusiness Freedom Foundation. The opinions of the author are not necessarily those of beefmagazine.com or Farm Progress.
Subscribe to Our Newsletters
BEEF Magazine is the source for beef production, management and market news.
You May Also Like
---