Megatrends in agriculture—how will they affect your ranch?
Megatrends in agriculture—how will they affect your ranch?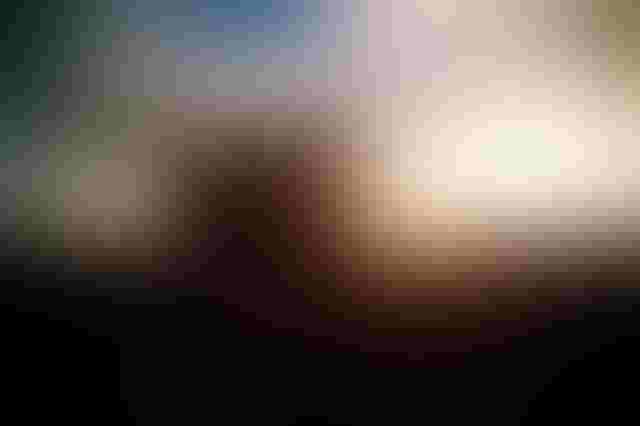 "Agriculture is going to have to learn to adapt to technology faster than it ever has before because it's getting thrown at them faster than it ever has before. That's not going to change. You may have to spend a lot of money to get there, but it's going to make you more efficient."
That's just one of the many observations that Steve Nicholson, a grain and oilseed analyst with the Rabobank Food and Agribusiness Advisory Group, made to cattle feeders and row crop farmers recently as he spelled out his thoughts on the megatrends affecting agriculture.
As Nicholson painted a verbal picture of the farm of the future, he touched on several issues to consider as cattle producers, trying to anticipate what's around the next curve, peer dimly into the future.
One is managing the margins. While his comments were directed at the crop producers in the room, many in the beef business are margin operators as well, especially cattle feeders.  Yet cow-calf producers, who are more asset managers than margin managers, also have some skin in the game.
Since the dawn of the ethanol era, grain farmers haven't had to worry much about marketing, because they could pretty well figure on high prices. And costs weren't much of a concern either, for the same reason. Now that cattle producers have swapped spots with their grain farming brethren, they may be tempted to fall into the same trap.
"Not only do you need to know how to market, but you've got to understand your costs," Nicholson says. "You have both cost management skills and marketing skills that you have to bring home this time around."
Technology can play a role here. But don't assume that the next whizbang gizmo will replace good management. Technology is a good thing, but according to Dwayne Beck, researcher and farm manager at Dakota Lakes Research Farm in South Dakota, it's just another tool—not the only tool in the arsenal when taking a systems approach to production. "Technology is there to augment good management, not to replace it," Beck says. 
Here are some of Nicholson's thoughts on the megatrends in agriculture:
Production diversity—"We think we'll see more production diversity in agriculture."

Consolidation and rationalization in production—It's a controversial topic, Nicholson says, but the trend is that operations are going to continue to get bigger.

Crude oil—Looking at the futures chart for West Texas Intermediate, he says $45 per barrel has been supportive as the oil market searches for its trading range. And while he didn't speculate on when oil prices might turn around, he said it's clear that low energy prices are good for agriculture. "It helps on production costs and it's the gift that keeps on giving to the livestock sector."

Water—"I think it's one of the new OPECs around the world. We need to find enough water, whether it's quantity, whether it's quality, whether it's for urban use, whether it's for agriculture."

India—"India is the lost country in my mind," Nicholson says. They have about as many people as China and while they're better able to feed themselves than China is, they still import more ag products every year. "They have a very young population, it's an educated population and their socio-economic is much better than China's. And they're going to continue to consume more feed and fiber around the world."

Global mergers and acquisitions—China continues to reach out into the world to find places to source food and feed products, he says. "You're going to see more of that and the U.S. is primed for more of that to happen. Whether it's China or the Japanese, they'll want to buy resources and foodstuffs."
Cattle producers have several more good market years in front of them as cattle numbers slowly increase. That gives you a few more years of generally profitable prices to plan, think and position. In light of these megatrends, how are you positioning your operation to be successful in the future?
You might also like:
When should you call the vet on a difficult calving
7 U.S. cattle operations honored for stewardship efforts
Better weather, continued strong feeder prices on tap for 2015
5 lessons Iearned from beef cattle and beef customers
Subscribe to Our Newsletters
BEEF Magazine is the source for beef production, management and market news.
You May Also Like
---