Montana's Bill Donald is 2011 NCBA President
Montana's Bill Donald is 2011 NCBA President
If you're lukewarm on the prospects of the U.S. beef business, a visit with Bill Donald, a Melville, MT, rancher and incoming president of the National Cattlemen's Beef Association (NCBA), might be just the tonic for your flagging spirits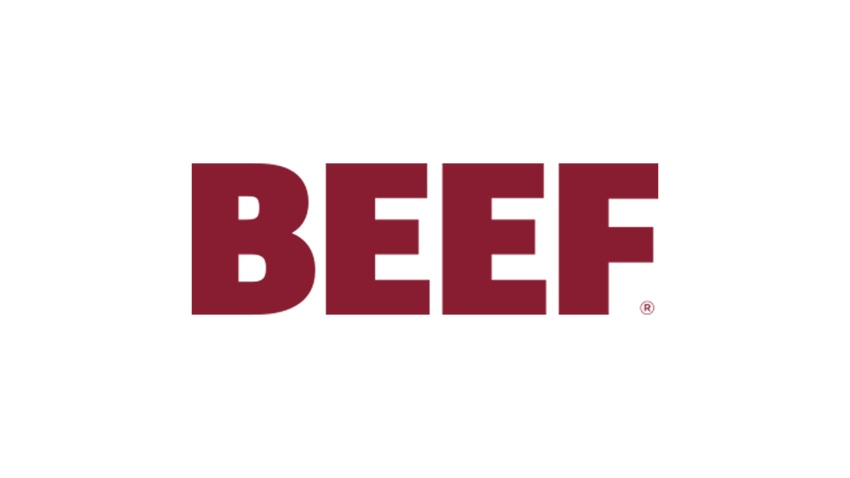 If you're lukewarm on the prospects of the U.S. beef business, a visit with Bill Donald, a Melville, MT, rancher and incoming president of the National Cattlemen's Beef Association (NCBA), might be just the tonic for your flagging spirits.
"I'm very bullish on the cattle business," Donald says. "I've told my boys, 'We've got to get cowed up. This thing is going to get good.'"
Then, he quickly ticks through some of the reasons for his optimism:
U.S. exports are booming, with markets formerly closed or restricted to the U.S. reopening.

The world's population is expanding. And, as living standards continue to improve – particularly in developing countries – the world will demand more protein.

This demand growth is coming at a time when U.S. cow numbers are comparable to the low levels of the 1950s.
Donald appears to be living what he preaches at his Cayuse Livestock Company.
"We've probably about doubled our cowherd the last few years and we've switched to keeping all our calves over to yearlings. We also calve in May and June now, rather than March and April, which allowed us to cut our overwintering costs pretty drastically. That's a key for us because our production costs are really the only thing we can control," he says.
If you've met Donald, you can probably picture the buoyancy with which he expresses his thoughts. And, if you haven't met this third-generation rancher, you'd likely notice him in a crowd of producers.
Part of that's due to his tall, wide-shouldered physique, the baritone voice and the outgoing personality. But perhaps most distinctive is the graying pony tail that always pokes out from the back of this 58-year-old rancher's broad-rimmed western hat.
"My dad sent me to the Shattuck School, a military school in Minnesota, when I was in high school. I guess my folks thought I needed a little military bearing," Donald says with a chuckle. "I had a good education there, but I butted heads with those guys for four years. When I got out, I said 'okay, that's it. I'm not going to cut my hair anymore.' I haven't paid a dime for a haircut since."
He jokes about all the aggravation his long hair might have provided his more traditional father through the years. But, as the current steward of the family's centennial ranch, along with his wife Betsy, their sons Josh and Wyatt and their young families, Donald is nothing but deeply reverent and appreciative of the sacrifices, talents and accomplishments of his forebears.
Go west, young man
Cayuse Livestock Company is a cow-calf and yearling operation headquartered in the foothills of the Crazy Mountains in south-central Montana. It's rooted in the pioneering fortitude of his grandfather – another William in the long line of Williams in the Donald family – who journeyed west from New York City to stake his claim in Montana at the turn of the last century.
Eventually he put together a patchwork of non-contiguous holdings on which he raised both registered and commercial Hereford cattle and hosted dude-ranching experiences for Easterners.
"But, the Great Depression just about ate him up; he ended up selling off most of his land and all of his cows," Donald says. An industry leader on both the state and national level, his grandfather became increasingly debilitated and eventually succumbed to Lou Gehrig's Disease.
"My dad, William Henderson Jr., took over and built the place up from a pretty small operation to a pretty good-sized, contiguous operation. He was a good businessman," Donald says.
Donald has continued that legacy. Today, Cayuse Livestock Company consists of about 2,000 cows and 3,000 yearlings spread over four different owned and leased units. He majored in agriculture economics at Montana State University because he says, "My father drilled it into me from early on that if you don't take care of the numbers, you can't be sustainable.
"Growing up on the ranch, I felt I was pretty confident about managing cattle and the land. So when I got to the university I thought my time would be best spent concentrating on how to manage the numbers," he says. "Obviously if you're going to harvest a renewable resource like ranching does, you have to harvest in a way that will renew it. But if there isn't profit involved, there isn't any way a business can be sustainable. That's number one," he says.
Part of that is balancing the resource with the animal, Donald says.
"We breed for the cow first. We need a moderate-framed cow with a lot of depth and rib capacity. Our goal is to winter them as cheap as possible, so we time our breeding so the nutritional requirements of the cows better match the offerings of the environment to keep our wintering costs down.
About a third of all their females – 500-700 cows and 500 heifers – are artificially inseminated (AI) annually. Both Josh and Wyatt are certified AI techs, as is Josh's wife Mery and his niece Gina.
"I really like getting a big bunch of heifers that are half to three-quarter sibs; it makes for a lot of predictability in the cowherd," Donald says.
"On the calf end, we want a calf that will grade Choice, gain 4 lbs./day and be a Yield Grade 2-3. We sell them as long yearlings off of grass weighing 700-900 lbs."
Strength in numbers
So how does a guy with all this responsibility find time for industry volunteerism? "You sound like my father," Donald shoots back with a laugh.
It was a state lands access issue in the late '90s that started it all, he says. "At that time, Montana state officials had expanded the activities that people could do on state land without ever checking in with the lessee – from hunting to berry picking and bird watching. It seemed like an erosion of private property rights to me and then it was just one issue after another after that.
"I soon realized that there were a lot of things I couldn't do individually, and that we had to act collectively to keep up with the groups intent on putting us out of business," he says.
Donald was a founding member and first president of the Crazy Mountain Stockgrower's Association, and served on various committees, the board and as president of the Montana Stock Growers Association (MSGA). He also served on the executive committee of R-CALF, as well as NCBA Policy Division committees, the NCBA board and as NCBA Cow/Calf Council chairman.
That's in addition to having served on his local and county school boards and as a member and officer of his local volunteer fire department.
Donald says association activities currently occupy about a third to a half of his time. But, he adds, he's lucky to have his sons in the operation.
"When I talked with my sons about whether I should go through the officer rotation at NCBA, I told them it would keep me out of their hair. My oldest son, Josh, piped back, 'Yeah, well you know we could use a little help around here, too,'" Donald says with a chuckle.
When he assumes the NCBA point position in early February, Donald says he'll work hard to build cohesion in the industry. He says the continuing onslaught against livestock production from groups such as the Humane Society of the U.S. points up the need for a unified voice.
"As an industry, we can't take our eye off the realization that people are actually trying to put us all out of business. We're all in this together and we need to be more inclusive in working together among ourselves and with other groups in the industry," he says.
He allows that there exist some stark philosophical differences among producers – some probably even insurmountable.
"We can debate more regulation or less regulation but we have to realize that cattlemen make up less than 1% of the U.S. population. If we're busy fighting amongst ourselves, we're not going to get anywhere. We need to have a strong and united voice to maintain the freedoms we need to be successful," he says.
Can Donald bring folks together? He sure intends to try to build that teamwork. "It's always been a challenge to me to sit down with someone I don't agree with and talk to them and try to have a friend by the end of the night," he says.
Subscribe to Our Newsletters
BEEF Magazine is the source for beef production, management and market news.
You May Also Like
---