Mother Nature Keeping Beef Producers On Edge
Mother Nature Keeping Beef Producers On Edge
Beef producers are nothing if not optimists. You have to be to be in this business.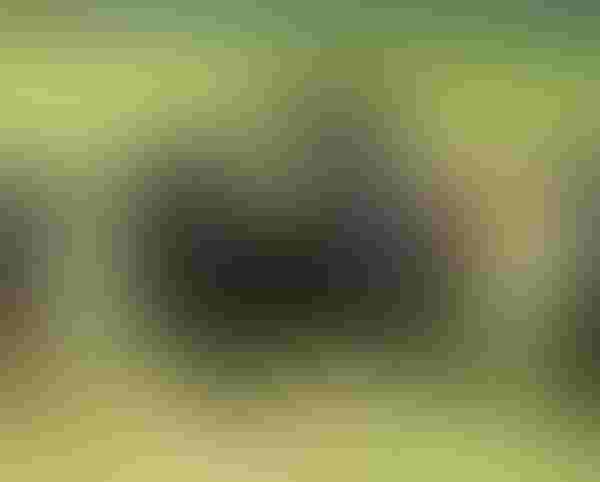 BEEF magazine's latest survey of reader attitudes found decidedly less optimism about the short term in 2013 compared to 2012. In fact, the 2013 BEEF Reader Optimism Index, which had trended down slightly the last two years after surging by almost 100 points in 2010, shed 50 points in this year's survey. Long-term optimism was also down slightly from last year.
Who can blame U.S. cattle producers for being a bit gloomy? The cattle business these days is a lot like the old "Batman" series I used to watch on TV as a kid. Every week's episode ended in a cliff-hanger that left the caped crusaders on the cusp of some hair-raising scenario.
With fundamentals portending prosperous times for about the last decade, the industry has seemed to lurch from one expansion-dampening crisis to another. The litany is familiar — rising energy and feed prices, drought, etc. The industry has persevered, but each cliff-hanger claims a little bit more of the infrastructure.
Hopes were high last fall for some decent winter moisture to rescue the High Plains and Corn Belt. Indeed, 2013 is a make-or-break year for a lot of folks. One friend in northwest Nebraska characterized his operation's situation to me in mid-February as "being on the edge for the next 90 days. We'll see if we are supposed to be doing something else or not."
That hoped-for relief was slow in coming, but finally barreled in with a vengeance in late winter and early spring. Conditions in the Central Plains improved greatly over a six-week period, but conditions overall were a long way from wet.
In fact, the Livestock Marketing Information Center pointed out in mid-May that nationally, 53% of beef cows reside in states with at least 40% poor or very poor pasture and range conditions. "Noting that last year only 20% of cows were in this situation quickly highlights the scope of ongoing challenges many cow-calf operators are facing regarding forage and water supplies," says Glynn Tonsor, Kansas State University.
Enjoy what you are reading? Subscribe to BEEF Daily for more industry commentary Monday-Thursday.
Producers, however, are nothing if not optimists. You have to be to be in this business. Troy Marshall wrote in BEEF Cow-Calf Weekly recently that being in the cattle business is like loving a good woman.
"It's fun, rewarding, and the strength of your love is determined by how hard you work at it and your attitude. Meanwhile, drought is like trying to convince a good woman to love you. It simply isn't your decision to make; you do your best, you make the effort, and you pray. If the outcome isn't what you'd hoped, you have to find a way to pick up and move on."
You might also like:
A Drought Management Plan Is Key
Industry Sees Record Wholesale Beef Prices, But Not Profits
10 Top Forage Mower-Conditioners For 2013
Ranchers Sing The Praises Of Mob Grazing of Cattle
Subscribe to Our Newsletters
BEEF Magazine is the source for beef production, management and market news.
You May Also Like
---