Mother's Day 2016: 5 favorite things being a ranch mom
Mother's Day 2016: 5 favorite things being a ranch mom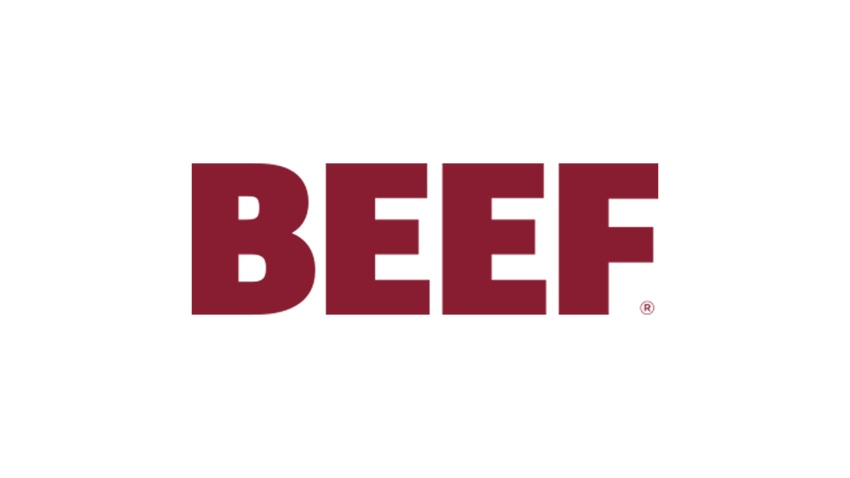 Editor's Note: The blog post titled, "Denmark explores meat tax to help the planet" had a statistical error as pointed out to me by Dr. Mitloehner. He writes, "The global FAO number has been reduced from 18 to 14%. However, this is a global number. In the U.S., the entire livestock and feed sector contributes 4.2% to the U.S. total carbon footprint (and that is according to the official UC GHG inventory by the EPA). The reason why the global number is so high is that other countries are relatively much less efficient in turning feed into food." Read the corrected blog post here.
Hey, cattlemen — if you're reading this blog post, consider this your friendly reminder that Mother's Day is this Sunday. Don't forget to treat your wife, your mom, your grandma and any other special women in your life to a great day and a thank you!
Now that we've gotten that out of the way, I thought I would share some of my best memories of my journey as a ranch mom so far. This will only be my second Mother's Day as a mom of one with another on the way this June, so I'm hardly a seasoned veteran, but here are five of my favorite moments of raising a toddler on our ranch.
1. Animal sounds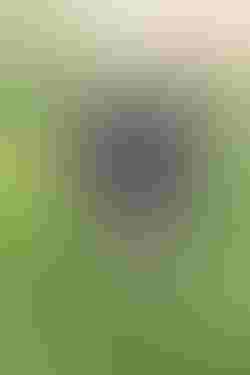 While most parents compete to see if their child will say "mom" or "dad" first, we were excited to hear our daughter Scarlett say "moo" for the first time. It's so fun to see her curiosity grow about the animals on our ranch, and at 23 months, her favorite thing to do is recite the many animal sounds she knows. You can bet we mastered all of the farm animals before we moved on to more exotic creatures like lions and monkeys! I also know this is only the beginning, and I hope Scarlett grows up to have as strong of a love for the cattle industry as I do. 
VIDEO: A tribute to cowgirls & cattlewomen
2. Chore help
Scarlett cries at the door if her dad dares to leave her in the house instead of taking her outside to do the evening chores. She loves riding in the tractor, chasing the barn cats, letting the calves lick her hand and playing in her sandbox (which we have filled with corn). She has mastered climbing under the gates, so we have to watch her pretty closely. She isn't afraid of cattle at all, which is both good and bad, I suppose. She keeps us busy, but I know one day she will make excellent chore help.
3. Beef. It's what's for dinner
Scarlett's first solid food was beef, and her favorite food is still any type of meat. She loves bacon, eggs, steak and taco meat. Even if she's a picky eater in other areas, I'm a happy mom to know she's eating a nutrient-dense meal every time I serve beef. 
READ: Is beef the best first food for babies?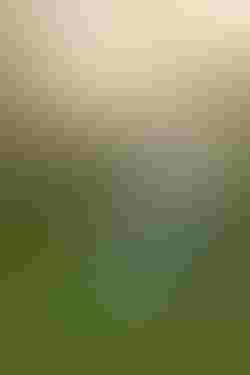 4. Watching my family grow
With a newborn on the way, I know I'll have to slow down from the hustle and bustle of the ranch this summer to spend time inside with the little one; however, I also know how quickly small children adapt to life outside, and I know that very soon, all four of us will be roaming the ranch, finding adventures and making memories that will last a lifetime.
READ: 5 ways being pregnant changed my ability to cowgirl up
5. There's no better way to grow up
As a kid, I didn't realize how lucky I was to grow up on a cattle ranch. There was always something to do, and the lessons of responsibility and hard work taught through caring for the land and the livestock have helped shape me into the adult I am today. I want to impart these lessons to my children, as well, and I thank my lucky stars every day that I get to live on this ranch in South Dakota and raise my kids in this lifestyle.
As we prepare to celebrate Mother's Day this Sunday, remember to count your blessings, show your appreciation for your spouse, and spend extra time with your family. Ranching is truly a family affair, and it wouldn't be nearly as rewarding without loved ones by your side. Happy 2016 Mother's Day from my ranch to yours!
The opinions of Amanda Radke are not necessarily those of beefmagazine.com or Penton Agriculture.
You might also like:
How to control sucking & biting lice on cattle
When is the best time to wean? It might be younger than you think
Late-gestation trace mineral supplementation shows promise
7 tips for limiting the spread of invasive species in your pastures
Subscribe to Our Newsletters
BEEF Magazine is the source for beef production, management and market news.
You May Also Like
---