My Good Old Days Were On The Farm
My Good Old Days Were On The Farm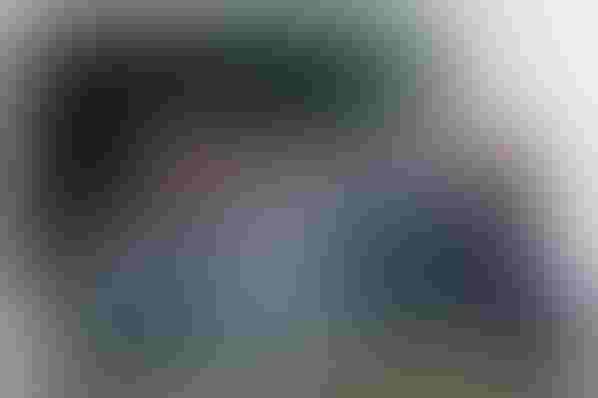 <p>cattlemen, cattlewomen, legacy, lessons, learning, future, generations, siblings, cousins</p>
It was on my grandparents' cattle farm that I was first introduced to rural life. "Gramps" taught me that with farming comes love, togetherness, laughter and loss. Trips to the farm quickly taught me that a barn is the most beneficial classroom for any child to grow up in, and that the lessons gained from the farm are those that cannot be obtained through a textbook.
While the routine didn't vary much from day to day, new memories were always formed when accompanying Gramps with evening chores. As I entered the barn, I would scurry to the big red gate and rattle the chain to call in the cows. Once the heifers and cows found their way inside the barn, my tasks would include scooping and serving grain, throwing hay in the bunk, and pitching fresh manure. Of course, at my young age, heaving a 5-gal. pail of feed was a daunting challenge, as the pail was half my size when empty.  
Subscribe now to Cow-Calf Weekly to get the latest industry research and information in your inbox every Friday!
On the farm, I have grown to appreciate life's cycle. In times of death, there is always new life around the corner. New calves were always waiting to be named and trained. I would work all summer long playing tug-o-war with calves, halter breaking them, and pretending the open driveway was a show arena.
As a child, the farm was the best playground around. "Recess" was whatever my siblings, cousins and I made of it. We liked exploring the old buildings, finding new nooks and crannies and inventing new games that only a farm could inspire.
There was no such thing as a time-out corner at my grandma and grandpa's farm: 1) because we were usually all angels anyway, and 2) because that is what the apple trees were for. There were several grown apple trees sprinkled around my grandparents' yard, and picking up rotten apples from the ground was the ultimate punishment. Thankfully, we always had the loyal farm dogs, "Big Boy" and "Snickers," to distract us from the misery.
Planting and harvesting fresh vegetables from the garden created a new environment for adventure. A few of us kids would be assigned to dig up potatoes, while other times, sent to pick sweet corn; but having cousins around the farm always meant turning chores into something fun. Even though we felt like slaves at times, my siblings, cousins, and I always milked the work for all it was worth.
Of course, there was always seasonal work to help out with as well. On the hottest of summer days, it always seemed that rocks would need picking, or hay would be ready for baling. Wearing my sleeveless hand-me-down shirt, oversized bib overalls, and steel-toe work boots, I was always fit for the job!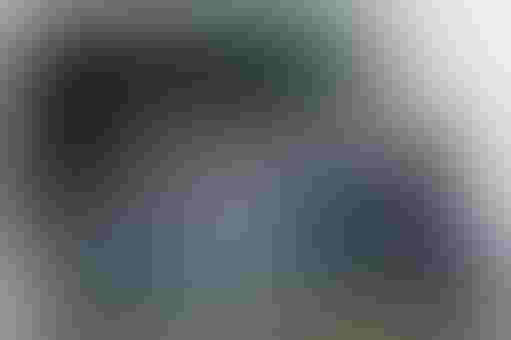 No matter the season of the year, time of day, or type of chore, there were always lessons to be learned and work to be done. From feeding to baling, and planting to training, we always found ways to turn hard work into fun challenges. These memories, among many others, were the simple pleasures and privileges of being a farm kid that I will cherish forever.
As I look back and continue to reminisce on the memories, I realize the greater impact that accompanying my grandpa with daily chores really had on me. Gramps served as a role model for me through his diligence on the farm, devotion in church, and generosity within his community. All cattlemen and cattlewomen, no matter their age, leave an impact on future generations whether they realize it now or later. The most valuable life lessons are often taught unintentionally; so be wise, and be honest because someone is always watching and learning. Love of the land and appreciation for agriculture will indirectly be passed down through your every action and infectious attitude. I challenge you all to live and love the life that you wish for the next generation to carry on.
You Might Also Like:
How To Properly Store And Handle Cattle Vaccines
9 Tips For Preventing Pasture Bloat In Cattle
Take A Virtual Tour: World's Largest Vertically Integrated Cattle Operation
65 Photos That Celebrate Cowgirls & Cattlewomen
6 Pasture Weed Control Tips For The Fall
7 U.S. Ranching Operations Honored For Top Stewardship
10 Utility Tractors For 2014 That Offer More Power & Comfort
Subscribe to Our Newsletters
BEEF Magazine is the source for beef production, management and market news.
You May Also Like
---