National Stockmanship and Stewardship events coming to Nebraska
National Stockmanship and Stewardship events coming to Nebraska
Attendees will watch live low-stress cattle handling demonstrations and witness effective cattle handling on foot and horseback.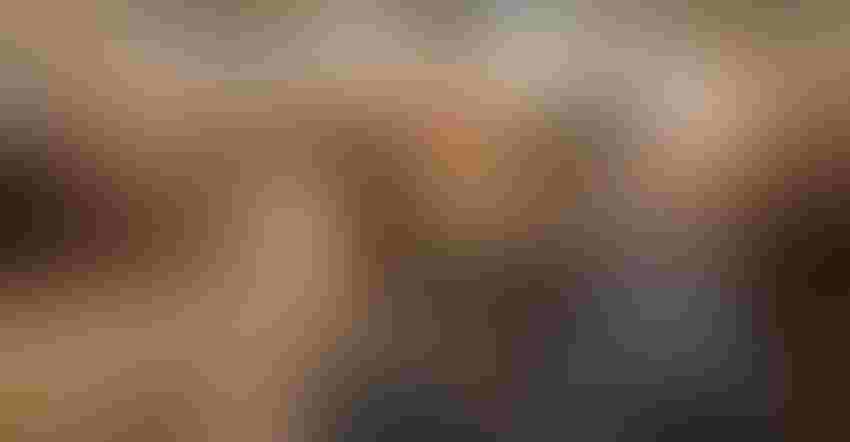 Clinton Austin/Getty Images
Nebraska cattle producers have the opportunity to attend one of two, full-day Stockmanship & Stewardship events this June. Both events will offer the opportunity for individuals whose primary language is Spanish to participate in sessions as well. 
"We are excited to be able to offer many of the sessions presented at these two events in both English and Spanish," said Jesse Fulton, livestock systems educator & director of Nebraska Beef Quality Assurance. "We know it is important for those whose primary language is Spanish who work on cattle operations daily to have industry-relevant education available to them as well."  
Stockmanship and Stewardship is offered through a partnership between the National Cattlemen's Beef Association, the Beef Checkoff, Beef Quality Assurance (BQA), and Merck Animal Health. The two Nebraska locations are in Norfolk on Tuesday, June 13, at the Lifelong Learning Center and Ag Complex and McCook on Thursday, June 15, at the Red Willow Fairgrounds. 
Additionally, registered producers can also attend a grazing workshop on June 14th in Norfolk at the Lifelong Learning Center where speakers will cover grazing management to promote soil health, settling cattle on pasture, and virtual fencing.
During the 13th and 15th events, attendees will enjoy a Certified Angus Beef strip steak lunch courtesy of Cargill Animal Protein and Certified Angus Beef. During lunch, Certified Angus Beef (CAB) will share how they are using BQA certifications to share every cattleman's commitment to raising healthy, nutritious, and high-quality beef with consumers and the brand's licensed partners. BQA is a national program that offers educational programming on proper management techniques, with a commitment to quality through every segment of the beef industry.
"Certified Angus Beef cares about animal welfare because its partners care about animal welfare," says Bruce Cobb, CAB executive vice president of production. "We know producers do a great job caring for their livestock and BQA is a great way to verify that commitment with consumers."  
During the event, attendees will watch live low-stress cattle handling demonstrations and witness effective cattle handling on foot and horseback. Other sessions include a market outlook, grazing management, and cattle nutrition and herd health. Additionally, attendees will hear from CAB and their stakeholders about consumer concerns on sustainability, why it matters at the ranch, and how BQA can help ease the conversation. Plus, attendees will have the opportunity to become BQA certified, or renew an expired certification at the end of the day.
"Producers have a great story to tell about the attention and care they put towards their beef animals as they bring them from pasture to plate, but sometimes they need help telling that story," said Fulton. "By becoming BQA certified or keeping up with their certification, producers can utilize the BQA program to help them tell their story to the everyday beef consumer. By attending one of the Nebraska Stockmanship and Stewardship events, producers can participate in a robust industry-related education event and become BQA certified/recertified all at the same time!" 
You can find out more, see a full agenda, and register for the event online at stockmanshipandstewardship.org/events/nebraska-2023. Pre-registration is required to ensure adequate food and space is arranged.
Subscribe to Our Newsletters
BEEF Magazine is the source for beef production, management and market news.
You May Also Like
---