Nebraska to celebrate 'Meat On The Menu' Day
Nebraska to celebrate 'Meat On The Menu' Day
The beef industry is fighting back on March 20th with celebrations across the country to support cattle ranchers and boost beef demand.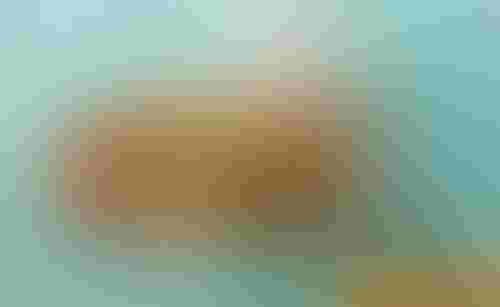 A few weeks ago, Governor Jared Polis of Colorado ruffled a lot of feathers when he declared March 20th as "Meat Out Day," a day to abstain from eating meat for what he asserts would  benefit human and planetary health.
The proclamation was a direct insult to the state's livestock producers, which represent the second largest industry in the state of Colorado.
What's more, the proclamation is a reminder that the government continues to beat up on whole foods like meat, dairy and eggs, as reflected in modern Dietary Guidelines for Americans standards.
For decades, beef has been the target of unnecessary and unwarranted attacks, with negative misconceptions riddled with falsehoods and lies seeking to strip animal fats and proteins off our dinner plates.
Recent headlines call for meat to become "extinct." The assertion is that synthetic beef will replace traditional, farm-raised, wholesome beef, and soon. Bill Gates, who is the largest owner of farmland and a major investor in fake protein companies, is eager to get a return on his investment and has recently been encouraging rich nations to move to synthetic beef.
While this may seem like an all-out attack on our industry, perhaps we'll be thanking Gates and Polis for the extra press. I have a feeling March 20th will be the greatest driver for beef demand in this first quarter of the year, and it will lead to even greater excitement as we approach grilling season this spring and summer.
Because let's face it — there's nothing exciting about a highly-processed, beet juice-oozing, vegetable patty pretending to be beef.
You simply cannot beat a juicy burger made from ground sirloin or a thick, bone-in ribeye sizzling on the grill.
To capitalize on the negative messaging coming from the anti-beef crowd, there are many events planned across the country.
According to the Wyoming Livestock Roundup, the Colorado Cattlemen's Association is celebrating Meat In Day with an event to support Colorado restaurants and raise money for the Beef Sticks for Backpacks program.
The Sterling Livestock Commission in Sterling, Colo., is raising money on that day to donate to local children's charities. The Livestock Exchange in Brush, Colo., is hosting an event, as well.
Personally, I have been selling "Eat Beef" shirts on my retail site to raise money to purchase beef for local food pantries.
Meanwhile, Nebraska Governor Pete Ricketts recently announced that in his state, March 20th will be earmarked as "Meat On the Menu Day." Ricketts encourages Nebraskans to purchase and eat beef, pork, chicken, lamb, and other meats to celebrate the day.
"Agriculture is Nebraska's number one industry and beef is our largest segment of production," said Governor Ricketts.  "While meat is one of the most nutrient-dense foods you can eat, there are radical anti-agriculture activists that are working to end meat production and our way of life here in Nebraska.  I have designated March 20th as 'Meat on the Menu Day' to highlight the importance of meat in a good diet as well as to provide an opportunity to support our farmers and ranchers."
We may not be able to control or eliminate the negative messaging about animal agriculture that exists today, and the government may have their eyes set on moving cattle ranchers off the land and replacing it with industries that better align with their ideologies; however, the best thing we can do is stand firm in our values and stand strong in the fact that we produce a high-quality protein source along with life-enriching by-products from the cattle we raise. I make no apologies for it, and neither should you!
Let's celebrate Meat In Day together, my friends! How are you going to make a splash that day?
The opinions of Amanda Radke are not necessarily those of beefmagazine.com or Farm Progress.
Subscribe to Our Newsletters
BEEF Magazine is the source for beef production, management and market news.
You May Also Like
---