Negligible BSE Risk Designation: What Are the Benefits?
Negligible BSE Risk Designation: What Are the Benefits?
The OIE's negligible risk designation creates an opportunity for the U.S. to reengage its trading partners on removal of the remaining restrictions on beef imports from the U.S.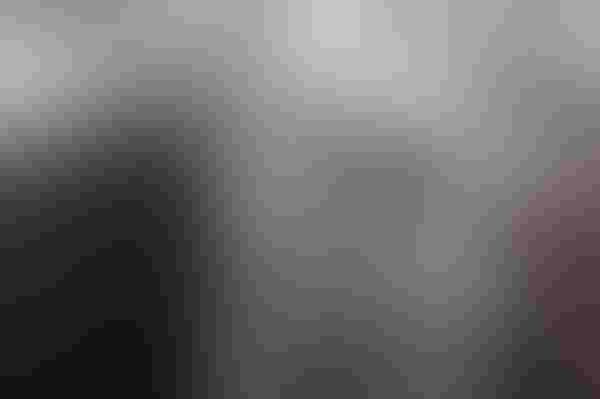 The U.S. beef industry received good news May 29 when the World Organization for Animal Health (OIE) announced that it had recognized the U.S.as having the lowest possible risk of bovine spongiform encephalopathy (BSE) in its cattle population. This "negligible risk" designation follows a thorough OIE assessment and reflects positively on the effective BSE surveillance and mitigation measures that have been in place in the U.S. for many years.
It's been nearly a decade since most foreign markets closed to U.S. beef exports upon announcement of the nation's first BSE case, and the negligible risk designation is another step in the U.S. industry's long road to regaining unfettered access to markets around the world.
"This decision by the OIE should clear away any remaining concerns about the risk associated with importing beef and beef products from the U.S.," explains Philip Seng, U.S. Meat Export Federation (USMEF) president and CEO. "We think the OIE's decision should provide a number of beef-importing countries with a reason to reevaluate their import requirements."
China is key
Now attention turns to the specific foreign markets that still impose BSE-related restrictions on imports of U.S. beef. Some countries have never reopened to U.S. beef, including China, Australia, South Africa and Ecuador. Saudi Arabia was open to U.S. beef for several years after the 2003 BSE case, but suspended imports after the April 2012 case was detected in California.
In many key markets, including Mexico, Japan, South Korea and Taiwan, imports from the U.S. are limited to beef from cattle less than 30 months of age. This February, Japan increased the cattle age limit from 21 months to 30 months.
"Of the markets that remain closed to U.S. beef, China is obviously the largest and the one with the greatest potential," says Thad Lively, USMEF senior vice president for trade access. "Saudi Arabia has also been a very significant loss. Even though exports to Saudi Arabia don't represent a large percentage of the U.S. total, it is a very important market for several processors and exporters who specialize in serving the Middle East."
Lively says resumption of beef trade with China is the top trade priority for the industry. It's taken on even greater urgency in the past year because China's beef imports from other sources are surging: according to the Global Trade Atlas, China's 2012 beef imports increased 164% in volume (70,574 metric tons) and 150% in value ($281.4 million) over 2011. Through April of this year, imports increased more than 800% over the 2012 pace.
"Suppliers from Australia, Uruguay, New Zealand, and even Canada, are really capitalizing on China's growing appetite for beef," he says. "China also recently reached an agreement to import buffalo meat from India, though imports of that product have not yet begun. We're working closely with the U.S. government to get back into the Chinese market. China's demand for beef is soaring and many of its buyers would love to have access to U.S. beef."
Reengaging with trade partners
Lively explains that the negligible risk designation is a very positive development because it creates an opportunity for the U.S. government to reengage its trading partners on removing remaining restrictions on beef imports from the U.S.
Like what you are reading? Subscribe to BEEF Daily for the latest industry news Monday-Thursday.
"Whether U.S. trade officials are dealing with a closed market such as China, or other markets where we face product restrictions, this can provide momentum," he says.
In addition to the U.S., Israel, Italy, Japan, the Netherlands and Slovenia were recognized by the OIE as having negligible BSE risk. Bulgaria and Costa Rica were recognized as having "controlled risk" status. The official status of all other countries remains unchanged.
You might also like:
Feeder Responds Positively To Tyson FarmCheck™ Audits
15 Best Photos Featuring Ranch Sweethearts
Don't Bet Your Farm: An Estate Plan Can Help Preserve Assets
Subscribe to Our Newsletters
BEEF Magazine is the source for beef production, management and market news.
You May Also Like
---