North America Meat Institute recognizes top processing plants
North America Meat Institute recognizes top processing plants
Packers honored for their efforts across four categories: environment, worker safety, health and wellness, and diversity, equity and inclusion.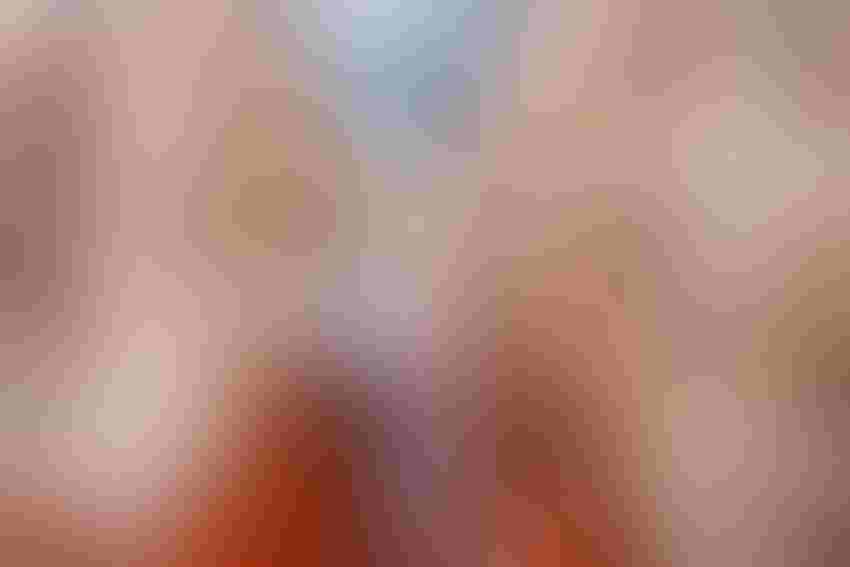 The North American Meat Institute recognized more than 200 meat and poultry plants at the 2023 Environmental, Labor and Safety+ Conference in Carlsbad, California for their positive environmental impact achievements. Fifteen additional establishments that went above and beyond were granted Environmental Achievement Awards for their progress with emissions reduction, energy conservation, packaging/food waste reduction, technological innovation and water conservation.
"NAMI congratulates these companies and their leadership for ensuring their products contribute to a sustainable food system," said NAMI President and CEO Julie Anna Potts. "Their hard work and innovation will ensure the meat and poultry industry continues to employ the highest standards and latest technology to produce wholesome, safe, nutritious products that consumers can be proud to put on their plates."
The NAMI Environmental Achievement Awards are given to NAMI member companies that go beyond environmental compliance by designing and successfully implementing an innovative plant upgrade or environmental program. The Environmental Achievement Award winners represent establishments operated by JBS, Pilgrim's, Smithfield and SugarCreek. The winners are as follows:
Pilgrim's – Canton Complex

SugarCreek Packing Co. – Cambridge City

Packaging and/or Food Waste Reduction

Smithfield Packaged Meat – Kinston

JBS USA Grand Island Beef

Pilgrim's – Talmo Hatchery

SugarCreek Packing Co. – Washington Court House

Smithfield Packaged Meats – Carroll
The Environmental Recognition Awards honor a company's dedication to continuous environmental improvement, as witnessed by the development and implementation of Environmental Management Systems. The Environmental Recognition Award winners include establishments throughout North America operated by: American Foods Group, Caviness Beef Packers, CS Beef Packers, Clemens Food Group, FPL Foods, Golden State Foods, JBS, Land O' Frost, Maple Leaf Foods, OSI Group, Pilgrim's, Smithfield Foods, SugarCreek Packing, Triumph Foods and West Liberty Foods.
Health and Wellness Awards
The Meat Institute also awarded SugarCreek Packing, Marcus Technologies, Tyson Foods and SuKarne with NAMI's inaugural Health and Wellness Awards at the conference.
"NAMI members have always made significant contributions to the communities where they operate and beyond," said Potts. "Whether member companies are expanding childcare options, improving healthcare services or donating meat and poultry products, we are grateful for the leadership shown by these award winners."
The Health and Wellness Awards, which were given out in three categories this year, were developed to recognize companies that have made tangible efforts to improve health and wellness in their local and corporate communities. The three categories are:
1. Community Wellness (Tyson Foods)
2. Corporate Wellness (SugarCreek Packing)
3. Innovation (Marcus Technologies)
Additionally, NAMI honored SuKarne with a Special Recognition Award for its initiative to provide accessible and affordable health care to employees, suppliers, their families and to others in the community through Salud Digna, now the largest private healthcare provider in Mexico.
Worker Safety Awards
NAMI also recognized more than 160 meat and poultry plants at the conference for improving and achieving high levels of safety performance.
"NAMI is proud of these companies and their leadership for continuing to prioritize the health and safety of the hard workers who help feed America," said Potts. "These awards recognize the commitments made by the industry in the Protein PACT to further reduce workplace injuries by 50% by 2030."
The Worker Safety Recognition Awards honor plants that have achieved a high level of safety performance as part of the continuing effort to reduce occupational injury and illness. The Worker Safety Award Winners can be found here .
The various levels of awards – including the Award of Honor, Award of Merit, Award of Commendation, and the Certificate of Recognition – are based on an evaluation, conducted by the National Safety Council of each eligible plant's actual safety performance as well as its implementation of various key components of an effective safety and health program. The National Safety Council staff examined Occupational Safety and Health Administration's Total Recordable Cases rate and the rate for Cases With Days Away From Work, Job Transfer, or Restriction (DART) data for each facility.
Maple Leaf Foods wins DEI Award
NAMI also honored Maple Leaf Foods with the highest award for Diversity, Equity and Inclusion.
"It is clear that Maple Leaf Foods has spent thoughtful time and energy on fostering a diverse and inclusive workspace for their employees," said Potts. "NAMI is proud of Maple Leaf's leadership and commitment to continuous improvement in the meat and poultry industry and in the communities that they serve."
The DEI Awards were developed to recognize companies committed to promoting and implementing a DEI strategy within their organization. The application criteria includes: mission, vision, and values; goals, targets, and initiatives; leadership and accountability; infrastructure and implementation; recruitment and retention; training and education; community awareness/engagement; and culture.
NAMI recognized eight additional companies for their outstanding efforts in DEI. Those companies are Bob Evans Farms, Inc., Cargill, Clemens Food Group, Greater Omaha Packing Co., Miniat Holdings LLC, OSI Group, Smithfield Foods and Tyson Foods.
All companies awarded at the conference were all eligible for NAMI awards because they reported data in 2022 for The Protein PACT , which is uniting the largest-ever industry effort to strengthen animal protein's contributions to healthy people, healthy animals, healthy communities and a healthy environment.
Subscribe to Our Newsletters
BEEF Magazine is the source for beef production, management and market news.
You May Also Like
---