One rancher takes a hard look at what counts
One rancher takes a hard look at what counts
Sometimes life throws you an opportunity to look past cost of gain.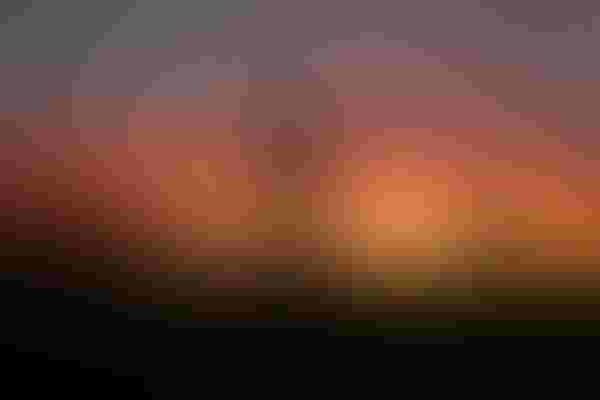 After surgery on both of my ankles resulting in a huge blood clot that almost cost me my life, and a bad horse wreck that landed me in ICU for several days, it was time to consider my options. My family help is very limited. I do not have any brothers or children to help do the things that need to be done every day, especially in an active cattle operation.
I really needed to consider slowing down. I was blessed to be in a position financially that I could sell my cattle and a lot of equipment and turn the operations over to a tenant. I still do daily activities like feeding cattle and even have a custom farming operation that is doing quite well.
This brings me to my point. At one time, the most important thing to me was cost of gain, weaning percentages, conversion factors and animal health. This is what I lived for, and above all it was how I was known.
That life is now over. I no longer own cattle. I do not have to go out in in blizzards, pull calves in the middle of the night, and repair feed trucks on a Sunday morning just to feed. I could go on but you get the point. A lot of this I miss. It was very hard to give up cold turkey. It is really what I had done my whole life. It can be a huge shock. I understand completely the loss one feels when they are unable to do the very thing that they love.
So it boils down to what counts. As I transition into a new season of life, I have come to the realization that for me, my relationships are the most valuable in thing in my life. My relationship with my Lord, with my family, with my friends and acquaintances, even with people you just meet on the street or in the store.
I read recently that in situations, it's not what is said, but how you make one feel that's important. I believe a smile, a warm handshake, a kind word can make someone's day. 
I think back to the people who had a huge impression on my life: my granddad, football coaches, teachers, pastors, friends and many more. The one thing I remember is that they took time to have a relationship with me.

70 photos show ranchers hard at work on the farm
Readers have submitted photos of hard-working ranchers caring for their livestock and being stewards of the land. See reader favorite  photos here.
It is important to me to make someone's day and I "try" to look for opportunities. Sometimes I fall miserably short and even, at times, have to apologize for not being the person I need to be. But, like everyone else, I am still a work in progress.
As we get older and the aging begins to take its toll. I encourage you to look outward to help other people, to take the focus off yourself and put it on others. It is easier said than done sometimes. How many people were remembered for their calving percentage? How you are remembered is up to you.
Bob Lindsey is a retired rancher and cattle feeder from Canyon, Texas.
You might also like:
Ranching operations personify environmental stewardship
55 photos celebrating spring on the ranch
7 things to put on your breeding season prep checklist
Be aware of rabies' warning signs in cattle
11 must-read profitability tips from Burke Teichert
Subscribe to Our Newsletters
BEEF Magazine is the source for beef production, management and market news.
You May Also Like
---