Opinion: Bipartisan bills threatens to undermine commodity checkoffs
Opinion: Bipartisan bills threatens to undermine commodity checkoffs
For the second time, legislation to significantly change commodity checkoff programs surfaces.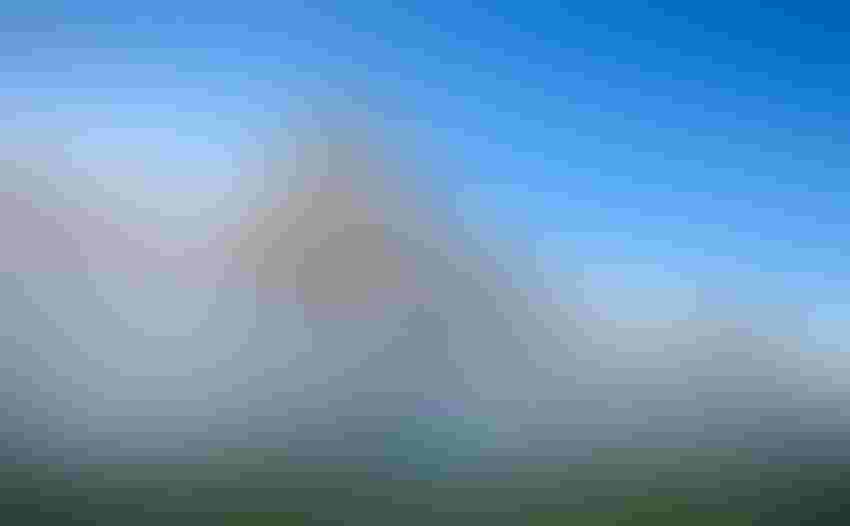 dkfielding / Getty Images
Allegations of wrongdoing without evidence and destruction under the guise of reform sum up legislation re-introduced by two U.S. senators, joined by two additional Democrat presidential candidates.
Unfortunately, the supposed need for legislation is built on "fake news." 
Supposedly, the legislation is to fix two problems: agricultural trade associations violating the rules concerning keeping lobbying funds separate from research, education and promotion (checkoff) funds and alleged non-transparent financial control.
But discovering financial information, at least in the beef industry, is not that hard. Any NCBA board meeting or Cattlemen's Beef Board (CBB) meeting makes financial information available openly. Committees openly discuss budgets and expenses. As for benchmarking, budgeting, tracking and evaluation of projects, few accounting firms could track moneys and results any better than the CBB.
Beyond an instance of reconciling accounts at the end of a fiscal period, no transgressions have been found with the beef checkoff. One group has been making Freedom of Information (FOIA) requests and poring over thousands of pages of documentation for years without finding any significant violations. The group that has been known as the Organization for Competitive Markets (OCM), dominated in recent years by the Humane Society of the U.S. (HSUS), has been examining records from the CBB and USDA for many months. Its lawsuits apparently have yielded nothing.
Sens. Mike Lee (R-UT), Cory Booker (D-NJ), Elizabeth Warren (D-MA) and Rand Paul (R-KY) have introduced a bill requiring changes to all America's commodity checkoffs to insert financial controls and stop associations from "diverting" funds improperly. Lee and Paul also introduced separately a bill to make all agricultural checkoffs voluntary. 
Some history
Why did OCM sue USDA back in 2012? Because, in cattle for instance, while cattlemen's groups or elections determine the nominees for the CBB, the nominees are officially appointed to the board by the U.S. Secretary of Agriculture. Beyond that, USDA-AMS has specific oversight to make sure programs run by cattlemen or other commodity producers stay within the specific parameters set up in any checkoff's enabling legislation.
In addition to the discerning eyes of cattlemen themselves and their auditors—all decisions regarding research, education and promotion programs are made by cattlemen themselves—there are USDA-AMS officials designated to monitor programs and expenses.
The kicker: These farmer and rancher commodity promotion programs are not government-funded. Cattlemen, for example, not only pay for all checkoff programs themselves, they also reimburse the government for funds USDA-AMS spends for monitoring the Beef Checkoff program.
Thus, cattlemen designed the checkoff program themselves in 1985, voted the program into existence by voting in a nationwide referendum, pay for the program and share among themselves the important benefits of the program in increased beef demand.
The CBB has surveyed cattlemen nationwide for years on the merits of the checkoff's work, always polling more than a 70% favorable rating. The latest survey found around 80% approve of the Beef Checkoff. 
Beef demand indexes have shown major increases since the checkoff programs began and cattle and retail prices have continued to set records, partially due to increased quality, better merchandising, health and nutrition research and new products developed through the checkoff.
Legislation that helps?
So, for doing all these things right for and by themselves; farmers and ranchers, especially livestock producers producing meat animals, are getting interference from politicians with dubious intentions, spouting misinformation and false allegations. They are trying to disgrace and destroy self-help farm and ranch checkoff programs partially responsible for the globe's most productive, most efficient, safest and nutritious food supply.
Sen. Cory Booker from New Jersey has been a vegetarian since 1992 and a vegan since 2014. America's meat producers don't need a politician who abhors our product and would damage our livelihood trying to shut our organizations down. That is an attempted abuse of power, a politician trying to force his personal dietary beliefs on livestock producers and their citizen consumers.
Sen. Elizabeth Warren, like Sen. Booker, represents a state that has very little livestock production.
Sen. Rand Paul represents Kentucky, which has made huge strides partially using information and improved practices researched and tested by both NCBA and CBB to advance the genetic quality, health and shipping ability of their cattle.
Sen. Mike Lee is puzzling. The cattlemen's groups in his state have repeatedly asked him to abandon this false issue. He insists on ignoring them, listening instead to fringe groups fixating on things they hope are there. The last time he brought up this bill, he even claimed taxpayer funds were being misused by the checkoffs, when no taxpayer funds are involved.
There are few businessmen financially tighter than farmers and ranchers, some by nature and some because of extremely tight margins and uncertainty in agriculture.  So keeping a tight rein on expenses in their associations and beef councils is second nature.
After all, the ultimate goal of commodity checkoffs is to provide higher quality, more useful, safer products for American consumers.
The bottom line is this: American cattlemen and cattlewomen designed the beef checkoff, voted it into existence by referendum, continue to pay for the checkoff, run the checkoff, follow the rules and have been very successful in their mission to please consumers. They don't need Congressional nannies telling them how to do what they have done well for nearly 35 years. And they certainly don't need their hard-won vote for the programs taken away.
We suggest farm and ranch families contact their member of Congress and ask them to oppose Sen. Lee's "Opportunities for Fairness in Farming" Act and the "Voluntary Check-off Program Participation" Act. The bills have no numbers yet.
Editor's Note: To make things easier if you do want to express your opinion on the bill, here's contact information for the Senate and for the House of Representives.
Dittmer is a longtime beef industry commentator and executive vice president of the Agribusiness Freedom Foundation.
Subscribe to Our Newsletters
BEEF Magazine is the source for beef production, management and market news.
You May Also Like
---