Opinion: What Does Japan's Easing On U.S. Beef Mean?
Opinion: What Does Japan's Easing On U.S. Beef Mean?
Loosening of Japanese import restrictions on U.S. beef could happen by November, leaving other trading nations nervous.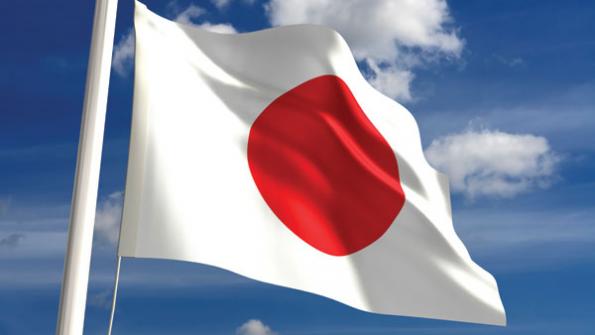 The Japan Government Food Safety Advisory Panel last week approved the easing of U.S. beef import restrictions. The panel's recommendation is open to a 30-day comment period. In the report, the panel says raising the cattle age limit to 30 months of age from 20 months of age poses no danger to human health.
The move for U.S. beef under 30 months of age into Japan has had a long, protracted wrangle. Now the end is in sight, with November being signalled as the month in which the deal will occur. Japan, however, has milked the negotiations for all their worth.
The significance of allowing U.S. beef exports from cattle 30 months and younger will see the proportion of the U.S. herd able to be exported to Japan rise from 20% to 90%.
A Closer Look: Relaxation Of Japan's Rules For U.S. Beef Examined
In volume terms, this equates to an increase in exports of almost 250,000 mt. That's a jump from a low base in recent years of 110,000 mt to potentially 350,000 mt, which was the level of exports prior to the 2003 BSE outbreak in the U.S. Needless to say, the impact on other export countries like Australian beef producers will be enormous.
U.S. cattlemen and the U.S. government have fought hard to get this done, but some key compromises have been made along the way. These include:
The U.S. will support Japan's entry into Trans Pacific Partnership (TPP), which many describe as a de facto free-trade agreement.

With U.S. beef access lifted to 30 months and younger cattle, any thought of an open-age access has been dropped by U.S. negotiators and cattlemen.

As of Aug. 24, Japanese beef exports can now be shipped to the U.S. Even though small in quantity, this was an important in-principle agreement for Japan to win.

With the agreement, U.S. bison, deer and elk meat were all banned from being exported to Japan, as of last week. It is believed by some BSE experts that these animals are carriers of BSE in North America; therefore, in the mind of the Japanese, the ban removes one element of risk for BSE leakage.

The U.S. will encourage other TPP members to support Japan's entry.
As a side issue, the U.S. has gone to bat on behalf of Japan to gain New Zealand's support for its entry to TPP. The complexities of international trade deals, such as the TPP, require dealing with many countries, large and small. New Zealand is acutely aware that Japan needs its support for entry. Under TPP rules, any new members require the unanimous support of all other members.
In return for its support of Japan, New Zealand will press for a similar beef trade deal as Australia has under the current U.S./Australia FTA. Australia currently enjoys a market advantage over New Zealand with growing U.S. beef access quota each year and no beef duties. New Zealand would dearly love the same deal.
Under TPP, all members trade on an even playing field, so any advantage you once had over another member, such as New Zealand, will eventually disappear.

BEEF  Video: Trans-Pacific Partnership Could Provide Major Gains For Cattlemen
The TPP has its pluses and minuses. For Australia, I believe the minuses far outweigh the pluses, as not only will Australia lose its New Zealand advantage in beef, but any FTA that Australia had in progress and hoping for a trade advantage has now been eroded.
Japan is a very good case in point, where many years of negotiation for lower tariffs were abandoned several months ago due to TPP. It was hoped Australia would gain an advantage over the U.S. in beef shipments but this thought process has evaporated.
U.S. Sen. Max Baucus, chairman of the Senate Finance Committee, recently visited Tokyo for talks on Japan's participation in TPP free-trade negotiations. High on his agenda was U.S. beef access, saying, "I let Japan's Foreign Minister know they need to end Japan's unscientific restrictions on 100% safe and delicious U.S. beef." His wish is likely to come true in November.
Last month, a report was released on the U.S.-Japan alliance entitled "Anchoring Stability in Asia." Compiled by the Center for Strategic and International Studies, the report reiterated the reasons why Japan and the U.S. need to strengthen economic ties. Security is a key area, given the rising influence of China and the attendant uncertainties, North Korea's nuclear capabilities and hostile intentions, and the promise of Asia's dynamism.
There's no doubt that with these security matters, Japan needs the U.S. more than ever, but it is rare in trade negotiations that one party displays its wants so openly as the U.S. has done on desiring U.S. beef access.
To many U.S. beef producers, the limited access of U.S. beef into Japan has undermined the world's view of U.S. beef quality since the December 2003 BSE case. Thus, to many U.S. farmers, the increased access hopefully will remove prejudices and assist exporting beef into many other destinations, such as Taiwan. 
Japan's list of trade requirements is running out, as is U.S. patience for getting the deal done. November's announcement for many in the U.S. cannot come quickly enough. But I have no doubt Japan will be adding several more items to its trade wish list before these negotiations are over.
Simon Quilty is a writer on meat industry issues in Australia.
Subscribe to Our Newsletters
BEEF Magazine is the source for beef production, management and market news.
You May Also Like
---