Opinion: Where I stand on the NCBA vs. R-CALF controversy
Opinion: Where I stand on the NCBA vs. R-CALF controversy
Even though I have been part of the last 30-plus cattle industry conventions, NCBA has never universally represented my opinions. But I have seen the process and I have supported that process, even when my views have been out voted by other cattlemen.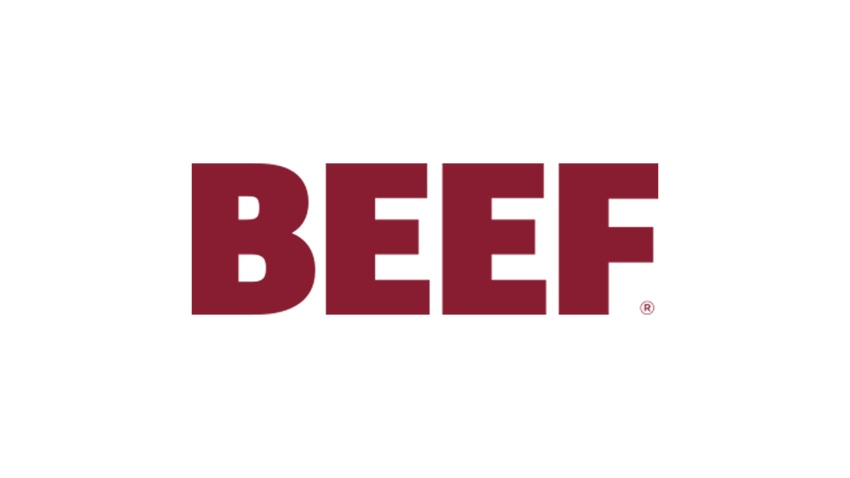 A couple of weeks ago, I made some comments about R-CALF that were accurately perceived to be negative. I received several letters/comments from R-CALF members who were concerned that I was uninformed, naïve or just plain ignorant. 
It is true that differences in opinion rarely equate to differences in morality or intelligence. Take the partisan nature of Washington, D.C., for example. Diametrically opposed if you watch CNN. Then turn to Fox and you can see that the two sides truly see the world from two entirely different and incompatible perspectives. There are good people on both sides of the aisle, and while it is justifiable to question the objectives and morals of some of the leaders, for the most part the rank and file membership on both sides of the equation are good people with good intentions. 
Those who have read my political commentary know that I tend to lean hard right, at least from a fiscal or economic perspective. I certainly believe that those who subscribe to socialism or the ideology of those like Bernie Sanders are fundamentally wrong from an economic perspective, but while I believe my views can be backed by economic understanding versus utopian hope, I understand those differences exist. Certainly, those same philosophical differences exist to some extent between R-CALF and NCBA as well. 
However, NCBA is not a world view or political philosophy. It is simply the means or the structure through which tens of thousands of cattlemen have their voices heard in the political process. It begins with the members of thousands of local cattlemen groups, who then get involved in their regional and state cattlemen's associations, who then come together and act through their national organization. That is what NCBA is and has always been. 
I've been accused of blindly supporting NCBA. But here are the facts: even though I have been part of the last 30-plus conventions, NCBA has never universally represented my opinions. But I have seen the process and I have supported that process, even when my views have been out voted by other cattlemen. 
I am not 100% in agreement with NCBA policy, but I support it, because I support the process and the end goals. And I have to admit, many times, I have found myself changing my position, once I hear the debates and better understand the issue at hand. 
Certainly, I reject the crazy attacks continually hurled at NCBA such as it is a packer-dominated organization or that it has sold out to the "big guys." That is simply absurd; those who make those comments either have not been involved or simply refuse to learn the facts, the process and how policy is enacted or created.  
It is akin to the Democrats calling the Republicans the party of the rich or the Republicans calling the Democrats the party of tax and spend. The Democrats have plenty of billionaires and the Republicans have proven to be just as adept at spending money. But that's not to say there aren't substantive differences between the two. 
There is no doubt that NCBA has tended to vote for free market solutions over government intrusion and have tended to have a broader view of the industry as a whole. The big difference between the two organizations that had staying power was when NCBA opted for voluntary COOL over mandatory COOL. After that, the real differences between the two organizations have been hard to articulate and it has devolved to demagoguery.  
I understand that those who support government intervention in the marketplace were given a voice, and that overwhelmingly that was and will continue to be a minority position within the industry and NCBA. Nevertheless, R-CALF has delivered no substantive political victories. The victories they claim are nonsensical. It is akin to me claiming victory for sanctions on North Korea; simply because I agree with a policy does not mean I had any impact on getting it enacted.  
I don't think anyone who looks at the R-CALF/NCBA situation doesn't conclude that it has been largely counterproductive for the industry. I understand that NCBA by its nature will always represent the majority opinion, so anyone who is in the minority will have issues with some of NCBA's actions and policies. But NCBA has always provided a means for those who disagree and that is the essence of democracy and grassroot organizations. I also understand that R-CALF represents fewer producers and that their survival depends upon mischaracterizing and demonizing NCBA.   
I will never support 100% of NCBA policy, but will always support NCBA 100% as it embodies the industry structure to create, carry forward and implement grassroots producer policy and it is the sole organization to have impact at a national level. 
Subscribe to Our Newsletters
BEEF Magazine is the source for beef production, management and market news.
You May Also Like
---