Opportunities for young producers are out there. Are you ready to grab them?
Opportunities for young producers are out there. Are you ready to grab them?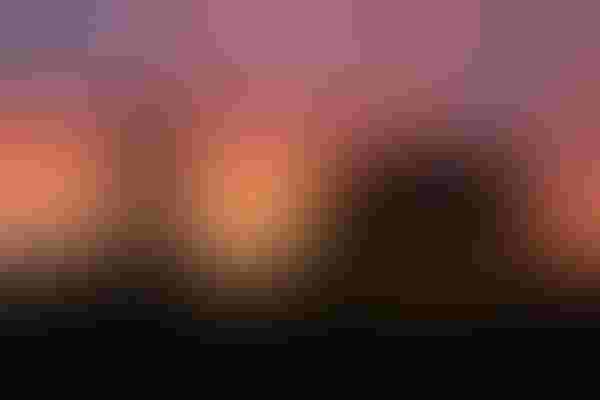 This week I had the privilege of talking to a group of young cattle producers at the Range Beef Cow Symposium. My goal was to be inspirational, and I talked about the opportunities for young people coming into our business. I truly believe that we are living not only in a golden era for the cattle industry, but that young producers have as much opportunity to succeed as they've ever had.
Afterward, a well-intentioned gentleman who had been in the business for quite some time came up to me and said I was naïve and far too optimistic. My gut reaction was to say that this was billed as an inspirational breakfast; but my next reaction was maybe I did present a naïve picture. On reflection, though, I think I did talk about the difficulties of a commodity business, of purchasing land that is valued well above what production agriculture will support and how important that economies of scale are to our business. 

70 photos show ranchers hard at work on the farm
Readers have submitted photos of hard-working ranchers caring for their livestock and being stewards of the land. See reader favorite  photos here.
I also made the point that this is a fiercely competitive business, where there are participants in it who enjoy it so much that they are not only willing to do it for free, some are willing to subsidize it just to live the lifestyle. Throw in Mother Nature and the volatility of the markets in a very mature industry and I don't believe anyone would say it is an easy go if you want to get into production agriculture.  
Yet, the differences between today and 20-30 years ago are stark. There are more opportunities to control or manage land without owning it than ever before. There are investors looking to invest in ag land. There are tremendous opportunities to divorce yourself from the commodity marketplace where capital and economies of scale rule, and to differentiate yourself and create value for your products at premiums to the commodity business. Access to capital used to be a primary competitive advantage and barrier to entry; today it is access to information and the ability to apply it that provides the most pronounced advantages. 
I'm not sure I would recommend anyone adopting the business model of the previous generations, at least without an inherited land base and an already established operation with all of the advantages that come with it. However, I think there are tremendous opportunities for young people who have the patience, the persistence and the passion for this business. Our own journey in this business has had its ups and downs, but I never have regretted it for any period of time. For all those with the passion and the vision, I not only say go for it, but I believe it is a great choice. 
You might also like:
13 new utility tractors for the ranch in 2015
Crunch the numbers before you buy those heifers
5 tips for managing feed intake in calves
What's the secret of a profitable cow? Burke Teichert shares
Seven keys to ranch profitability
Subscribe to Our Newsletters
BEEF Magazine is the source for beef production, management and market news.
You May Also Like
---