Pacific Coast labor agreement positive for beef
Pacific Coast labor agreement positive for beef
The Pacific Maritime Association and the International Longshore and Warehouse Union reached a tentative agreement to resolve the labor dispute which has hampered the flow of U.S. exports and imports through Pacific Coast ports since last May.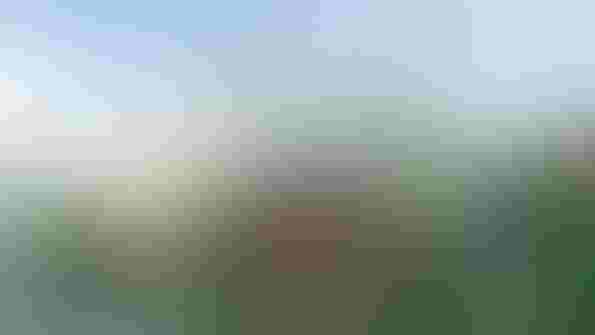 The tentative agreement this week between the Pacific Maritime Association and the International Longshore and Warehouse Union finally unshackled Pacific Coast ports from the labor dispute which had bogged down U.S. exports and imports since last May.

"Since we began to see increasing congestion in the West Coast ports several months ago, the global customer base that the U.S. meat industry has spent decades building has been put at risk by shipping delays and by the uncertainty surrounding these contract negotiations," explained Philip Seng, U.S. Meat Export Federation president and CEO. "With nearly 80% or our waterborne red meat exports utilizing West Coast ports, this situation had become very damaging not only for exporters, but also for farmers, ranchers, processors and everyone in the supply chain."
 
"As the port situation is resolved, it will help not just U.S. beef exports but also U.S. beef imports, which rely on the same infrastructure," say Steve Meyer and Len Steiner in Tuesday's Daily Livestock Report. "In 2014, West Coast ports accounted for 38.5% of beef and veal export volume (excluding variety meats). About 34% of Australian and New Zealand beef that comes to the U.S. also enters through West Coast ports."

The value of beef exports to the U.S. cattle and beef industries is magnified as beef slogs through the seasonal lull of domestic demand.

"Demand in the domestic market remains critical for the U.S. beef industry and so far the domestic demand situation does not appear very positive," Meyer and Steiner say. "Winter weather has certainly played a role, especially on foodservice demand. Foodservice data is released with a lag but our discussions with end users imply a significant slowdown in sales. One indicator of poor foodservice business is the dramatic increase in the spread between imported and domestic grinding beef. Most imported grinding beef is sold at foodservice. At this point, the spread between 90CL imported beef and 90CL domestic product is a tremendous 66 cents per pound (-23% discount for imported beef). Maybe warmer spring days will fix some of this, but for now, the lost foodservice business remains a major challenge."

BEEF Seedstock 100
Looking for a new seedstock provider? Use our BEEF Seedstock 100 listing to find the largest bull sellers in the U.S. Browse the Seedstock 100 list here.
You might also like:
Photo tour: World's largest vertically integrated cattle operation
Better weather, continued strong feeder prices on tap for 2015
How Schiefelbein Farms made room on the ranch for nine sons
9 ranch management concepts to improve your ranch
Subscribe to Our Newsletters
BEEF Magazine is the source for beef production, management and market news.
You May Also Like
---