Packers under investigation; What's the implications for us?
Packers under investigation; What's the implications for us?
What's going on with our nation's largest meatpackers? These headlines offer some insights, but what will the implications be for independent ranchers?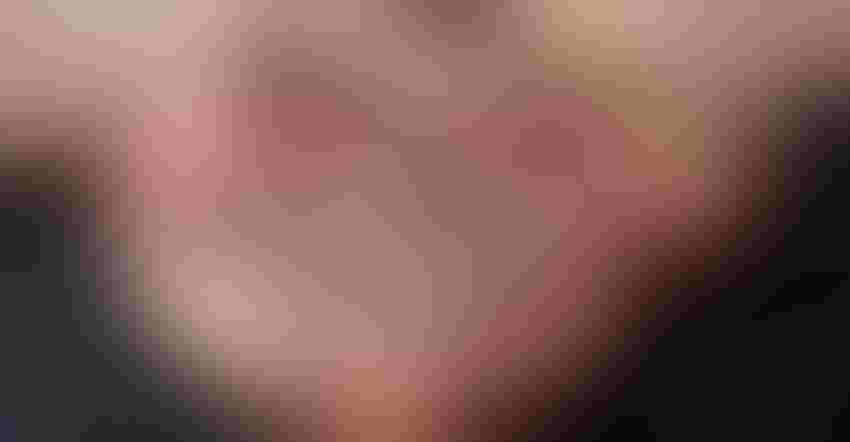 The cowboy code of ethics encourages the ranching community to live each day with courage; to take pride in your work; to always finish what you start; to do what has to be done; to be tough but fair; to keep your word; to ride for the brand; to talk less and listen more; to remember that some things aren't for sale; and to know where to draw the line.
We expect this level of integrity of ourselves and of our customers, and there's no reason that should change in the future.
For decades, some beef producers have pushed for a review of our nation's largest meatpackers and their buying and selling activities. Recent headlines have compelled me to address this topic.
Although the news media has somewhat glossed over these headlines, it's worth noting in this blog that a major shakeup appears to be happening right before our eyes. Ongoing investigations may reveal some things that some in the ranching community have long suspected of our largest beef customers.
So, what's going on with the meatpackers?
I've rounded up some recent headlines, and as President Trump's Press Secretary Kayleigh McEnany often says in her daily briefings with the media, "I hope this information sparks some curiosity." So, check out these headlines and watch as these ongoing stories unfold.1.
1. "DOJ subpoenas meatpackers" by David McLaughlin for Bloomberg
Earlier this year, President Trump called on the Department of Justice to investigate the Big 4 packers. These companies control 80% of the U.S. beef processing market.
McLaughlin writes, "The Justice Department is formally demanding information from the country's four biggest meatpackers over potential antitrust violations, according to a person familiar with the matter, deepening scrutiny of an industry that's been riled by shutdowns due to the coronavirus.
"The department's antitrust division sent civil investigative demands, which are akin to subpoenas, to the companies and is talking with state attorneys general about the probe after a group of states called for an investigation, said the person, who declined to be named because the inquiry is confidential."
2. "Pilgrim's Pride Chief Executive is accused of price fixing" by Cade Metz for the New York Times
Another story that should have been a major front-page headline, which concerns producers and consumers alike, is the news that Pilgrim Pride has been accused of price fixing. But it didn't quite get the traction it should have.
According to the New York Times, "The chief executive of one of the country's largest chicken producers was indicted on a price-fixing charge on June 3, along with three other current and former executives at companies that supply chicken to groceries and restaurants across the United States.
"Pilgrim's Pride is the country's second-largest supplier of broiler chickens, which accounts for nearly all the chicken sold in the United States. The company's customers include the wholesaler Costco and the fast-food chain, KFC. Tyson Foods is the top producer.
"Also indicted were Mikell Fries, president of Claxton Poultry Farms, and Scott Brady, a vice president. Claxton supplies chicken to Chick-fil-A."
3. JBS USA shares 2019 sustainability achievements and progress toward 2020 goals
The timing of this feel-good press release is likely not a coincidence. While JBS' Batista brothers can often be found in the news for their shady activities at home in Brazil, I guess this positive message should alleviate our concerns about the integrity of the company itself.
"Despite the uncertainties of today, our commitment to produce food sustainably at JBS USA and Pilgrim's has not changed and is more important than ever," said Kim Stackhouse, Ph.D., JBS USA sustainability director. "As a food company focused on improving lives through nutrition, we are humbled by our team's accomplishments in 2019 to responsibly provide food for families around the world, while reducing our footprint and holding ourselves to high ethical standards. As we look toward the future, we will continue to build on our progress to ensure we sustainably meet the challenges of tomorrow."
4. "Tyson representatives speak after coronavirus outbreak at packing plants" by WNYT staff
"At any point in time if we see communities spread going up or any kind of risk factors we will not hesitate to stop our line, to idle our facilities, and we have done that across a handful of our facilities," Noelle O'Mara, group president of prepared foods at Tyson Foods said.
5. "Go 100% vegan" message heads to Smithfield's boardroom
According to a PETA press release, "Smithfield has already diversified into producing Pure Farmland brand vegan sausages, burgers, and meatballs, and now that thousands of its slaughterhouse workers have contracted COVID-19, a PETA Asia representative will attend the annual meeting of Smithfield's Hong Kong–based parent company, WH Group, in Hong Kong on Tuesday to ask a shareholder question on behalf of PETA U.S. The organization purchased stock in the company last month and has offered to cover the costs of retraining employees to make vegan meats. The question that will be asked is this: "When will Smithfield switch to producing exclusively vegan meats?"
6. "Meat giving ground to plant-based substitutes" by Amelia Nierenberg for the Minneapolis Star Tribune
She writes, "Even before the coronavirus, interest in plant-based meat was rising. From late December to early January, before the virus hit, sales of plant-based meat were up 30% over the same period a year earlier, according to the Nielsen data. Meat sales increased about 1% during that same period. Now, for the first time, plant-based meats are often competitive in price with ground beef, and sometimes easier to find, as fears of meat shortages prompt bulk buying."
This is just a small sampling of headlines I've seen recently as they relate to the processing and retail side of our industry. Now, I'll offer a few brief thoughts, as I know many will be chomping at the bit to box me in with their perceptions of where I stand on these news developments.
Speaking only from my vantage point as an independent cattle producer in South Dakota, I applaud President Trump's call to investigate the packers. Because the Big Four are our highest-volume beef customers, I want our community to be able to work with companies that have integrity, that offer fair pricing and that are not colluding, price-fixing or manipulating markets in any way, shape or form. If this corruption exists, then let's unmask it and get back to doing what we do best — producing the highest-quality, greatest-tasting beef in the world.
But we must also ask ourselves, if the barn burns down, so to speak, where will we go to process the volume of beef we need to meet domestic and global demand? If this investigation does reveal corruption, will these companies receive a slap on the wrist and a hefty fine, or what will the consequences look like? If the repercussions are greater and the consequences impact production lines, how will our small, regional processors fill the huge gap and keep our industry humming?
We also have to consider the public relations side of things. Right now, our consumer is hearing from producers not to trust the packer and not to trust the beef found in Walmart and other major retail chains.
What does that do to domestic beef demand? How is the average 35-year-old mom of three supposed to feel about adding conventional ground beef to her cart? I'm wary of efforts that disparage beef right now because I think it will have a long-lasting impact of demand moving forward. That's why I continue to stick to positive beef promotions with my social media presence. More on that later this week.
This public relations problem is compounded by higher prices in the grocery store due to limited supplies and lower processing capabilities. So now our product is more expensive; it's harder to find; and the seeds of doubt have been planted in our consumers' minds about beef's safety and wholesomeness. Not to mention, COVID-19 outbreaks at packing plants have also been negative headlines we've had to deal with, and I've had consumers ask me personally, is beef still safe to buy in the store, or will it be contaminated?
Then, we need to deal with the ridiculous red tape that eliminates the pathway for producers to sell beef to people in their communities. If I don't want to do business with JBS, I shouldn't have to, and I don't.
In a competitive market, with a fair playing field, producers should have options. Unfortunately, if other options exist, the government has made it incredibly difficult to market cattle and sell beef through smaller outfits.
It should not be so difficult to move steaks and burgers across state lines, nor should there be so many regulations that limit the ability of a beef producer to sell to a consenting, paying customer in his own community. There's no reason to dictate that state-inspected meat is any less safe than that which is federally inspected, and I support any changes to alleviate the regulatory pressures in this arena.
Finally, we need to recognize who benefits the most from the division, hate and polarization of some of these political issues we are experiencing in the beef industry today. The plant-based and lab meat companies are absolutely loving this, and they are taking advantage of our industry's internal chaos, anger, outrage and division.
What can we do as an industry to unify, solidify and leverage our ability to market our beef cattle and better connect to the final product, beef?
As individuals, that's a question we might want to start asking ourselves. We are not each other's enemy here. It's time to start looking at strategies to innovate, pivot and market in unique ways to set your cattle apart in order to earn a premium for your hard work. Because frankly, if we don't like the system we are doing business in, we have two choices— tear the house down or find a new pathway to success.
Maybe the most practical solution lies somewhere in the middle, and each of these reflections deserve individual blog posts to expand upon the issues and give them my full attention.
However, in the meantime, I hope and pray to see more productive conversations online amongst my fellow cattlemen and women, instead of the anger and hostility I'm seeing back and forth from both sides of the aisle. Together, we hold great power. Divided, we could fall to activists and slick investors in the pea protein or cell-cultured patty spaces. What an absolute shame that would be.
Today, grill a juicy steak and mull over these juicy headlines. Let me know your reactions in the comments section below.
The opinions of Amanda Radke are not necessarily those of beefmagazine.com or Farm Progress.
Subscribe to Our Newsletters
BEEF Magazine is the source for beef production, management and market news.
You May Also Like
---