Padlock Ranch: Manage To Avoid A Fire Sale
Padlock Ranch: Manage To Avoid A Fire Sale
The Padlock Ranch's current overall goal is to get through the drought and wildfires and hold the cowherd together.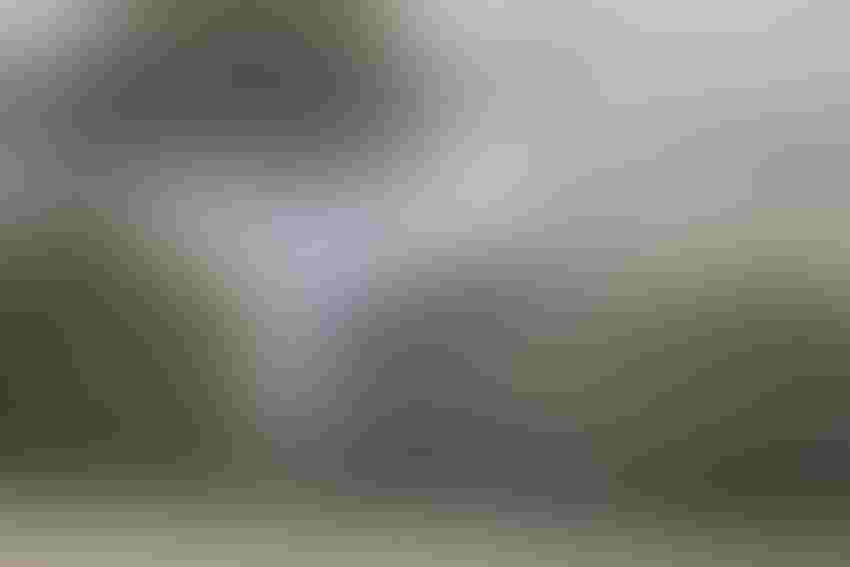 Drought, wildfires and high feed prices have forced many cattle producers across the nation to evaluate their operating systems as they struggle to survive these weather-induced lean years. Trey Patterson, chief operations officer of the Padlock Ranch, says he's among those concerned about the risks currently facing the cattle industry, but he's optimistic and sees tremendous opportunities ahead for cattle producers. The key is being prepared.
Appearing before attendees of the recent 9th Annual Cattlemen's Workshop in La Grande, OR, Patterson began by saying: "We're as dry as everyone else around us north of Sheridan, WY, but we have the ability built into our production plan to deal with this situation."
The 70-year-old Padlock Ranch sprawls across nearly 500,000 acres in Wyoming and Montana. After losing 80,000 acres of rangeland to wildfire last year, Patterson says the operation's current overall goal is to get through the drought and hold the cowherd together. "The weather threats are a very real risk, but we aren't anxious to liquidate a lot of cows."
During his presentation, Patterson outlined some of programs and steps the operation has taken to position itself against the challenges ahead, as well as for the coming opportunities.
Part of Padlock's plan involves utilizing raised replacement heifers. Patterson says the cost of producing a bred heifer has risen almost $200/head in the last five years. Padlock works to develop as many of their heifers as possible on ranchland in order to keep costs as low as possible.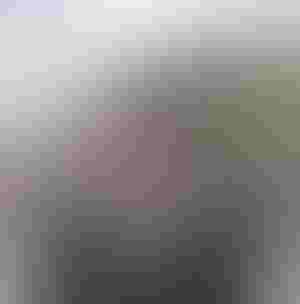 "Those costs," Patterson says, "get capitalized, the expenses come off of the income statement onto the balance sheet, and the animal is depreciated over a period of time. Although it's still a tremendous cost to the operation, buying replacements in the current market would be more expensive."
When it does finally rain, Patterson says they don't want to be in a position to have to replace cows in an economic environment where cows are expensive to purchase and calves are going to be worth quite a bit to sell. "The predictions are that there will be some profitability in the cow-calf sector; that's the other reason to try to hold on to these cows," he says.
Conversely, if rain doesn't come for another year or two, the approach will prove to be costly, but they've built some flexibility into their operating plan. The Padlock's terrain ranges from mountains with snow and pines, to sagebrush and rolling hills. The operation stresses a range-based, cow-feeding program – the goal is to not feed hay.
"We've changed our strategy in the last 10 years to where we've lowered the total number of cows we're running to accomplish a 12-month grazing season with May calving," Patterson says.
To keep the cows in shape during the winter months, they offer modest protein supplementation from January to April. And Patterson says later calving allows the cattle access to early-season feed that can help improve their condition. Of course, in dry years, Padlock may need to supplement during the fall; they also utilize crop residues.
Minimizing risk
A grasshopper invasion forced the operation to move some cows to Nebraska in 2009, and they've continued to send cattle to Nebraska corn stalks ever since. It allows them some geographic diversity in years where weather is a concern.
 "We make every attempt to extend grazing days and reduce our reliance on harvested and purchased feed," Patterson says.
About seven years ago, Padlock reseeded old hayfields into grass to run yearlings on irrigated pasture. They manage a large number of animals on this grazing program – moving them every 2-3 days.
They also try to maintain a mixture of cows and yearlings, with about 20% yearlings during the summer, including replacement heifers. However, Patterson questions whether this is enough yearlings, something they plan to evaluate in the next few years.
"Yearlings give us more flexibility to quickly respond to drought and fire situations because you can always move them to a feedlot or leased grass, or sell them," he says. Plus, they're much easier to move than cow-calf pairs, he adds.
In selecting heifers from the stockers, Patterson says he removes the obvious culls first, and then sorts off the "No. 2 heifers." These aren't the biggest or the smallest, but the middle-of-the road females. These heifers are artificially inseminated (AI) once with Agri Beef Wagyu bulls in late July; typically no cleanup bull is used. At 45 days after AI, the heifers are preg-checked by ultrasound, and the open heifers either go into Padlock's natural beef program or are sold. The 60% of heifers usually remaining go into Padlock's replacement heifer program.
Padlock's farm and background program includes about 1,000 acres of corn silage, their staple crop.
"We evaluated the farm about seven years ago and considered moving away from some of the farming to run more cattle on irrigated pasture," Patterson says. "We're a high-overhead business, which is somewhat dictated by our farm and feedlot operations. When we looked at the value of putting gain on calves with homegrown forages, however, it paid for us to continue the backgrounding program. Corn silage is a relatively cheap cost per unit of energy relative to what we can buy on the market."
They also purchase dried distillers grains, wheat midds and corn to augment forage. "Byproducts are a big part of what we do," he says. "And if we don't have enough carryover feed, we have the option of moving calves a little quicker out of the backgrounding program in order to use that feed for cows to get through winter."
They use planned, time-controlled grazing, stocking their ranch efficiently, but keeping the range in good condition by creating periods of rest to avoid overgrazing (cows don't graze a growing plant more than once), and leaving appropriate residue. They've been able to increase the carrying capacity of the ranch with this program, he reports.
"We manage for biomass at the end of the year," Patterson says. "We let the cows take the cream early, then bring them back later to get the rest of the feed. It also helps to avoid overgrazing sensitive riparian areas."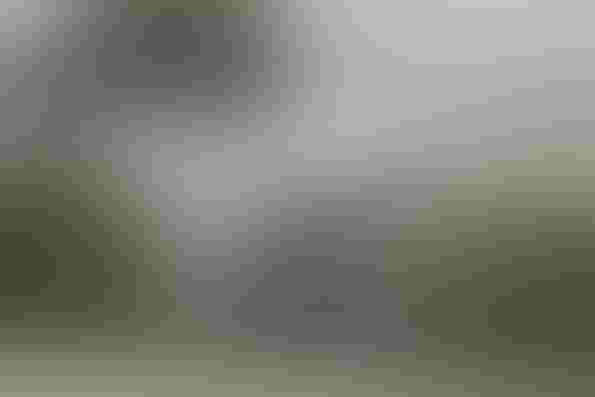 A scene from Padlock Ranch when they quickly moved cattle out of the path of wildfire.
Marketing in a volatile environment
Patterson says marketing in today's volatile environment is challenging, and the capital required is dangerous. So, they work to develop established customers, and participate in a variety of programs. Among those are Country Natural Beef and Agri Beef. 
The ranch also works to upgrade the value of cull cows and maintain established buyers for them, too. If feed resources are sufficient, they'll keep and add value to cull cows; if not, they'll let someone else take them sooner. "We also look at the value of selling a cull cow compared to the cost of putting a new heifer into the herd," Patterson says.
Enjoy what you are reading? Subscribe to Cow-Calf Weekly for even more industry news straight to your inbox.
During last year's drought, Padlock began to wean calves at 280 lbs. beginning in August, and put them on starter feed to extend the grazing period for cows. By the first of January, the calves weighed 600 lbs. Patterson says it was more efficient to feed the calves early and let the cows graze longer than feeding the pairs. Plus, it helped cows to maintain their condition.
After they sold the obvious cull cows, the cows that bred late and will calve in June (about 8.5%) were sorted off. If it's dry again this year, those will be the first to go if cow liquidation is required. Even with that, they plan to market calves earlier than they have before, he says.
"We're diversifying – getting out of that comfort zone a little bit," Patterson says. "If we liquidate some cows, we'll do it carefully. It's not going to be a fire sale; it's going to be part of the plan."
Debby Schoeningh is a freelance writer based in North Powder, OR.
You might also like:
Ranchers Sing The Praises Of Mob Grazing of Cattle
Diagnosing & Treating Hoof Cracks In Cattle
60+ Stunning Photos That Showcase Ranch Work Ethics
Subscribe to Our Newsletters
BEEF Magazine is the source for beef production, management and market news.
You May Also Like
---