Price spreads likely to widen
Price spreads likely to widen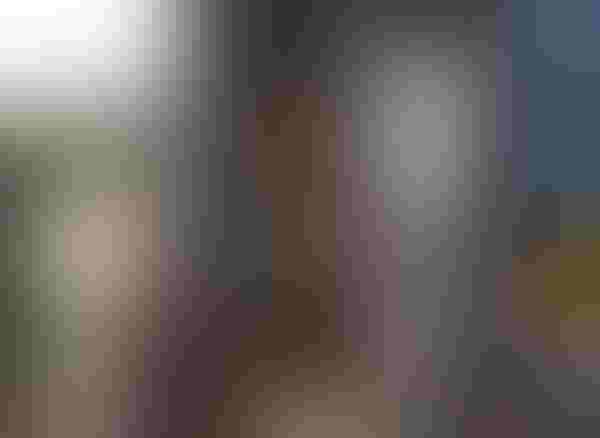 "We're living in a world of fear where everyone is scared to sell or to buy," says Dave Nichols of Nichols Farms at Bridgewater, Iowa.
This was about the middle of December, when cash and futures prices for cattle, and producer attitudes, were droopier than Eeyore in a downpour.
Nichols' annual calf sale — a commercial feeder calf sale for his bull customers — was a couple of weeks earlier. Cattle sold about par with the previous year: about $150 per cwt average for 9-weights and about $170 for 6-weights.
Yes, these are reputation calves of known genetics, history and management. And that's the point.
No matter the particular market, the top calves — those that pose buyers the least risk, the most market opportunity and usually a combination of the two — typically sell at the top of the market. Calves that offer the greatest risk and least opportunity sell at the bottom. It's a matter of how high the price ceiling is and the distance to the floor.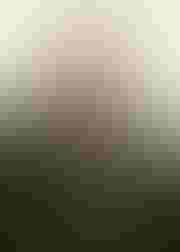 Dave Nichols
Even at historically high prices, there was a sizable gap in prices being paid for same-sex cattle of similar weight, class and condition. Now that prices are trending lower, logic suggests the gap will grow wider, rewarding and penalizing both ends of the price spectrum to a greater degree.
"If you thought the gap between the haves and have-nots was getting wide before, just wait until we go through this next part of the cattle cycle," says Don Schiefelbein of Schiefelbein Farms at Kimball, Minn.
Along with known genetics from known producers, the calves that qualified for Nichols' calf sale also qualified for the state's Green Tag program. That means as a minimum, calves were dehorned, castrated, vaccinated and received parasite control according to program protocol. Veterinarians verify the management, and issue official program certificates that accompany the cattle.
Like Nichols, the Schiefelbeins are leading seedstock producers who are also well-versed in how their genetics perform in commercial pastures and feedlots, as well as on the packinghouse rail.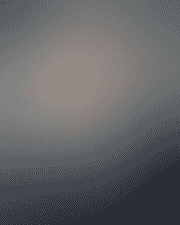 Don Schiefelbein
Aside from increasing cattle numbers that are enabling calf buyers to get choosier again, Schiefelbein says, "The tools we have available today allow rapid economic gains for us and our customers. Genetics and the offspring of those genetics can be worth substantially more today because of the value that has been bred into them."
That may be one reason Schiefelbein hasn't seen his customers alter their expansion plans as markets headed south.
"The cattle are still making them money. Their decision to expand has been validated by the market," Schiefelbein says. "I still think people need to be excited about the current market. It allows for profitability, and I think the price correction means these good times can last longer than we expected."
Nichols is the most recent inductee into the storied Saddle and Sirloin Gallery in Louisville, Ky. If you're unfamiliar with it, selection is as singular an honor as the neighborhood is august. We're talking folks who are and were key to shaping various aspects of what we often take for granted as the modern beef cattle business.
Nichols fed his first steer when he was 9 years old. That's about six decades ago.
"Now is not the time to be scared to buy or to sell," Nichols says. "There has only been one year that feeder calves were higher-priced than today, and that was in 2014. One thing that hasn't changed in my 66 years in the cattle business is that they all sell weight times the money."
One thing that does continue to evolve is how much a particular pound is worth to a buyer.
You might also like:
Wendy's addresses antibiotic use in beef production
9 new pickups for the ranch in 2016
3 steps for preparing for farm economy downturn
Is production efficiency the answer to falling cattle prices?
What's ahead for the beef industry in 2016? 10 megatrends to watch
15 best winter on the ranch photos
Calving Checklist: Everything you need to know & have before calving
Subscribe to Our Newsletters
BEEF Magazine is the source for beef production, management and market news.
You May Also Like
---