Price strength uncertain, but is optimism bubbling?
Price strength uncertain, but is optimism bubbling?
Could the cattle markets be regaining their footing?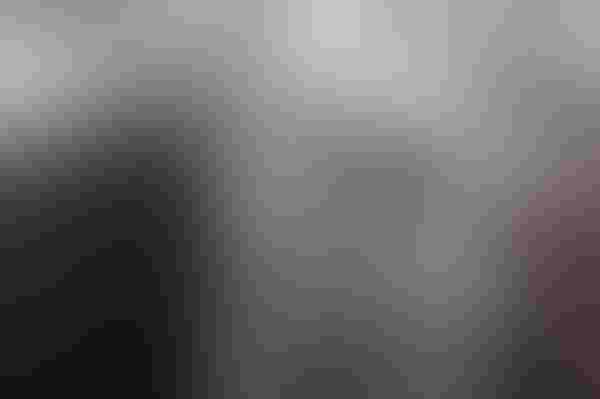 Get past the summer slump in fed cattle prices, and there are reasons to believe calf and feeder cattle prices could find more footing.
At the beginning of July, the Livestock Marketing Information Center (LMIC) forecast third-quarter calf prices (Southern Plains, 500 to 600 pounds) at $153 to $156 per cwt, and fourth-quarter prices at $158 to $162 per cwt.
LMIC projected feeder steer prices (Southern Plains, 700 to 800 pounds) at $123 to $126 per cwt for the third quarter, and $132 to $137 per cwt for the fourth quarter.
"It depends on feed costs, and how the feedlot sector is managing, including available hedging opportunities at the time," says Katelyn McCullock, LMIC director. She adds that it also depends on cattle feeders' flexibility to spread cattle out over more time.
"If the industry can sustain strong cattle harvesting volumes, continue to work through backlogged cattle supplies, limit regulatory changes that alter production costs, and experience stable or improving domestic and foreign beef demand, then I believe these price projections may hold and could even improve," says Glynn Tonsor, agricultural economist at Kansas State University.
Uncertainty in place
Of course, there is uncertainty, with the backlog of fed cattle and demand issues that Tonsor mentions.
The first week of July, Derrell Peel, Extension livestock marketing specialist at Oklahoma State University, pegged the backlog at 750,000 to 800,000 head. At the time, federally inspected cattle slaughter had reached prepandemic levels for a few weeks.
Assuming a sustained slaughter pace on par with the previous year, Peel notes the significant reduction in feedlot placements during March and April should offer an opportunity to clear the backlog in September and October.
"The first half of this year was largely a supply story," McCullock says. "The second half will be much more of a demand story."
Notwithstanding any more coronavirus wrenches thrown at packing capacity, slaughter pace will depend on consumer beef demand. That will likely be swayed by the depth and length of economic recession.
"Domestic beef demand had year-over-year gains from September 2019 through March 2020, indicating we entered the pandemic period in a strong position," Tonsor says.
"In April, domestic demand slipped 17% from 2019 levels, signaling a pullback consistent with what occurred in 2008 early in the Great Recession. Over the 2008-09 period, in 21 of 24 months, domestic beef demand fell from prior-year levels."
As for international beef demand, year-over-year U.S. beef exports plunged 30.9% in May, according to data released by USDA and compiled by the U.S. Meat Export Federation (USMEF).
However, Dan Halstrom, USMEF president and CEO, explains the rebound in domestic beef and pork production should help exports regain momentum in the second half of this year.
Demand likely to be down
"The supply side is factored into Live Cattle futures, but I'm not sure the demand side is because of the wide range of possibilities," Peel explains. "I think we're going to find out going forward that demand is weaker than we thought. There are a lot of reasons to be concerned from a macro standpoint."
Peel shared this observation from the Organization for Economic Cooperation and Development:
"The global economy is now experiencing the deepest recession since the Great Depression in the 1930s, with GDP declines of more than 20% and a surge in unemployment in many countries.
"Even in countries where containment measures have been relatively light, early data are already making clear that the economic and social costs of the pandemic will be large.
"Growth prospects depend on many factors, including how COVID-19 evolves, the duration of any shutdowns, the impact on activity and the implementation of fiscal and monetary policy support. Uncertainty will likely prevail for an extended period."
Subscribe to Our Newsletters
BEEF Magazine is the source for beef production, management and market news.
You May Also Like
---