Prices Peak – Feedlot Pressure Looms
Prices Peak – Feedlot Pressure Looms
Though feeder and stocker cattle sold $1-$3 higher last week – the full advance on early-week auctions – the folks at the Agricultural Marketing Service (AMS) say feeder prices peaked late the previous week.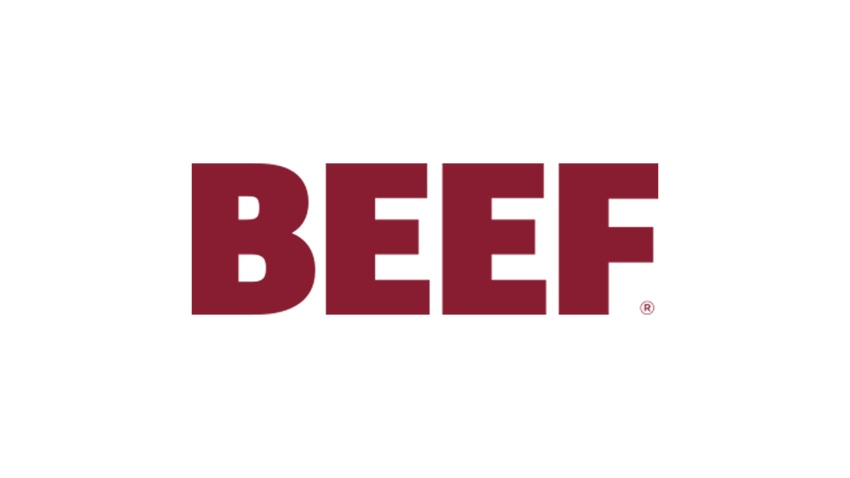 Though feeder and stocker cattle sold $1-$3 higher last week – the full advance on early-week auctions – the folks at the Agricultural Marketing Service (AMS) say feeder prices peaked late the previous week.

"Feeder supplies have been light through the summer, but feedyard inventories will soon swell with new arrivals of previously contracted cattle just as auction receipts increase," AMS analysts explained Friday. "Overall, the cattle industry cannot overcome tight supplies for years to come, but this fact has been well understood for quite some time and in the short term there are few variables left to push feeder prices much higher."

In addition to growing feedlot inventory in coming weeks, profitability in that sector is less than awe-inspiring.

"While July placements were still 1-2% higher than what the trade expected prior to the report's release (Cattle on Feed), it did confirm that the sharp increase in placements during May and June slowed last month," says Darrell Mark, University of Nebraska ag economist, in last week's In the Cattle Markets newsletter. "Part of this percentage decline in placements relative to a year ago is a function of summer 2009 placements. Last year, May and June placements were down sharply and July placements were above the five-year average. Thus, larger placements this May and June and smaller July placements would be expected just for average placements."

According the most recent "Cattle on Feed Report," July placements were right at 6% below last year (5.9% lower) but many pre-report estimates looked for a decline of 7%-8%. Aug. 1 cattle on feed were 2.4% higher than last year, while pre-report estimates generally called for 2%. July marketing was 1.7% lower than last year; pre-report estimates called for closer to 100% of the previous year.

"Feedlot profitability and grass conditions have also driven this summer's placement pattern. Good feedlot returns following the rally in fed-cattle prices in April encouraged higher placements in May and June," Mark explains. "Higher corn prices, strong feeder-cattle prices, and the seasonal drop in fed-cattle prices contributed to July placements forecasting breakeven or even negative margins. Additionally, very good pasture and range conditions are allowing stockers to remain on grass longer this year, and thus weren't placed on feed in July."

Looking ahead, the latest outlook from the USDA Economic Research Service's "Livestock, Dairy and Poultry Outlook," says: "Currently forecast corn and soybean prices – combined with feeder-cattle prices near historical highs – will result in fed-cattle breakeven prices above current levels. Fed-cattle prices at or above these levels could be difficult to achieve in the face of competition from cheaper poultry and a slow-paced economic recovery through the remainder of 2010, although lower pork supplies would provide positive price support. Small or negative cattle-feeding margins would result in some negative pressure on feeder-cattle prices, adding to existing reluctance among cow-calf producers to expand cow herds."

"The real question is how well cattle growers can stretch this fall's calf numbers to maintain lofty price levels without throwing the market into a roller-coaster," say AMS analysts. "Some backgrounders are already trying to secure lightweight calves under 450 lbs. to carry through the winter so they'll have rugged short yearling stockers ready for next spring, when availability will certainly be tight and prices are expected to be high.

Supplies of 500- to 700-lb. calves typically outweigh demand from mid-September through mid-November, but buyers and sellers can creatively work their way through this seasonal glut and maintain an atmosphere where every cattleman can be profitable."

Read the report at www.lmic.info/.

The summary below reflects the week ended Aug. 27 for Medium and Large 1 – 500- to 550-lb., 600- to 650-lb. (calves), and 700- to 750-lb. feeder heifers and steers (unless otherwise noted). The list is arranged in descending order by auction volume and represents sales reported in the weekly USDA National Feeder and Stocker Cattle Summary:



* Plus #2
** None reported of the same quality at this weight or near weight
(***) Steers and bulls
(?) As reported, but questionable
NDNo Description
1500-600 lbs.
2550-600 lbs.
3600-700 lbs.
4650-700 lbs.
5700-800 lbs.
6750-800 lbs.
7800-850 lbs.
8850-900 lbs.

Subscribe to Our Newsletters
BEEF Magazine is the source for beef production, management and market news.
You May Also Like
---