Prime Time Gala raises money to fight hunger; PLUS: 15+ photos from the event
Prime Time Gala raises money to fight hunger; PLUS: 15+ photos from the event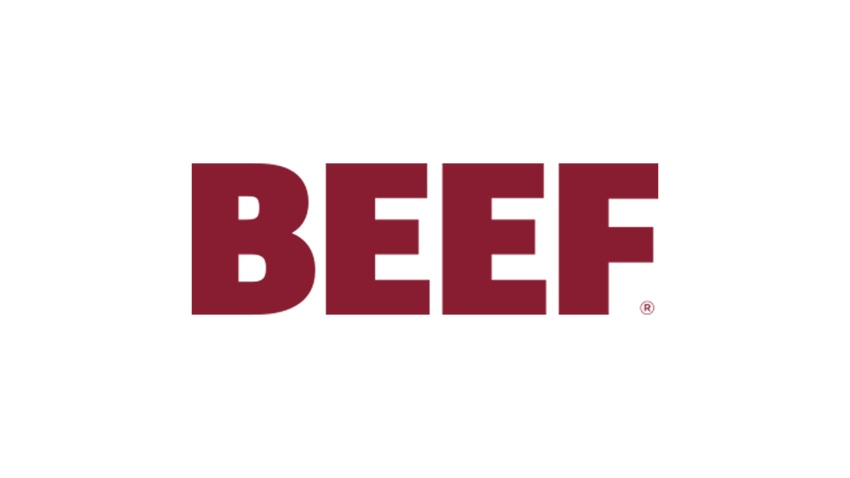 Over the weekend, I joined more than 3,600 cattle men and women, beef lovers and country music fans at the 2015 South Dakota Prime Time Gala in Sioux Falls, S.D. The event featured an upscale steak supper, auction, speaker, country music concert featuring Billy Currington and Tyler Farr, and an after party that brought beef producers together for an elegant evening out while raising money for a good cause.
The Prime Time Gala is a fundraiser of the South Dakota Cattlemen's Foundation and aims to raise money to support Feed South Dakota, particularly in purchasing beef to offer hungry families the protein they need to have a healthy, balanced diet.
Learn more about the goals of the Prime Time Gala here.
This was the second year of the Prime Time Gala, and I attended on behalf of BEEF, which was a sponsor of the event. This year's event raised an impressive $173,000 for Feeding South Dakota, which will buy more than 100,000 lbs. of beef for families in need. 
SD Prime Time Gala raises $173,000 to buy beef for Feeding South Dakota, Photo courtesy of SD Prime Time Gala
There is plenty of buzz on social media about this event. If you're interested, check out the hashtags #SDPrimeTimeGala and #Cowboys4Hunger to see what attendees had to say about the event.
Plus, you can view a gallery of 15+ photos from the event here. 
It was such an honor to attend the Prime Time Gala. What a great opportunity to network with other cattle industry professionals, raise money to fight hunger, and enjoy a relaxing evening of good food, great people and awesome music.
The Prime Time Gala is truly one of those advocacy efforts that hits the mark just right. It brings together beef producers to raise awareness about an important issue while also inviting the general public to participate in the fight to end hunger by purchasing tickets to the concert — all of the proceeds of which went to Feeding South Dakota. It's truly a win-win in my book, and I congratulate the South Dakota Cattlemen's Foundation on a successful evening.
What a lot of folks don't realize is even in America — the land of abundant and affordable food — there are so many who struggle to put food on the table.
Here are 10 facts about hunger in the U.S. from DoSomething.org that are worth sharing. 
1. The USDA defines "food insecurity" as the lack of access, at times, to enough food for all household members. In 2011, households with children reported a significantly higher food insecurity rate than households without children: 20.6% vs. 12.2%.
2. Food insecurity exists in every county in America. In 2013, 17.5 million households were food insecure. More and more people are relying on food banks and pantries. You can help your local food bank by collecting food outside your local supermarket.
3. 49 million Americans struggle to put food on the table.
4. In the U.S., hunger isn't caused by a lack of food, but rather the continued prevalence of poverty.
5. More than 1 in 5 children are at risk of hunger. Among African-Americans and Latinos, it's 1 in 3.
6. Over 20 million children receive free or reduced-price lunch each school day. Less than half of them get breakfast, and only 10% have access to summer meal sites.
7. For every 100 school lunch programs, there are only 87 breakfast sites and just 36 summer food programs.
8. 1 in 7 people are enrolled in Supplemental Nutrition Assistance Program (SNAP). Nearly half of them are children.
9. 40% of food is thrown out in the U.S. every year, or about $165 billion worth. All of this uneaten food could feed 25 million Americans.
10. These 8 states have statistically higher food insecurity rates than the U.S. national average (14.6%): Arkansas (21.2%), Mississippi (21.1%), Texas (18.0%), Tennessee (17.4%), North Carolina (17.3%), Missouri (16.9%), Georgia (16.6%), Ohio (16.0%).
To raise awareness of this issue, please pass this blog along on social media today using the hashtags #Cowboys4Hunger and consider donating some protein to your local food bank.
The opinions of Amanda Radke are not necessarily those of beefmagazine.com or Penton Agriculture.
You might also like:
60 stunning photos that showcase ranch work ethics
Picture perfect summer grazing scenes from readers
7 U.S. cattle operations honored for stewardship efforts
How to prevent foot rot in cattle
What's the least expensive way to breed cows? It might not be what you think
Subscribe to Our Newsletters
BEEF Magazine is the source for beef production, management and market news.
You May Also Like
---