Profiles In Stewardship
Profiles In Stewardship
Seven cattle operations, regional honorees of the 2009 Environmental Stewardship Award (ESA), will vie for the 19th national honor to be announced late this month during the National Cattle Industry Convention in San Antonio, TX. Honoring producers who have demonstrated leadership on environmental issues, the ESA is presented annually by the National Cattlemen's Beef Association and the National Cattlemen's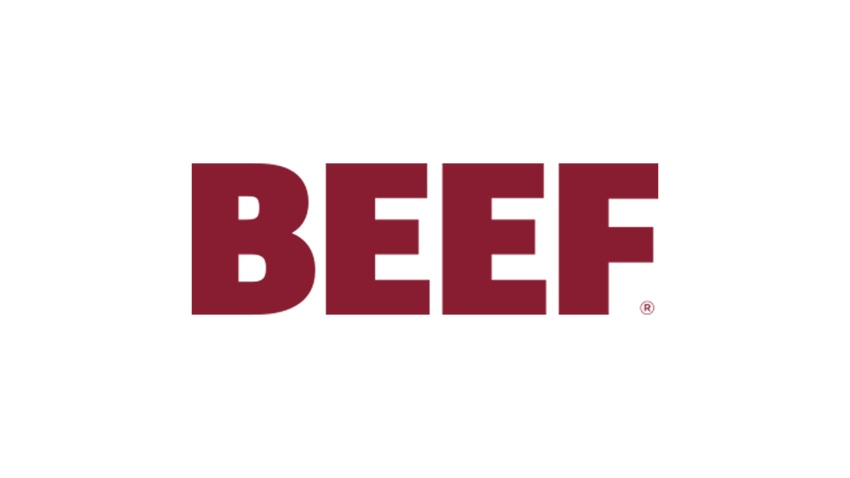 Seven cattle operations, regional honorees of the 2009 Environmental Stewardship Award (ESA), will vie for the 19th national honor to be announced late this month during the National Cattle Industry Convention in San Antonio, TX.
Honoring producers who have demonstrated leadership on environmental issues, the ESA is presented annually by the National Cattlemen's Beef Association and the National Cattlemen's Foundation, and sponsored by Dow AgroSciences and USDA's National Resources Conservation Service. Nominations for the 2010 awards are now open. For more information, visit www.environmentalstewardship.org.
Here are this year's honorees.
Region I
Young's Cattle Co., Belmont, OH
Young's Cattle Co., Belmont, OH, is an Angus-based cow-calf and cattle backgrounding operation.
Rick Young grew up working in his family's Moundsville Livestock Auction yard. The family purchased a herd of 35 cows and Rick began to buy, sell and broker cattle. After marrying his wife Jayne, Rick continued working off the farm while Jayne was the main herdsman and homemaker. Realizing their true passion for the beef industry, they traded their first home for Rick's parents' home farm, where they ran a small herd and rented approximately 1,500 acres to run stocker cattle.
In 1995 they sold their home farm in West Virginia, bought 283 acres and leased an additional 2,500. Today, they maintain 400 cow-calf pairs and turn 5,000 head of stocker cattle annually on their 3,283 acres of reclaimed strip-mined soil.
To protect and improve the land, the Youngs:
Region II
Greenview Farms, Screven, GA
Installed 20,000 fence posts and 628,000 ft. of high-tensile fence to divide the fields into 57 paddocks on which cattle are rotated weekly.
Developed 16 heavy-use pads for feeding during potential erosion periods to eliminate soil loss.

Developed 14 springs using recycled tire tanks and installed 15,000 ft. of pressurized waterlines to provide clean water to each paddock.

Fenced cattle out of 16 ponds and streams and installed four stream crossings to minimize erosion.

Fenced cattle from heavily wooded areas to protect forests and wildlife areas.

Region III

Eckenfels Farm, Sainte Genevieve, MO

Developed nutrient management permits submitted to the U.S. Environmental Protection Agency for biosolids application approval.

Provided habitat for Canadian geese, ducks, white-tail deer, and wild turkeys through such practices as delayed clipping and rotational grazing.
Greenview Farms Inc., Screven, GA, is a 2,800-acre family cattle business that also produces hay and row crops.
Jonathan (Jonny) Harris and his wife Toni are fifth-generation farmers, and are assisted by their son Paul. The Harris family first began farming in 1860 in Wayne County; today, the family operates on 2,800 acres of land divided between pastures, cultivated land and timber.
Region IV
Stoney Point AgriCorp Inc., Melissa, TX
Greenview Farms is a family-run operation that consists of 1,000 head of Hereford and Braford cattle. In addition to livestock, the family raises hay, haylage, cotton, corn, peanuts, pecans, soybeans, vegetables, annual forages and timber.
To protect and improve the land, the Harrises:
Practiced crop rotation followed by plantings of nitrogen-building legumes such as lupine and runner peanuts.

As participants in USDA's Environmental Quality Incentives Program, the Harrises built a manure storage facility and heavy-use area protection. They also fenced wetlands, developed wells for livestock water, and implemented pasture and hay planting to prevent erosion. The family also practices conservation tillage and utilizes thinning and prescribed burning of pine stands to promote forest health and improve wildlife habitat.

Region V

Pape Ranches, Daniel, WY

Implemented prescribed burning through the Southern Pine Beetle Initiative and funding for preparation of a Forest Stewardship Plan through the Forest Stewardship Program.

Planted field borders and riparian zones with trees and grass to reduce soil erosion.

Planted longleaf pine, part of a declining ecosystem that is often associated with many endangered plant and animal species.
Next Page: Region VI Leavitt Lake Ranches, Vina, CA
Region III
Eckenfels Farm, Sainte Genevieve, MO
The Eckenfels Farm, Sainte Genevieve, MO, includes herds of Angus, Hereford and Simmental cattle in two different locations.
Located 60 miles south of St. Louis, the family farm has been in operation since 1851. Owned by Bob Eckenfels and his family, the farm consists of 330 acres of owned land and 100 acres of leased land. Corn, wheat, soybeans, hay, straw, firewood and 100 head of Angus cross cattle make Eckenfels Farm a diversified operation. The operation also markets corn-fed and grass-fed finished beef directly to the consumer.
In addition to no-till cropping, which has increased returns and minimized erosion, and rotational grazing made possible by cross fencing, the Eckenfels:
Installed ponds, fencing and watering systems through the state cost-share program. Ponds have been fenced off to protect riparian areas.

Implemented an intensive grazing system to promote nutrient management and improve crop residue.

Planted warm-season grasses into the grazing system.

Installed giant cane on their stream buffer to create wildlife habitat and control erosion.

Were the first producers in their region of the state to install a dry hydrant in one of their ponds. Since then, 48 fellow landowners have followed their lead.

Coordinated a pasture tour for the Heartland Forage Council.

Were instrumental in developing Sainte Genevieve County Conservation Field Day and hosted the event in its inaugural year.
Region IV
Stoney Point AgriCorp Inc., Melissa, TX
Stoney Point AgriCorp of Melissa, TX, raises Holstein calves to be sent to finishing yards for further feeding and heifers for the dairy industry.
Stoney Point AgriCorp Inc. is a family-owned corporation with diversified companies involved in cattle feeding, dairy heifer growing, by-product utilization, innovative feed processing, environmental waste management, turf-grass farming and composting. Owned and operated by Mark Quinn and family, as well as financial partner Clark Willingham, the operation takes a "whole-farm" sustainable approach.
The family of companies includes Stoney Point Melissa Feedyard, Lazbuddie Feeders, Owl Livestock, Lazbuddie Calf Ranch and Roswell Calf Ranch. The company also possesses a turf-grass operation and composting in Melissa, and a reclaimed milk processing plant in Dallas. To date, Stoney Point has produced over 600,000 calves.
To protect and improve the land, the corporation:
Formed Alternative Feeds in 1999 to actively research and develop sources of "alternative" feeds to be utilized in feeder cattle rations and in calf ranches to replace more traditional commodities. Alternative Feeds is responsible for the utilization of "waste" from the food industry that would have gone into landfills.

Developed runoff lagoons around the feedyard that provide habitat for a number of waterfowl species.

Partnered with a turf-grass company to use nutrient-rich water from its retention ponds to irrigate 35 acres of turfgrass. A portion of the nutrient-rich manure is also used to improve top soil.

Uses manure in a joint venture with Hope Agri-Products to compost and bag organic matter for sale in many retail stores.

Implemented grass filter strips to reduce sediment runoff.
Next Page: Region V: Pape Ranches, Daniel, WY
Region V
Pape Ranches, Daniel, WY
Pape Ranches of Daniel, WY, consists of more than 10,000 acres of rangeland and irrigated hay land with Hereford Angus crossbred cattle.
Pape Ranches is family owned and operated by Norman and Barbara Pape, along with sons Fred and David. Established in 1917 by Norman's father Lester, the ranch began as a 160-acre, 800-sheep operation. Today, the family typically runs 1,000 mother cows on 10,475 acres of private rangeland and irrigated grassland, along with federal and state grazing allotments.
Pape Ranches centers on five ideals: keep the ranch as a working cattle ranch, provide a place for family to live and work, preserve open spaces, continue to provide resources for the wildlife, and provide public access so that everyone can enjoy the beauty of our country.
Pape Ranches has:
Leased additional private ground to raise more hay and rest some pastures for wildlife and conservation.

Striven to optimize wildlife populations of moose, elk, pronghorn, deer, waterfowl, sage grouse and others.

Provided wildlife viewing and hunting opportunities for the less fortunate, including elderly and handicapped visitors.

Applied tebuthiron for brush management with the assistance of Wyoming Game and Fish to address grazing and sage grouse migration and habitat needs.

Proactively monitored feed sources to enable adjustment for grazing periods and density.

Installed cross-section fencing of large pastures that provide improved grasslands.

Installed wildlife-friendly fencing all along a major highway.

Fabricated a water-control structure that allows further control over application of water and timing of water, provides waterfowl habitat and provides a winter source of water that doesn't freeze.
Region VI
Leavitt Lake Ranches, Vina, CA
Leavitt Lake Ranches of Vina and Susanville, CA, is a certified organic, grass-fed, cow-calf and yearling ranch on 39,000 acres near the Sierra Nevada Mountains.
Owned and operated by Darrell Wood, wife Callie, son Ramsey and daughter Dallice, the operation has family ranching ties dating back to the 1860s. When Darrell and Callie wed in 1981, they were working in agriculture but didn't own any cattle or land. With a goal to acquire ranches that had been owned by Darrell's family, they began buying cattle, leasing property and gradually buying the former family property.
Today, between the winter range annual grasslands of the Vina Plains and the summer range on high-elevation meadows of Lassen County, they operate on a total of 39,000 deeded, leased and public lands and run 600 mother cows and 400 yearlings and farm 600 acres of alfalfa and 900 acres of irrigated pasture. The cattle herd is made up of spring- and fall-calving herds of registered and commercial Angus cattle.
The Wood family has:
Developed a restoration plan for the Vina Plains vernal pools project, home to several threatened, endangered or at-risk plant and animal species.

Provided habitat for wildlife that includes waterfowl, mule deer, pronghorn antelope, aquatic species, upland game birds and sage grouse.

Improved irrigation systems, constructed cross-fencing, installed livestock water developments, conducted seeding, decreased stream-bank erosion and implemented an overall prescribed grazing plan.

Improved riparian conditions along Pete's Creek and restored the hydrology of the surrounding meadow to increase sage grouse habitat.

Participated in the Nutritional Balance Analyzer program, a pilot program that tracks forage quality on rangelands through livestock fecal analysis.

Fenced off riparian areas to improve habitat conditions for wild salmon that utilize Deer Creek for spawning.

Completed conservation and grazing plans on all the lands associated with Leavitt Lake Ranches.
Next Page: Region VII: Daybreak Ranch, Highmore, SD
Region VII
Daybreak Ranch, Highmore, SD
Daybreak Ranch of Highmore, SD, is a commercial cow-calf operation that practices no-till production of corn, sunflowers, oats and wheat.
Managed by Jim and Carol Faulstich and their daughter and son-in-law Jacquie and Adam Roth, the operation consists of 350 cow-calf pairs utilizing 5,027 acres, in addition to no-till farming of corn, sunflowers, oats and wheat. It also includes commercial hunting and custom grazing of yearling heifers.
Since purchasing the operation in 1973, the family's focus has been on improving water quality, increasing biodiversity of the range, and controlling erosion and developing wildlife habitat by establishing farmstead shelterbelts and field windbreaks. To protect and improve the land, the ranchers:
Established more than 60 acres of food plots for wildlife that are left standing over winter to provide cover.

Operate under proper Beef Quality Assurance certification.

Practice dormant-season grazing of native grasses, cover crops and crop aftermath to reduce supplemental feeding, saving both time and money.

Rotate the calving pastures to reduce herd health problems by eliminating disease cycles.

Developed multiple water sources to improve grazing distribution.

Established native warm-season grasses on marginal farmland to complement existing grass forage resources.

Prevented erosion through rock crossings on creeks and no-till rotational farming.

Manage wetlands for wildlife and for additional forage during extremely dry periods.

Use blended fuels, such as soy- derived biodiesel and ethanol.

Planted thousands of trees in farmstead shelterbelts and field windbreaks to provide wildlife habitat.
Subscribe to Our Newsletters
BEEF Magazine is the source for beef production, management and market news.
You May Also Like
---