R-CALF continues court battles to change the course of the beef business
R-CALF continues court battles to change the course of the beef business
In spite of recent losses in its efforts to litigate changes to the beef business, R-CALF continues to use the court system to get its way.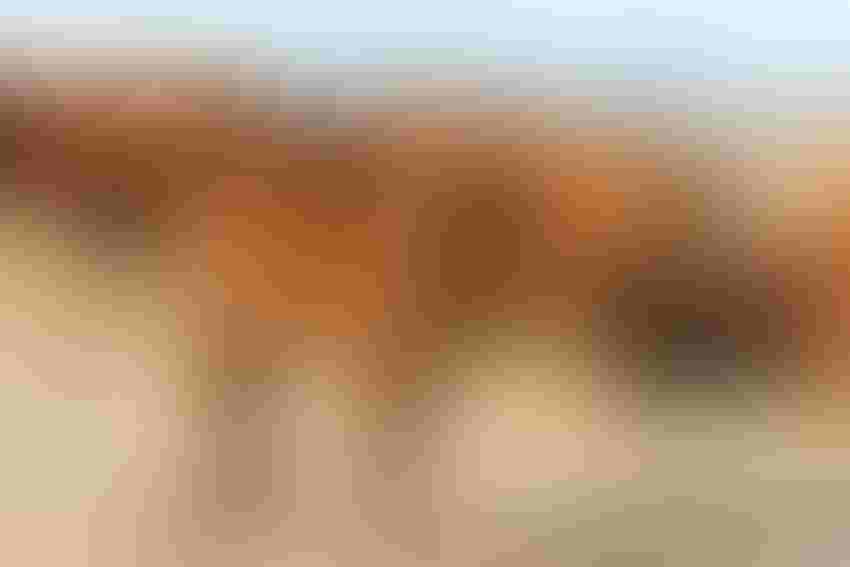 There have been a decision and two filings in R-CALF's busy litigation department in recent days.
One was likely considered a win for the industry, one a further attack on the Beef Checkoff and the other a motion by activists harassing the industry.
In 2019, R-CALF and its Park Avenue, New York legal partners sued the big four U.S. meatpackers, alleging conspiracy to fix and suppress fed cattle prices, violating antitrust laws. A Minnesota judge's opinion released Sept. 29 said that "Because Plaintiffs have not pleaded their direct evidence with sufficient detail and because they have not pleaded parallel conduct sufficient to support an inference of a price-fixing conspiracy," he was dismissing the case.  Several other cases had been consolidated with the R-CALF case and were included in the dismissal.
When we wrote about examining this Complaint in detail in 2019, we sarcastically ended our "analysis" with this quip, "Gee, what an airtight case."
The Minnesota District Court judge who dismissed the case didn't put it that way. But he did refer to "little evidence" regarding a meatpacker conspiracy to manipulate fed cattle prices and the Complaint's resorting to "group pleading" about how the market reacted.
A big allegation by R-CALF was that the packers had conspired to cut slaughter numbers so that they could cut costs, drive cattle prices down and make more money. How the packers were to cover fixed costs with less revenue and still make money wasn't addressed. We've mentioned before that R-CALF CEO Bill Bullard is a master at cherry-picking data and dates to try to prove a point. The judge picked up on that, too.
His opinion notes that the most specific allegations all relate to a single year, 2015, when the major packers reduced slaughter volume. He added that the case said little about the ensuing years when volume increased.
Of course, we know prices were up through 2014 and part of 2015 largely because cattle supplies had dropped.
The judge's opinion also indicated confidential witnesses cited in the suit were not credible because of a lack of detail, lack of proof of their allegations and even information on what companies they worked for.  In addition, the two witnesses alleged two different types of collusion, weakening the case.
The opinion also noted that cash sales of fed cattle had decreased and alternative marketing agreements (AMAs) had increased in recent years. Specifically, the Complaint compared the record prices of 2014 and alleged the drop in prices in 2015 was due to the packers colluding to reduce slaughter, buy fewer cash cattle, coordinate their procurement, buy more imported cattle and curtail processing or close plants.
The court noted that given all the factors presented in the case, despite allegations of collusion, there was a "natural explanation" for the packers reacting to the markets, the cattle supply and the nature of packing house operations for "parallel conduct."
Then there's the checkoff
In another legal move, another R-CALF legal partner filed a request with the District Court in Montana, asking for America's ranchers and taxpayers to help them pay their legal bills in suing to stop the national Beef Checkoff.
The technique is often used by environmental, endangered species and animal welfare activist groups to get their legal bills reimbursed by the federal government. The groups can apply for and receive reimbursement under the Equal Access to Justice Act (EAJA). R-CALF's legal partners in that case, Public Justice, might have practiced those maneuvers doing cases for PETA and the Animal Legal Defense Fund.
Wyoming attorney Karen Budd-Falen said in a presentation to the 2017 Range Rights and Resources Symposium that the federal government settles the vast majority of the attorneys' fee cases like this.
Budd-Falen is an attorney from a Wyoming ranching family who has done much to expose this scheme in recent years. She noted that between 2001 and 2011, 3,300 cases were filed by just 12 environmental special interest groups, collecting $37 million in attorney's fees from $500-750 per hour (Idaho Statesman).
Budd-Falen is now deputy solicitor for Parks and Wildlife in the Department of the Interior.
Public Justice has petitioned the court to get R-CALF over $150,000 in legal costs paid for by the cattlemen and taxpayers of the U.S., for suing USDA to try to end all commodity checkoffs, beef in particular.
More outrageously, the group suing the government does not even have to win their case or wait for the suit to be finally resolved. They only have to win part of the case and they can get payment in interim stages before appeals are even completed.
In this instance, R-CALF lost the case and is appealing to the Ninth Circuit Court of Appeals.
To add insult to injury, the actual cash comes out of the Social Security trust fund.
So R-CALF is using the same techniques the spotted owl types have used over the years, trying to make money by trying to put the Beef Checkoff out of business.
That's not all
Not finished with their legal attacks, R-CALF announced that they had filed a case in the U.S. District Court for the District of Columbia. That case charges that USDA had not followed proper procedure in putting together memorandums of understanding with the qualified state beef checkoffs when R-CALF sued them in Montana. 
The memorandums in large part formalized procedures USDA and the state beef councils had already been doing, to make sure statements and ads followed the protocols outlined in the enabling legislation for the checkoff.
In the new case, R-CALF alleges that USDA violated the Administrative Procedure Act by creating memorandums of understanding without a formal rulemaking process and allowing public comment.
An attorney for the Public Justice Food Project, a project of Public Justice devoted to overhauling modern agriculture systems, claimed the Beef Checkoff serves to "prop up multinational beef corporations."
From that, I'm guessing he means the checkoff exists because the major beef packers couldn't otherwise survive. I guess that goes a long way toward explaining how little some of these do-gooder lawyers know about the industries they are trying to destroy. And how little they care about what they are doing to farm and ranch families in America.
Dittmer is a longtime beef industry commentator and executive vice president of the Agribusiness Freedom Foundation. The opinions of the author are not necessarily those of beefmagazine.com or Farm Progress.
Subscribe to Our Newsletters
BEEF Magazine is the source for beef production, management and market news.
You May Also Like
---