Ranch managers: Are you a seeker of truth?
Ranch managers: Are you a seeker of truth?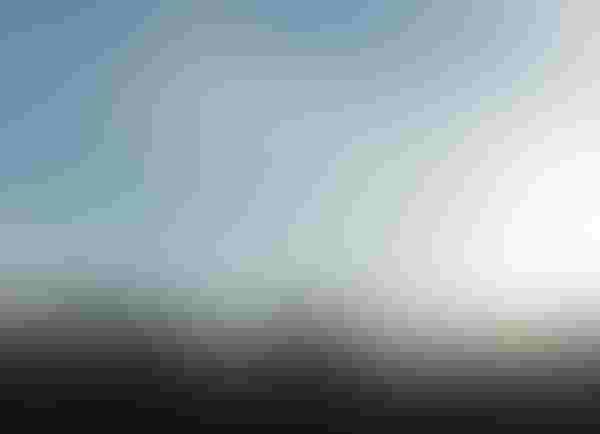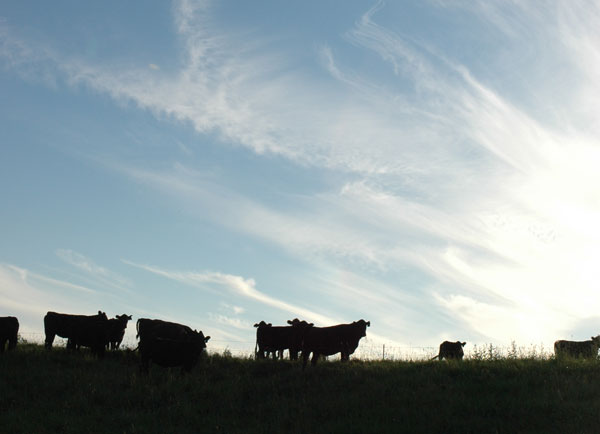 In an earlier article, I told of a conversation with a good, progressive, out-of-the-box thinking rancher who, in one morning, changed my whole paradigm from that of a "know-it-all" to that of an inquiring mind who wanted to know continually more. Because of that change, I have sought and been led to many sources of knowledge including academics, business people, thought leaders along with farmers and ranchers. 
In the process, I discovered that motivational speaker Wayne Dyer is right when he says, "When the learner is ready, the teacher will appear." I have had the teacher appear many times in my life. Amongst them, I have noticed that those who make the most progress are the honest "seekers of truth." They are only sure of things they have seen happen repeatedly. They are always a little skeptical of something they are trying for the first time, even when they have seen it work in other places with other people. Good farmers and ranchers seem to always work with the attitude that "there is a better way to do everything we do. We just need to find it."
Today we live in a world with much discord and variance of strong and often poorly substantiated opinions on both sides of an issue. There is far too much willingness to believe anything that meshes with our current opinion. The discussions involving sustainability are a good example. They are often so shrouded in opinion that we hardly understand what is important and what ties to correct principles.
Subscribe now to Cow-Calf Weekly to get the latest industry research and information in your inbox every Friday!
As farmers and ranchers, we need to understand that the sustainability issue isn't going away. Those who buy our products—directly from our farms and ranches or from the grocery store or anyplace in between—all have opinions about what creates sustainability. They talk about the three Ps of sustainability—profit, planet and people—or economic, ecological, and social sustainability. 
All the interested parties have well-founded concerns. However, the emphasis may be different depending on where you fit in the production-to-consumer chain. The agricultural producer is probably more concerned with the health of his land and his profitability. The processors, purveyors and retailers are most likely to be concerned with consumer demand and its drivers, along with their profit margin. The consumer, thinking like a consumer, is concerned with the health of their family and their desires for safe nutritious food, safe and good water and clean air. 
More and more of those consumers seem to be concerned about solving worldwide hunger and at the same time protecting the environment. The big problem is that both producers and consumers too often support an opinion that has no basis in science or practice. Too few people are trying to find truth whether it is already known or yet to be discovered. 
I live in an area that is plagued by temperature inversions and terrible air pollution in the winter. When I recognize that I am breathing soot and that the sources of that soot are finite, I hope we will find ways to reduce our dependence on fossil fuels. When I used to spray my backyard fruit trees and garden for pests, I wondered how much of the pesticide my family might be eating. I further wondered—and still don't know—if there might be a connection between my son helping me spray and his teenage death from a brain tumor. There are millions of American consumers who are wondering the same things.
As farmers and ranchers, we need to be aware of the concerns and know that there is reason to worry about the health of the planet or an ecosystem and of people. Might I suggest that, while not being able to imagine that we are hurting the land on which we live and earn a living doing honorable work, we make some dumb (in the eyes of our well-intended critics) mistakes.
We overgraze or cultivate in such a way as to leave the soil bare and exposed to rainfall and wind, thus increasing erosion, damaging soil health and carrying nitrogen and other soil nutrients away from our farms and ranches and into the water supplies of those downstream.

We make too many passes over the land to produce a crop, thus wasting a precious, finite resource.

We use pesticides, fungicides and herbicides, thus simplifying the environment, killing many desirable species while killing the few undesirable, which in turn leads to a reduction of soil health.
These and many more are concerns and opinions of the public that we need to address. They are valid concerns. We must be honest "seekers of truth," not just unthinking, unknowing protectors of our current methods of production. Sometimes we will be right. Sometimes we will learn and be better for having done so.
Many ranchers are finding that planned, time controlled, adaptive grazing is greatly reducing erosion and improving water infiltration at minimal cost while improving production and net income. Many farmers who have moved from full tillage to minimum tillage, then to no-till, and no-till with cover crops, have found that they are able to greatly reduce erosion, increase water infiltration, increase organic matter and reduce pesticide, fuel and fertilizer use while improving or maintaining profitability. In these areas there are things we know, things we think we know, and things we are still trying to learn.
You might also like:
Let's eat! See photos of beef cattle bellied up to the feedbunk
10 tips for keeping first-calf heifers in tip-top shape
60 stunning photos that showcase ranch work ethics
When should you call the vet on a difficult calving?
What's the value of a bred beef heifer in 2015?
Meet the nation's biggest seedstock operators
Subscribe to Our Newsletters
BEEF Magazine is the source for beef production, management and market news.
You May Also Like
---