Rancher Details "Gut-Wrenching" Pain From Cattle Lost In SD Blizzard
Rancher Details "Gut-Wrenching" Pain From Cattle Lost In SD Blizzard
A South Dakota rancher details the mental and physical trials of dealing with the killer October storm named Atlas that hit western South Dakota, Wyoming and Nebraska last weekend.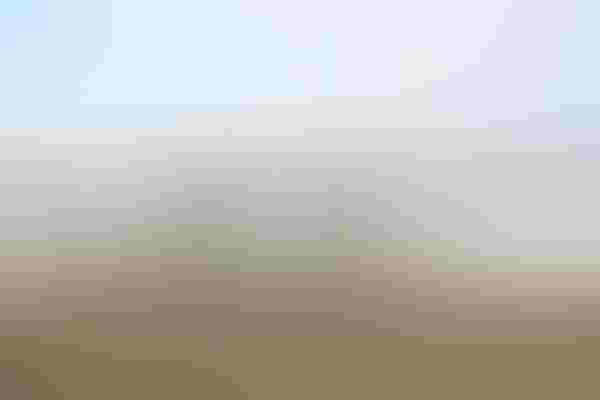 One of the greatest gifts I experience as a rancher is being front and center for the beauty and bounty that God provides. But one of the most difficult aspects of ranching is having the same front-row seat for the trials that God presents, and experiencing firsthand just how powerless we are as humans.
My new neighborhood, following my July 6 wedding to a western South Dakota rancher and farmer, was part of the front-row seat for winter storm Atlas last weekend. It dumped 2 in. of rain on Thursday, before switching to snow and surpassing a 94-year-old record in nearby Rapid City when 19 in. of snow fell on Friday alone. Total accumulations for the area were near or over 23 in. of snow on top of the rain. I have heard of wind gusts in the upper 80-mph range, with known steady winds of 40-60 mph throughout the storm.
Due to the accumulation of heavy, wet snow and wind, it took us two days to travel the 25 miles from our house to the pasture where our cattle are located. We had no power or phone, and we dreaded finding the worst, though the few messages we were receiving via Facebook on my smartphone were initially fairly positive.
 Identifying and cutting ear tags from the animals we found deceased helped in keeping an accurate count of the lost. Shown is my husband Charles Maude and sister-in-law Elizabeth Maude digging out heads and cutting out tags on yearling heifers found in a creek bed while trying to keep their composure.
We were nearly sick when we learned there were 30 dead cows and calves – mostly cows – on our pasture fence line. It turned out that only two were ours – one of them being the last cow my first 4-H heifer raised me. While we knew the majority of our cattle had drifted onto the property of a neighbor, who fed them, we were anxious about the prospect of discovering a similar dead pile of our own cows or bred heifers.
It was a family effort to ride and check on everything. We held each other up when we found half of our missing yearling heifers in a creek bed, buried in snow, and we forced ourselves to look beyond them to the white grave that we assumed held the rest of our count.
There is no describing what goes through your mind when you come upon a pile of partially exposed animals that froze, suffocated or died of hypothermia. The challenge of mentally bracing yourself as you climb down off your horse and wade through deep snow to resolutely dig until you expose an ear tag is difficult. So is the sickness deep inside you as you wait to discover if the animal is one of yours. Never mind the gut-wrenching, almost physical pain when you discover it is your own.
Of course, the relief that comes with discovering the dead animal isn't one of yours is so overwhelming that it rocks you back on your heels. But you're instantly overrun by shame and guilt, because it means some other rancher will feel the first, even worse, type of pain when they hear the bad news.
 While stiff and weak, the cattle that survived are otherwise in good health.
Sometimes you have to just bow your head and pray for strength, both to deal with the blow of the loss and to physically keep going to provide for the cattle that survived. We have our cattle, plus those belonging to friends and neighbors, back in our pasture. As many others are doing, we've told everyone involved to leave their cattle as long as is needed. They will be fed, watered and doctored.
We suffered a tremendous loss this week and we feel the pain – my husband will tell you he had no idea a "little blonde girl" could ever love her small, now even smaller, bunch of cows like I do. But our loss was minor compared to those suffered by many others, and we are so thankful to God for sparing as many as He did.
We also thank God for the sunshine of the last two days that has helped the survivors recover, for the abundant feed crop we harvested this year that can get these cattle back into shape, for our amazing families, and even for the moisture. But most of all we thank Him for this lifestyle that we love even when it breaks us.
Heather Hamilton-Maude is a Scenic, SD-based rancher and freelance writer.
More Winter Storm Atlas Information:
5 Resources For South Dakota Ranchers Hit By October Blizzard
Cattle Death Toll Rises As 'Atlas' Blizzard Recovery Continues
Producers Should Document Livestock Losses
Early South Dakota Blizzard Leaves Thousands Of Cattle Dead
Editor's Note: Please read our web usage policy before commenting. We reserve the right to delete any comments that are excessive, foul or profane language, bullying, defamatory, derogatory or otherwise inappropriate comment.
Subscribe to Our Newsletters
BEEF Magazine is the source for beef production, management and market news.
You May Also Like
---