Rancher thanks Trump for deregulating WOTUS
Rancher thanks Trump for deregulating WOTUS
An Arizona rancher recently joined President Donald Trump at the White House to testify about WOTUS and thank him for deregulating the overreaching rule.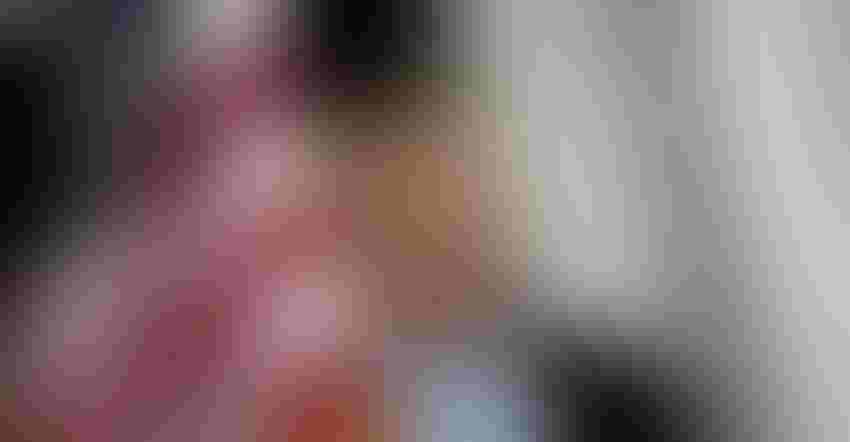 Drew Angerer/Getty Images
If there's one upside that this challenging year has brought us, it has been that our elected officials are more visible to the American people than ever before.
During the peak of the COVID-19 pandemic earlier this spring, I was able to tune into press conferences broadcast live on Facebook and listen to speakers from the White House, from the Governor of South Dakota's office, and even on a local level, from the mayor of a nearby South Dakota city that was facing a breakout of cases.
So each day, I could listen to the experts, hear testimony from people and catch a glimpse of how our politicians are making day-to-day decisions and how they are reacting to new things that have come during this crazy 2020.
Good or bad, thanks to social media, I've been able to watch protests, riots, debates, roundtables and the daily White House briefings. And although I work in media with a great deal of things coming at me each day, because I'm largely focused on agricultural topics, I'll admit that I didn't used to pay as much attention to other areas of interest. But now I can listen to a wide range of topics and have information delivered to me directly.
Let me share a great example of this.
I was tuning into another White House live session on Facebook on July 16, and imagine my surprise and delight when a cattleman in a cowboy hat walked up to the podium. On that day, Arizona rancher Jim Chilton joined President Trump on the South Lawn of the White House to provide testimony about the burdensome and now deregulated, Waters of the United States (WOTUS) rule.
Stepping up to the podium and speaking in front of both President Donald Trump and Environmental Protection Agency (EPA) Administrator Andrew Wheeler, Chilton said, "Cutting the red tape set us free as private property owners. Our ranch has approximately 100 dry washes – these are washes with no water.
"The Corps of Engineers and EPA who wrote the Obama 2015 regulations ruled that any dry wash that had more than 12 inches of sand in the bottom became a water of the United States. It was outrageous.
"The 2015 rules and regulations were overreaching red tape and threatened me and other farmers, ranchers, businessmen, and land owners with the possibility of going to jail and facing huge fines.
"Thank you, Mr. President, for the Navigable Water Protection Rule that you promulgated. It set us free. The heavy hand of government is no longer on our shoulders."
Chilton was speaking on behalf of the National Cattlemen's Beef Association and the Public Lands Council as they celebrated the modernization of environmental regulations, including the Navigable Waters Protection Rule that replaces the 2015 WOTUS.
Chilton is certainly an effective speaker. His honest testimony brought tears to my eyes and reminded me of the many stories I wrote in the last several years highlighting the struggles of so many landowners who faced unimaginable oversight, overreach, fines, legal fees and even jail time once the Army Corps of Engineers started knocking on their doors.
At the press conference, Trump said, "We stopped the egregious abuse of the Clean Water Act, which extreme activists have used to shut down construction projects all across our country. When I signed that legislation, I had many farmers and construction people standing behind me — people that haven't cried since they were a baby. Some of them never even when they were a baby, and they were crying. Many people were crying — we gave them back their life.
"They took away their land. They took away their rights. They took away their life. By reining in EPA overreach, my administration has returned the agency to its core mission of ensuring clean air, clean water, and a truly pristine natural environment. Our air now and our water is as clean as it's been in the last four decades."
At times, it feels like we haven't had a ton of victories in the beef cattle businesses lately; however, in my mind, this is a huge win worth celebrating. We can still care about the environment — our natural resources, our land, our water and our food supply — but private landowners can and should also be able to enjoy their freedoms without the EPA breathing down their neck.
According to an NCBA press release, "President Trump was also joined at the White House by Idaho Governor Brad Little, Alaska Governor Mike Dunleavy, Joe Cambria of Cambria Truck Center, and Amy Johnson, a physician in Bedford, VA. Like Chilton, each of the attendees highlighted various regulatory improvements the Trump administration has made since 2015, including the replacement of WOTUS with the Navigable Waters Protection Rule, streamlining transportation requirements, and improving technology and access to telehealth."
Listen to an interview with Chilton and Little here.
The opinions of Amanda Radke are not necessarily those of beefmagazine.com or Farm Progress.
Subscribe to Our Newsletters
BEEF Magazine is the source for beef production, management and market news.
You May Also Like
---