Rebalancing beef industry leverage
Rebalancing beef industry leverage
Now could be the most favorable opportunity in decades to expand U.S. beef packing capacity.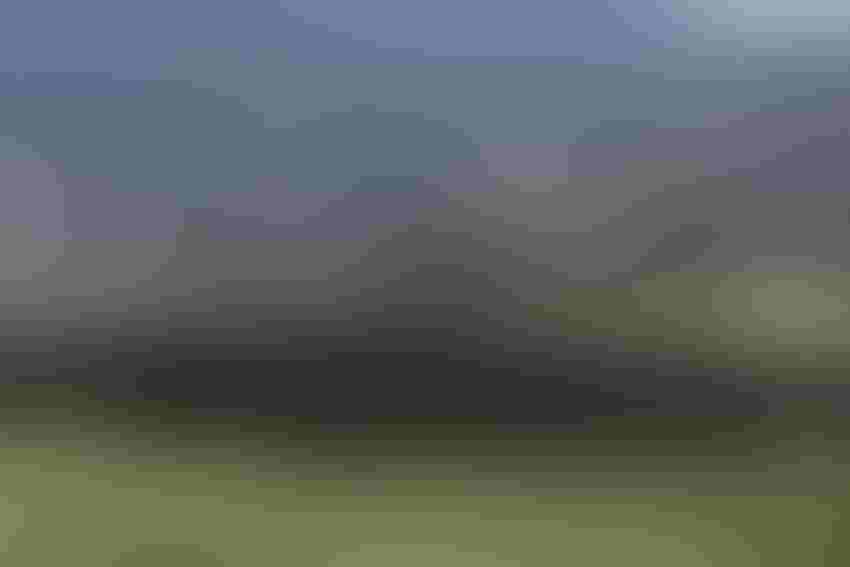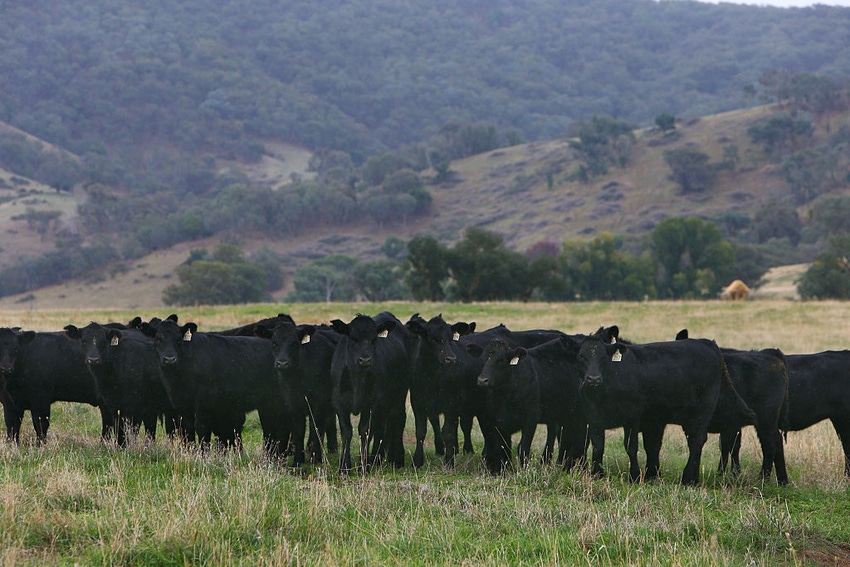 "Packing capacity expansion must play a role in rebalancing cattle supplies if the U.S. hopes to maintain or increase herd size over the long term," says Dustin Aherin, an animal protein analyst with Rabobank's RaboResearch.
Last year's packing plant fire in Kansas, and then the pandemic, magnified the imbalance between growing cattle supplies and depleted packing capacity, which began years ago.
Aherin estimates annual fed cattle slaughter capacity declined by 2 million head between 2008 and 2019. Much of it occurred during the last decade, in the wake of significant beef cow herd liquidation spawned by widespread, prolonged drought.
For perspective, the nation's beef cow herd of 32.7 million head as of Jan. 1, 2006, declined 3.75 million head (−11.46%) to 28.96 million as of Jan. 1, 2014, according to USDA Cattle reports. From then until Jan. 1, 2019, it grew by 2.73 million head (+9.44%) to 31.69 million head.
That was still 1.01 million head less (−3.1%) than 2006. Rabobank estimates the current cyclical nadir to near 30.5 million head in 2022.
Total cattle inventories paint a similar picture, declining 8.10 million head (−8.41%) from Jan. 1, 2006, to the same time in 2014. From then until Jan. 1, 2019, total inventory grew by 6.56 million to 94.8 million head (+7.44%). That was still 1.54 million head less (−1.59%) than in 2006.
Packing plants closed
As Aherin explains, "The drought-induced cow herd contraction and resulting decline in fed cattle availability in the early to mid-2010s drove the most inefficient packing plants out of business, as competition for limited cattle supplies drove cattle prices to record levels.
"The remaining plants are those that have best managed operating costs through optimal geographic location, supply chain relationships and economies of scale."
Along the way, packer profitability increased. Rather than the often misused and misunderstood gross packer margins bandied about by the press, Aherin dug deeper to estimate annual beef operating income per head.
The average was −$10 per head from 2002 to 2014, and more than $100 per head since then. He provides in-depth analysis in his recently released special report, "The Case for Capacity."
"The relationship between the live fed steer price and beef cutout price (the live-to-cutout price ratio) offers a reasonable proxy for beef industry leverage," Aherin says. "From 2002 to 2019, the monthly average five-market fed steer price [FOB], minus drop credit, averaged 55% of the monthly average Comprehensive Boxed Beef Cutout price."
There's plenty of year-over-year difference. In 2014, for instance, Aherin says the live-to-cutout price ratio (LCPR) was 58% to 59%, more favorable for producers. Last year, it was approximately 49%, less favorable for producers.
That's when fed steers averaged about $117 per cwt. Had the LCPR been more in line with the average (54% to 55%), he says fed steers would have averaged around $125.
More daily capacity needed
Aherin estimates the industry needs to increase daily fed cattle packing capacity by 5,000 to 6,000 head in order to achieve the long- run average LCPR of 55%.
At that level, he says historical equilibrium between fed cattle supplies and packing capacity could be achieved and still allow for positive packer margins without a sharp contraction in cattle numbers.
Whether it's cattle or natural gas, Aherin explains price signals in commodity markets, responding to imbalances, spawn production and price cycles through overexpansion and overcontraction.
"If any two inputs in the beef production equation are unbalanced, either the limiting input has to expand or the surplus input has to contract," he says. "For example, beef packing capacity [facilities, labor, technology] expands or cattle numbers decline. Often, cattle numbers are the most responsive to imbalance."
Expansion takes time, money
"Right now, we have a combination of packer profitability, the best beef export access we've ever had and growing demand to provide the best opportunity we've had for expansion in decades. If we're going to capitalize on growing global protein demand, now is the time to do it," Aherin says.
There are several new or expanded packing facilities in progress currently. Combined, it appears they might add 1,000 head or so to daily capacity. More will have to come from new construction, or massaging more capacity from existing facilities.
"Technological advancement poses the most viable option for capacity expansion in existing plants, while 1,000- to 2,000-head plants with product differentiation and strong vertical relationships offer the greatest opportunity for new construction," he says.
New capacity construction by either existing packing entities or new players represents an enormous economic roll of the dice.
According to Aherin, industry sources estimate new packing construction costs $100 million to $120 million for every 1,000 head of daily capacity.
Between construction, obtaining permits and all of the rest, he says building a new plant would take a couple of years. If you made that decision today, he explains it would mean opening the new plant in the midst of the next cyclical trough in cattle supplies.
So, rather than building new packing plants, per se, Aherin thinks it mostly likely that any new construction by existing packers will come in the form of secondary plants, such as a fabrication facility to serve an existing packing plant, opening up more room for cattle harvest in the packing plant.
In the meantime, he sees existing facilities carving out increased expansion with technology, increased efficiency, cost reduction  — and down the road, with broader use of automation.
"While increased automation in carcass breakdown and fabrication is certainly a long-term goal, improved production-line data collection and machine monitoring have the most near-term promise," Aherin says.
"Increased real-time production-line monitoring will help identify choke points and inefficiencies while preventing breakdown and introduction of foreign material."
Building on brands
That means new construction is most likely for those 1,000- to 2,000-head plants Aherin mentioned. Think here in terms of facilities built to serve specific branded beef markets, capitalizing on the growing host of differentiated attributes consumers seek.
Before 2010, Aherin says branded loads rarely accounted for more than 10% of the weekly comprehensive boxed beef cutout volume. Since 2018, branded product routinely accounts for more than 20% of weekly loads.
Keep in mind, much of that growth came via brands marketing consistent consumer eating satisfaction to wholesalers and the hotel-restaurant-institution industry (HRI).
"How soon will major restaurants and retailers start requiring product that meets specific standards — regarding not only eating quality, but production practice verification and traceability?" Aherin wonders.
"When it comes to program cattle, I would not overlook the major food companies focused on sustainability, traceability and verifying production practices. They're doing that, not only because consumers want it but because their investors want it as well."
If the U.S. can achieve the level of packing capacity suggested by Aherin's analysis, he says profitability will be more evenly distributed throughout the cattle and beef supply chains.
"More balanced profitability will prevent the U.S. beef industry from shrinking and place it in a better position to capitalize on growing global protein demand," Aherin says.
"Simultaneously, improved profitability and industry stability allow for more outward, consumer-oriented focus and investment, which is critical for the U.S. beef industry's long-term success."
Subscribe to Our Newsletters
BEEF Magazine is the source for beef production, management and market news.
You May Also Like
---