Repairing damaged pastures takes strategy
Repairing damaged pastures takes strategy
Balancing rebuilding cow herds while repairing pastures after drought requires planning.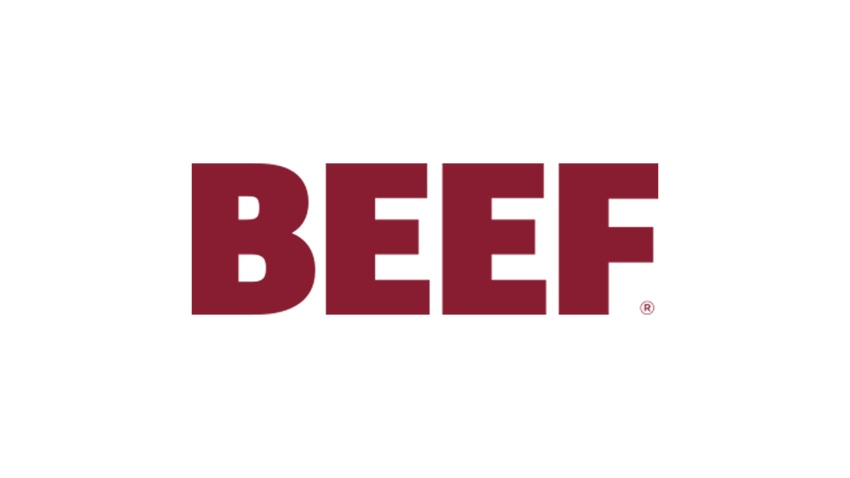 PASTURE REPAIR: Before you turn out cow herds onto drought-stressed pastures this spring, take a moment to strategize how you'll manage your forage recovery and rebuild your herd numbers.
Candice Estep /Getty images
Three years of extreme drought have had a disastrous effect on many pastures and have caused cattlemen to reduce their stocking rates and herd numbers in response.
And while it may be attractive to save money by reducing pasture management on the balance sheet, cattlemen need to take this time to invest in their grazing lands recovery, so that they can take advantage of opportunities in the future.
Scott Flynn is a zonal biology leader for Corteva Agriscience, based in Lee's Summit, Mo. He says now is the time for investing resources into helping pastures recover and be more resilient, so cattlemen have more and higher-quality forage for the future.
"Anytime you're coming out of a drought, especially as bad as the one we've had the last couple of years, your stands are thin and we have a lot of exposed soil out there," Flynn says.
That exposed soil from overgrazing is ripe for weeds to take hold. One way to address this is to hold off as long as you can from putting cattle out on grass.
"I know everyone's hurting for hay for cattle, but the longer we can hold our cattle off our grazing lands, and let them have a little bit of time to recover, the better that's going to serve us later in the year," Flynn says.
Short, grazed grass doesn't respond to moisture as well as grass that's got some growth to it. Additionally, your goal should be to help the grass grow so it can fill in those bare spots and crowd out weeds, Flynn says.
Weed pressure
And after a drought, expect a flush of annual weeds — such as ragweed species, buttercup and others. These species, Flynn said, are shallow-rooted, so they'll get first dibs on any precipitation before it can reach your beneficial grasses.
Consider that some weeds can be harmful or toxic to cattle, and drought tends to help them establish a toehold. Flynn warns against perilla mint in the eastern Kansas-Arkansas-Missouri area, larkspur in the west, and the coffee senna plant to the south.
"We see shifts in weed pressure all the time, but the one thing that you can bet on is that in April and early May, the void is going to be filled with something, and it's usually that annual weed that's unique to your geography," Flynn says.
Using a good soil residual herbicide, such as Corteva's DuraCor herbicide, can help hold weeds back, so grasses aren't competing for moisture and nutrients with weeds.
Be sure to consult with forage experts on your control methods, Flynn advises. Sometimes an herbicide application can make a poisonous plant more palatable to cattle, without removing its toxicity.
"So, it's best to remove cattle from that area and isolate the area until that foliage has become brown, desiccated and it's crunchy," he said.
Economic benefits
The drought had producers liquidating a lot of the nation's cattle herd, and market forecasters are predicting that cow-calf producers could see a good market for calves in the coming year. But that also depends on those cow herds having enough forage to graze.
"In general, we say that anywhere from 1 to 2 pounds of forage is lost for every pound of weed production," Flynn warns.
Flynn says cattlemen who are trying to rebuild herds, while protecting damaged forage stands, will need to have a strategy to their grazing. A rotational grazing approach — something as simple as a single polywire dividing the pasture or field and limiting the herd to grazing a parcel at a time — will help rebuild your grasses' root structure and give them protection.
"Once we get that good root mass established underneath there, when you do get a rain, that rain is so much more valuable to the field, it doesn't just run off," Flynn says.
Consider, too, that fertilizer is still costly, and you want it to go to grass production, not weed production, he adds.
Ultimately the healthier your pastures are — with abundant, good-quality forage — the longer you can wait to feed hay at the end of the year, saving you at least a dollar per head per day, Flynn says.
Scouting tips
Flynn's pasture scouting tips include:
Don't try to scout the pasture from the truck window. Get out, get on your hands and knees, and pull back the grass and see what's coming up underneath that canopy of residue.

Identify any weeds that are getting a toehold and get a handle on controlling them early. Identify problem areas that could be higher pressure.

Use a soil probe and take soil samples to see what your soil needs in the way of nutrients. Especially after a drought, consider replenishing your soils' nutrients, Flynn advises.

Decide if you're going to control broadleaf weeds or brush weeds species this year. If you're going after broadleaves, Flynn says get out there in April or May with a residual herbicide. If you're going to focus on brush species, wait until midsummer, when trees are fully leafed out so that the plant will take up as much herbicide as possible.

Be sure to use the scientific knowledge gained from universities and consultants when you're evaluating products or methods for your pasture.
Investing in pasture to make it more productive can help you in the future, and Corteva has some online tools that can help cattlemen, Flynn says. They can be found at rangeandpasture.com.
There is information on specific weed species, product recommendations, and even an return on investment calculator that can help cattlemen decide when they should spray for weeds based on their own pasture characteristics.
Subscribe to Our Newsletters
BEEF Magazine is the source for beef production, management and market news.
You May Also Like
---