Rural Economy Surges To Close Out 2012
Rural Economy Surges To Close Out 2012
The heartland's economy has surged to its highest point since the 2007 recession.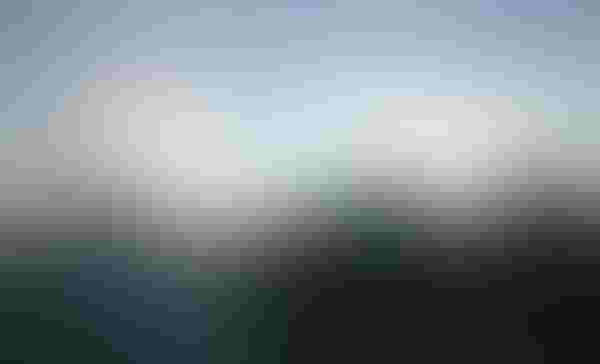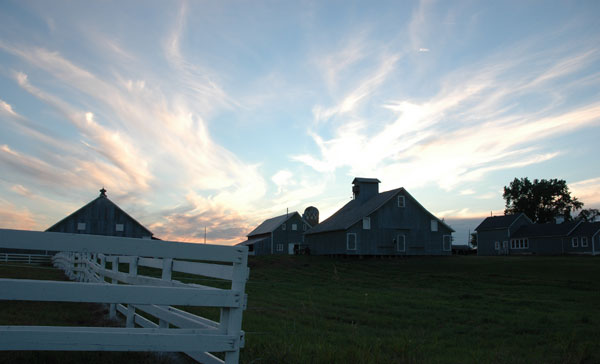 In spite of a mixed bag of economic news and a significant amount of market volatility, the rural economy found its strength the last few months of 2012. In fact, December results of a monthly survey of small-town and rural bankers in a 10-state region found the rural economy surging for a fourth straight month.
The Rural Mainstreet Index (RMI) climbed to a healthy 60.6, its highest level since June 2007, and up from 57.5 in November, says Ernie Goss, the Jack A. MacAllister chair in regional economics at Creighton University in Omaha, NE. The index, which Goss calculates monthly, ranges between 0 and 100, with 50.0 representing growth neutral.
Goss says very strong agriculture commodity prices and lower energy prices boosted rural mainstreet business activity for the month. "This is the healthiest reading that we have recorded since well before the national economic recession began in 2007," he says.
A Closer Look: Rural Economic Outlook Promising But Drought A Concern
 However, the confluence of lower energy prices and higher commodity prices has the ethanol industry in a quandary. "As a result of higher corn prices and lower ethanol fuel prices, 23.2% of bankers expect shutdowns or temporary closure of ethanol plants in their area. On the other hand, only 3.6% of bankers expect an increase in 2013 ethanol revenues from 2012 for ethanol plants in their area," Goss says.
Here's a look at the rural economy by sector:
Farming: The farmland-price index (FPI) continues to show very brisk growth, though the December reading dipped slightly to 82.5 from November's 83.9. This is the 35th consecutive month that FPI has been above growth neutral.
This month, bankers were asked how much cash rents for farmland changed over the past 12 months. "On average, bankers reported a 15% increase in cash rents over the past year," Goss says. "The Federal Reserve's cheap money policy is pushing agriculture land prices higher."
The farm-equipment sales index bounced to 67.0 from 60.4 in November. "With solid financial footing, farmers remain optimistic about future agriculture economic conditions and are expanding their purchases of farm equipment," Goss says.
However, cattlemen continued to struggle throughout the heartland, and they put the final nail in 2012 on a much less positive note. In order to reduce costs, the 2012 drought and higher corn prices have forced ranchers to cut the size of their animal stocks. On average, the drought forced a 14.8% reduction in livestock herds.  
Banking: After moving below growth neutral for two straight months, the loan-volume index expanded to 62.1 from November's weak 47.8 and October's 44.2. The checking-deposit index advanced to 75.8 from November's 75.1, while the index for certificates of deposit and other savings instruments declined to 40.2 from 45.5 in November. "Bank CEOs are reporting significant increases in borrowing to purchase farmland and farm equipment," Goss says. 
Hiring: December's new hiring index (NHI) expanded to 53.5 from 53.0 in November. "Despite recent gains in rural mainstreet jobs, the region's employment level is down by 3% from pre-recession levels," Goss says.
Confidence: The confidence index, which reflects expectations for the economy six months out, expanded to 55.5 from November's 45.6. "Improvements in retail sales, home purchases and lower energy prices boosted banker's economic outlook," Goss reports.
Home and retail sales: The December home-sales index slipped to a still-healthy 61.3 from November's 62.0. The December retail-sales index soared to 59.0 from November's 51.5.
The outlook by state
Each month, community bank presidents and CEOs in approximately 200 rural communities with an average population of 1,300 in a 10-state area are surveyed regarding current economic conditions in their communities and their projected economic outlooks six months down the road. Bankers from Colorado, Illinois, Iowa, Kansas, Minnesota, Missouri, Nebraska, North Dakota, South Dakota and Wyoming are included.
Colorado: For a third straight month, Colorado's RMI moved above 50.0, climbing to 55.9 in December from November's 51.8. FPI and ranchland-price index (RPI) increased to 70.7 from November's 63.1. Colorado's NHI for December was 44.9, up from 38.9 in November.
 Illinois: For a third consecutive month, the RMI for Illinois moved above growth neutral, but dipped to 65.2 from November's 65.9. FPI was higher (84.2), up from November's 79.5. NHI increased to 53.9 from 49.8 for November.
Iowa: The December RMI for Iowa advanced to 63.6 from 61.3 in November. FPI expanded to 84.2 from November's 80.1, while NHI increased to 53.9 from November's 50.2. 
Kansas: December RMI climbed to 67.7 from November's 63.1, while FPI rose to 82.6 from November's 82.3. NHI increased to 52.8 from 51.7 in November. Dale Bradley, CEO of the Citizens State Bank in Miltonvale, says that weather and economy are the key components for area farmers in 2013.
Minnesota: RMI rose to 69.6 from November's 63.0, while FPI rose to 87.7 from 84.6, and NHI to 56.2 from 53.2. Pete Haddeland, CEO of First National Bank in Mahnomen, reports, "Very mild winter here, but very little snow. We have seen little or no effects of pending fiscal cliff."
Missouri: December RMI climbed to 58.7 from 55.5 in November, while FPI increased to 72.2 from 56.7, and NHI advanced to 45.9 from 34.6.
Nebraska: For a third consecutive month, RMI was above growth neutral, though December RMI dipped to 57.4 from November's 57.7. FPI slipped to 84.6 from 86.2, while NHI increased to 54.2 from November's 51.3.
North Dakota: December RMI advanced to a regional high of 88.3, up from 86.7 in November, but FPI declined to 84.5 from November's 89.5, and NHI fell to 84.9 from November's 88.3.
South Dakota: RMI increased to 61.3 from 57.7 in November, while FPI decreased to 81.6 from 85.6, and NHI expanded to 52.2 from 48.0 in November.
Wyoming: December RMI declined to 59.1 from 60.6 in November, while FPI and RPI expanded to 80.6 from November's 79.2. NHI climbed above growth neutral with a December reading of 51.5, up from 49.6 in November.
Subscribe to Our Newsletters
BEEF Magazine is the source for beef production, management and market news.
You May Also Like
---