Russia Fires Back; Bans More Ag Imports
Russia Fires Back; Bans More Ag Imports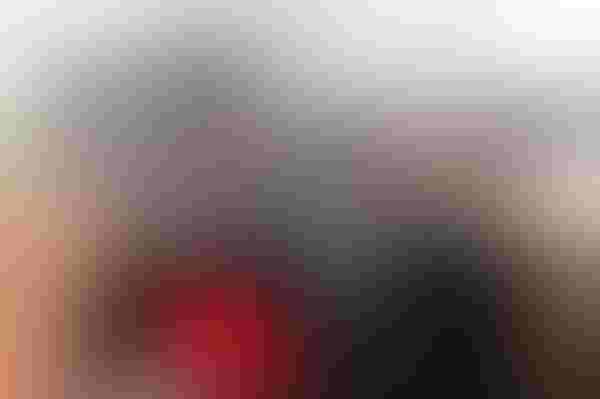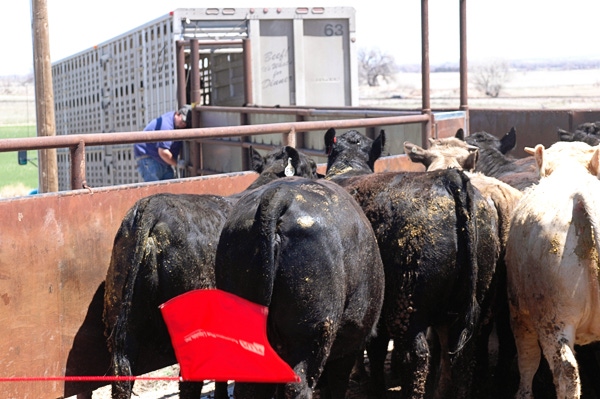 Russia is back to playing chicken, both literally and figuratively.
Russia recently announced it will ban agricultural imports from the U.S, the European Union, Australia, Canada and Norway including meat, fish, fruit, vegetables milk and milk products. The ban is supposed to last for one year. Russia several years ago banned imports of U.S. beef. While the current ban affects U.S. pork and poultry, it will increase the supply of those products domestically thus impacting beef as well. 
Let's look at the ban from a larger picture. Remember all the uproar when Russia invaded the Ukraine? It's pretty easy to understand Russia's incentive to annex part of the Ukraine and work to destabilize the rest of the country. Russia is making strategic moves to expand its ring of influence, and the recent ban on ag imports are just a part of that larger plan.
When he invaded the Ukraine, Putin knew that while the U.S., Europe, and the rest of the world would condemn Russia for its ambitions, they would not act to stop them. The rest of the world did place sanctions on Russia, but those were largely symbolic. The sanctions have harmed Russia's economy but it was a slap on the wrist that was supposed to make them think twice before officially or unofficially attempting the same thing in other parts of the former Soviet Union. 
Putin sent a very strong message with the announcement that Russia would ban most food imports from the West. It was a bit of a surprise, but Russia made it clear it will retaliate for the Ukraine sanctions. 
Perhaps the most surprising thing about the import ban is that it will cost Russian consumers so deeply. Russia has tremendous production capability and has, for example, been rebuilding its cattle industry. But they still import a lot of food products from Europe, North America and Asia at this point. 
Subscribe now to Cow-Calf Weekly to get the latest industry research and information in your inbox every Friday!
The fact that Putin is willing to put his own citizens through more pain sends a loud and clear message to the world—not only is Russia willing to send in troops to expand its territory, but is also willing to engage in an economic war as well. Strangely, it is a war that Russia probably can't win, but obviously Putin believes the world's resolve is far less than his own. If he is right, Russia will likely reacquire those countries that were set free when the former Soviet Union collapsed. 
Now the world waits to see who blinks first. Putin has proven already that he is willing to bear risk and pain for his expansion aspirations. The West was only able to gather support for more severe restrictions after it became known that Russia played a role in shooting down the passenger airliner over the Ukraine. 
Russia's economy is weak and the outlook grim with the sanctions, but they fired a big shot across Europe's bow, given that a tenth of Europe's agricultural production was exported to Russia. And Russia has one more card to play—it could shut down the flow of energy to Europe, but that is akin to the Cold War nuclear option in that it could destroy both economies. It is hard to believe that it would ever get that far, but then again, few expected Russia to retaliate in such an aggressive manner.  Russia has signaled that it is willing to engage on all fronts and now it will be up to the West to push the next pawn. 
What that pawn will be remains a question. Long-term economic sanctions, while painful to Russian citizens in the short-term, probably would help the Russian agricultural sector rebound and increase efficiency to become more competitive in the global market.  Much like other economic bans, it could lose its impact as Russia finds ways to buy product from other sources. 
Historically though, a government takes a great risk when it takes measures that causes excessive inflation and food shortages. Russia is banking on the fact that it will have more stamina than the rest of the world.
My guess is that Russia has once again called the West's bluff and once again we will fold, but time will tell. It was extremely difficult to get consensus on the more severe sanctions that occurred in the wake of the airline disaster. Russia's ban on ag imports is geared to punish the countries that led that charge, which likely ensures that any further sanctions will be difficult to pass. Russia appears to be paying chess while the rest of the world is playing checkers. In this game of chicken, Russia believes the rest of the world will opt to ultimately cave to its wishes.
The opinions of Troy Marshall are not necessarily those of Beefmagazine.com or the Penton Farm Progress Group.
Other helpful BEEF resources:
How Much More Upside To The Cattle Market Can There Be?
What You Need To Know About Chemical Castration
3 Alternatives For Replacement Beef Heifers
How To Properly Store And Handle Cattle Vaccines
Subscribe to Our Newsletters
BEEF Magazine is the source for beef production, management and market news.
You May Also Like
---