Saying goodbye, thank you and good fortune
Saying goodbye, thank you and good fortune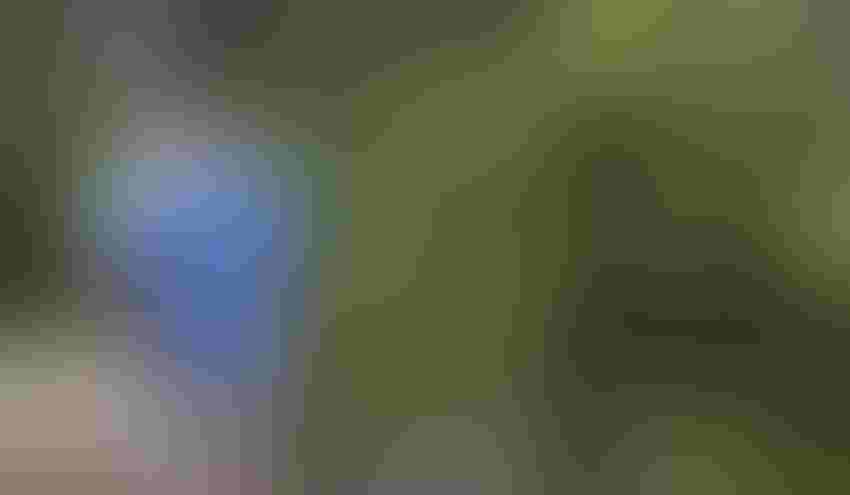 Today (April 30) marks my last day with BEEF magazine. It was 30 years ago on April 8 that I walked into the old offices on Shepard Road in St. Paul for my first day of work and shook hands with a livestock publishing legend, Paul Andre. We then sat down for our first of many daily staff meetings over the next eight years with Warren Kester, BEEF managing editor at that time, another icon of livestock publishing.
Paul designed BEEF magazine from the ground up and it debuted in September 1964. His idea was to provide a production-based magazine focused on the end product, which was reflected in the magazine's name. He was years ahead of the industry on that count. The magazine turned a profit in its first year. On its 25th anniversary in September 1989, Paul presided over a record-sized issue in terms of page numbers that's never been duplicated.
Upon Paul's retirement in 1992, I was named the magazine's second editor and had the honor of presiding over the magazine's 50th anniversary last September. When I took over as BEEF editor, my first event was a meeting at which I encountered Bill Daniel of Chester, S.D., a farmer-feeder I greatly respected. He shook my hand and said, "You speak for the industry now, Joe." I never believed I held that exalted level of influence, but it was a sobering remark that I always bore in mind.
Our focus at BEEF has been on presenting cutting-edge production and management information, with a healthy dose of commentary and analysis. Over the years, we've tangled with both the organizations we tend to support in philosophy and those we don't agree with so much. But the guiding rule in our editorial was what we considered as best and useful for U.S. beef producers.
When I started with BEEF, it was purely a print effort. We now produce 12 monthly issues and about 300 electronic newsletters annually, and manage a website that will log 7 million page views this year. When the digital age came on, we built a website, but the challenge was to get visitors to the site. Sales manager Jay Carlson came up with the idea of doing a weekly newsletter aimed at the cow-calf sector, hence BEEF Cow-Calf Weekly.
He also suggested hiring Troy Marshall, a Colorado seedstock producer, rancher and former CattleFax analyst with a great industry perspective, to provide commentary each week. The newsletter was a big hit right off the bat, and - 13 years later - Troy's commentaries are widely read and discussed within, and even outside, the industry.
Later, I was approached at a South Dakota State University alumni banquet by Amanda Nolz, a junior student and a national Beef Ambassador from Mitchell, S.D., who was seeking an internship with BEEF. We brought the fifth-generation rancher on staff that summer and put her to work researching a daily newsletter. Over the course of the summer, she developed the template that is now BEEF Daily.
The newsletter debuted that fall with Amanda serving as the first editor while completing her last year in college. Five years later, BEEF Daily is flourishing, and Amanda, since married to Tyler Radke and with a baby in tow, writes from her family cattle operation in eastern South Dakota. I consider her the beef industry's best and most passionate advocate.
Those are some of the people to whom I owe a big debt of gratitude for helping me look good. I've always subscribed to the advice of hiring people smarter than yourself (some will say that's not a very high bar in my case), and I think it's paid off. It began with my first hire of Greg Lamp, my good friend, as managing editor, and continued to the talented staff I leave behind today – Senior Editor Burt Rutherford, Senior Associate Editor Jamie Purfeerst, and contractors Wes Ishmael and Amanda Radke. They are tremendously talented and dedicated professionals of the highest order and I count them as friends.
I also want to thank our long-time regular contributors, including ranch economist Harlan Hughes; DVMs Mike Apley, Mark Hilton and Dave Sjeklocha; ranch strategist Burke Teichert; and Steve Kay of Cattle Buyers Weekly.
As a staff, I think we share a few traits – a devotion to quality editorial, a love of the industry and a deep respect for those who are engaged in it. Cattle producers are a rare segment of agriculture, as they largely work without a government safety net, annually facing the vagaries of weather, the markets and acts of God. They lay it all on the line each year and they do it for a multitude of reasons. Of course, making a living is number one, but so is independence, the privilege and fulfillment of caring for the land and animals, and the opportunity to raise their families in a healthy and nurturing environment.
My job with BEEF has taken me many places. Over the course of my working career, I've visited all but three states and traveled some internationally, but I most treasure my visits to the country. Most of all, I've enjoyed being invited onto your operations and into your homes, sometimes to share a family meal, with my presence even noted on occasion in the grace delivered before the dishes start to pass.
Thank you, everyone, for the friendship, hospitality and respect you've granted me through the years. I consider myself very fortunate and very blessed. Best wishes to all of you.
You might also like:
12 new products for the ranch this spring
Cattle aren't the water guzzlers they're made out to be
60 stunning photos that showcase ranch work ethics
Must-Read: Montana couple uses "construction" cones to help herd cattle
6 steps to low-input cow herd feeding
Meet the U.S. cattle operations honored for stewardship efforts
Q&A: Nutrition author says dietary recommendations are "shockingly" unscientific
Subscribe to Our Newsletters
BEEF Magazine is the source for beef production, management and market news.
You May Also Like
---