Searching for a reason to be bearish? Look beyond the cattle market fundamentals
Searching for a reason to be bearish? Look beyond the cattle market fundamentals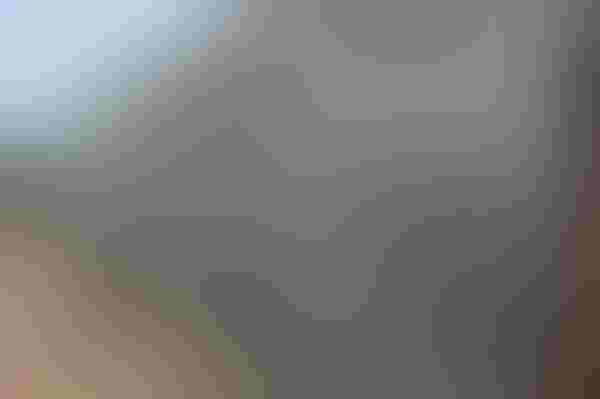 It's human nature for cattlemen—we are always looking for the next big negative that can drive the market lower. That's especially acute coming off a year like 2014 and seeing similar markets this year. When things are this good, we have to find a reason for it to move lower. 
I won't spend much time talking about the reality of self-fulfilling prophecies, but instead want to discuss if looking inward for a reason for the market to fall is where we should be focusing our attention. 
The supply side is problematic. We have started to expand, which over the next couple of years will shorten supplies even more as heifers go back to the breeding herd instead of the feedyard. Supplies will eventually increase, but that is a long-term proposition. Similarly, the domestic demand front is difficult to latch onto. It has exceeded expectations, so perhaps we could argue that demand has been somewhat of an aberration. So far, however, consumer demand remains a strong factor.  
So, if we are committed to looking for a reason that the market should crash, it makes the most sense to focus on external influences. In recent weeks, we have tried to focus on the corn market, with the latest planting figures showing more beans and less corn. Certainly, that has the potential to negatively influence the markets and margins, but the crop continues to enjoy very high marks from a quality standpoint, and without yield concerns, the lower-than-anticipated acreage is still historically very large.

BEEF Seedstock 100
Looking for a new seedstock provider? Use our BEEF Seedstock 100 listing to find the largest bull sellers in the U.S. Browse the Seedstock 100 list here.
Without Mother Nature stepping in, which is still a distinct possibility, any increase in corn prices will be fairly minimal. Certainly, higher corn makes for lower calves, but we would need a whole lot of help to make corn cause anything close to a move resembling a market crash.
Is the global economy our best bet? China's economy is undergoing a correction, and the entire Euro-zone is in flux with the impending collapse of Greece. While not insignificant, Greece is simply not large enough to cause too many waves; plus, the collapse of Greece won't likely be a collapse but rather a long and slow death by attrition. In addition, the world market has been digesting the Greece situation for quite some time.
That leaves us with a global recession as being our greatest threat. America has performed dismally since leaving the recession of 2005-2008, with nearly 6 million people having given up looking for work. The percent of workers 16-64 who are actively participating in the work force has declined by nearly 3%. That is not to say that we couldn't go back into some sort of severe recession, given the policies that have been enacted in the U.S. What's more, meager or anemic growth globally seems to be our fate, rather than robust growth. In fact, a global recession seems far more likely than robust growth, given the lack of pro-business policies. 
Yet, I would argue that the demise of Greece, and the Obama administration likely continuing to lose political capital as we move into the next election cycle, will slow the growth of anti-business, socialist policies. 
That leaves us with the third and most viable threat to the short-term success of our industry—a war that could send the global economy into recession. The Middle East is a powder keg as Islamic fundamentalism continues to grow. It is no longer just about exporting terrorism abroad, but also about waging war on the home front. Throw in Egypt, Libya, Syria, Afghanistan, Iraq, Iran and Israel, and the Middle East could truly end up tipping over the apple cart. 
Russia or the former Soviet Union is also a factor here. It has already taken over Crimea, invaded the Ukraine and began threatening other states that were formerly USSR states. Russia's economy and political system is in crisis and Putin has seemingly consolidated power to the extent that Russia is once again considered to be a dictatorship.
China is spreading its reach throughout Asia and is involved in a massive military buildup. All three areas have openly challenged America and America's global role as we retreat from these areas and reduce our military capabilities. I would argue that, as bad as the foreign policy, geo-political side of the equation looks, it bears resemblance to our economy. Everything is in place for a major disaster, our policies may have virtually ensured recession, inflation or even war, but they are the type of mistakes that are played out over decades.
So that leaves me with a fourth option—a food scare, whether it be E. coli, foot-and-mouth disease or something like BSE. More likely, it may be a bigger version of the lean, finely textured beef fiasco, where perception overshadows fact. We do know the media will be willing accomplices and that our opponents have great public relations apparatus in effect to take advantage of whatever might occur.
Bottom line? I really don't have a viable scenario concocted in my mind, but if we are looking for a reason why prices might crash, I guess I'm putting my money on the unknown health scare.
You might also like:
70 photos honor the hardworking cowboys on the ranch
Harlan Hughes: Could 2015 be a profit repeat?
Enjoy these picture perfect summer grazing scenes
65 photos that celebrate cowgirls & cattlewomen
5 best steps for preventing, diagnosing & treating foot rot
Can ranching be sustainable without profits? Burke Teichert says no
Subscribe to Our Newsletters
BEEF Magazine is the source for beef production, management and market news.
You May Also Like
---