South Dakota cattleman takes reins of NCBA
South Dakota cattleman takes reins of NCBA
Todd Wilkinson, a cow-calf rancher and cattle feeder, brings a passion for the industry to his new role leading NCBA.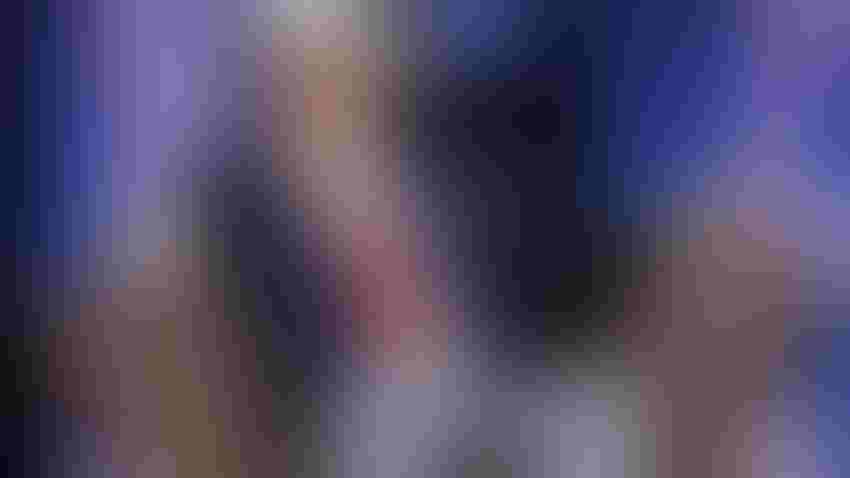 LEADERSHIP: The 2023 president of the National Cattlemen's Beef Association, Todd Wilkinson, speaks on traceability during the last day of the annual Cattle Industry Convention, Feb. 3 in New Orleans. Wilkinson, who hails from South Dakota, will lead the organization through farm bill debates and other regulatory issues this year.
Courtesy of National Cattlemen's Beef Association
Sit a few minutes with Todd Wilkinson and listen to this South Dakota cattleman speak about the beef industry, and you'll quickly see this cowboy has a real passion for the industry.
As the new president of the National Cattlemen's Beef Association, he will use that drive to advocate for cattle producers on Capitol Hill and around the nation.
"If you run into me across the country, one thing that I will say time and again is, if you're going to be in the industry, don't just talk the talk — you need to walk the walk," Wilkinson said. "My philosophy going into this next year is that I'm going to put on boxing gloves, and I'm going to be swinging for the industry."
And 2023 promises him plenty of opportunity to suit up.
Throughout the 2023 Cattle Industry Convention and NCBA Trade Show, the talk among cattle producers was concern about government regulations. Whether it was WOTUS (waters of the United States), endangered species or the next farm bill, Wilkinson said NCBA will be advocating for cattle producers.
New farm bill key
The farm bill has funding for the animal disease vaccine bank, and that funding runs out with this current farm bill unless it's reauthorized.
"We need to get that part of the farm bill reauthorized to include that, because we're completely vulnerable to a risk of foot-and-mouth disease or another foreign animal disease," Wilkinson said. "And all we have to do is look at our friends in the pork or poultry industries and see how devastating those animal diseases can be." Proactively funding the animal disease vaccine bank and continuing risk mitigation strategies and response strategies are key, he added.
That's even more important, considering that the Mexican government recently decided to get out of the North American vaccine bank, Wilkinson added.
"So, now we have a southern border that is extremely porous," he said. It's easily conceivable that foot-and-mouth disease could cross the border into the United States and move quickly into Canada as well.
Owns cow-calf herd, feeds cattle, has experience as attorney
Wilkinson and his son operate Wilkinson Livestock in De Smet, S.D., which runs a cow-calf herd and a cattle feeding business. He also has practiced law for nearly 40 years and specializes in business transactions, estate planning and probate, real estate and agricultural law. This experience will serve him and NCBA members well in the coming year, as tax issues and regulations regarding the Endangered Species Act and emissions reporting will be discussed on Capitol Hill.
The 2023 NCBA officer team, approved by the NCBA board of directors, took office at the end of this year's convention. Mark Eisele of Wyoming was named president-elect and Buck Wehrbein of Nebraska was elected vice president. Brad Hastings of Texas was named NCBA treasurer. Virginia cattleman Gene Copenhaver was elected chair of the NCBA Policy Division. Tim Schwab of Indiana was elected policy vice chair. Clark Price of North Dakota and Dan Gattis of Texas were elected as chair and vice chair of the NCBA Federation division, respectively.
National Cattlemen's Beef Association contributed to this article.
Subscribe to Our Newsletters
BEEF Magazine is the source for beef production, management and market news.
You May Also Like
---