South Korea shows strong demand for U.S. beef
South Korea shows strong demand for U.S. beef
Just a few years ago, the return of U.S. beef to South Korea was met with significant resistance. But when Korea's imports of U.S. beef recently surpassed Australian beef imports (during Korea's early May reporting period) for the first time since 2003, many Korean media outlets offered a positive take on U.S. beef's "comeback."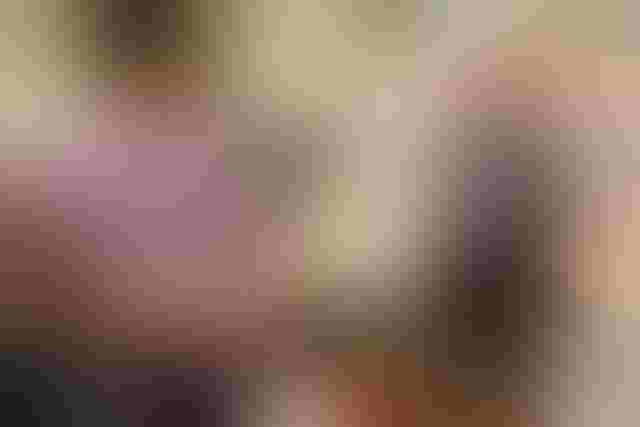 <p>U.S. beef met a positive response when it returned to South Korean stores in 2007</p>
Just a few years ago, the return of U.S. beef to South Korea was met with significant resistance. The market had been closed for nearly five years following the December 2003 BSE case, and most Korean consumers still lacked confidence in the safety of U.S. beef. Their fears were often fueled by very negative press coverage.
But when Korea's imports of U.S. beef recently surpassed Australian beef imports (during Korea's early May reporting period) for the first time since 2003, many Korean media outlets offered a positive take on U.S. beef's "comeback."
"Considering the fact that U.S. beef is currently more expensive than Australian beef, industry watchers believe that it is just a matter of time that U.S. beef takes the top position," reported "Business Korea." Several news reports also cited the increasing level of consumer confidence in U.S. beef.
That increased confidence is real. In recent consumer surveys conducted by the U.S. Meat Export Federation (USMEF), more than 50% of Korean respondents indicated that they intend to purchase U.S. beef, compared to positive responses in the single digits when the market first reopened in 2008.
Coming off a strong showing last year, U.S. exports to Korea continue to perform well in 2015. Through April, exports were 4% ahead of last year's pace in volume (38,828 metric tons) and up 8% in value to $277.2 million. One key development driving this growth has been an expanded presence for U.S. beef in supermarkets and other retail outlets.
"Since reentering the market, most of our success with U.S. beef has been driven by steakhouses, Korean barbecue restaurants and other foodservice outlets," said Jihae Yang, USMEF-Korea director. "But the recent gains in consumer confidence have helped make U.S. beef more attractive at the retail level, as customers look for high-quality proteins to serve to their families at home."
For example, Yang noted that earlier this year, Korean retail giant E-mart launched a new "Rocky Mountain Steak" store brand featuring U.S. beef, and by May sales had already surpassed $1 million.
MERS outbreak a concern
Exports are likely to suffer a temporary setback due to the recent outbreak of Middle East respiratory disease (MERS), which was first detected in Korea May 20. Through the end of June, more than 180 MERS cases had been diagnosed in Korea and 33 deaths were attributed to the disease.
Despite the fact that nearly all MERS cases involved hospital patients with existing health conditions, the outbreak had a dramatic impact on Korea's economy as consumers avoided retail stores, restaurants and other public venues. Although MERS is not a food safety issue, some retail food promotions were postponed because of Koreans' reluctance to congregate with vendors and other consumers.
"Korea's restaurant sector was hit especially hard by MERS, with some outlets reporting sales declines in excess of 50%," explains Joel Haggard, USMEF senior vice president for the Asia Pacific. "Hotels suffered many tour cancellations, and that also represents large group of foodservice consumers. Although retail stores have reported lower traffic as well, retail food sales – especially online sales – have held up due to an increase in in-home consumption."
As the spread of MERS slowed near the end of June, retail traffic began to rebound, offering hope that health officials have the disease under control and that its influence on consumers will be short-lived. Haggard does not expect the effect of MERS to be nearly as enduring as the impact he observed when severe acute respiratory syndrome (SARS) gripped Hong Kong in 2003.
"As the number of newly diagnosed MERS cases moves toward zero, we expect Korea's economy to bounce back quickly," Haggard says. "By comparison, the SARS outbreak in Hong Kong lasted three months and infected more than 1,700 residents. Toward the end of that three-month period, Hong Kong was a ghost town. Some iconic hotels reported zero guests and airlines were cancelling flights in and out of Hong Kong. But we are nowhere near that type of situation with MERS in Korea – in fact, we're already seeing encouraging signs of recovery."
Editor's Note—Joe Schuele is vice president, communications for the U.S. Meat Export Federation. He is based in Denver, Colo.
You might also like:
How to prevent & treat pinkeye in cattle
What's the best time to castrate calves? Vets agree the earlier the better
7 tools to win the war against cattle flies
How is a herd bull like a baseball player?
Harlan Hughes: Could 2015 be a profit repeat?
Enjoy these picture perfect summer grazing scenes
Can ranching be sustainable without profits? Burke Teichert says no
Subscribe to Our Newsletters
BEEF Magazine is the source for beef production, management and market news.
You May Also Like
---