Started Small & Just Got Lucky – Part 2
Started Small & Just Got Lucky – Part 2
Here's part two in a serialization of consulting nutritionist Kenneth Eng's 50-year retrospective on his career and the beef industry.Read the whole series:Part 1: 50-Year Look At His CareerPart 2: Texas A&M DaysPart 3: Independent ConsultingPart 4: Boom Times in Southern PlainsPart 5: 70's Feedlot Consulting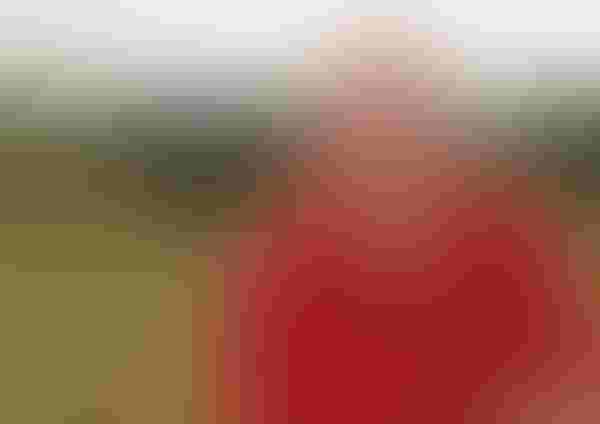 <p><span style="font-size: 14pt; font-family: 'Times New Roman', serif;">Consulting nutritionist Kenneth Eng&rsquo;s book, &ldquo;Started Small And Just Got Lucky,&rdquo; debuts in September.&nbsp;</span></p>
CHAPTER 4 – Graduate degree
After finishing my bachelor's degree, I decided I definitely liked animals better than plants and I needed to spend more time in the animal nutrition field. I had several university teaching and research fellowship offers, but I chose to stay at the University of Nebraska for my master's degree and then went to Oklahoma State University. Working on my master's degree, I was fortunate to have John Matsushima as my major advisor and he was a great mentor. He and his wife, Dorothy, were also good friends—and graduate students never have too many friends. I took several nutrition classes and more science classes, and I managed to complete my degree and research in three semesters. Some of the professors said I seemed to be in a big hurry and I told them, "You got that right."
On weekends several of us would compete in small town rodeos. Also our college rodeo team finally got off the University "black list," and we scheduled a spring rodeo at the Coliseum. In conjunction with this we decided to have a buffalo barbeque—and that's where it got interesting. I don't recall where we got the buffalo, but they let us take it to the meats lab to be slaughtered and processed.
We ran it into the kill chute and hit it a couple of times with the stun gun which did no good whatsoever. One of the team members said, "I've got an old Winchester in the pickup." If I recall correctly, it was a .38-55. He shot the buffalo and put him down, but when we opened the chute gate, and I tried to put the leg shackles on him, he got up, charged around, and tore up everything in sight.
A meats lab employee who was a big burly fellow kept yelling at us, "Don't shoot; don't shoot," as he chased the buffalo with a sledge hammer. Finally, everybody including the buffalo collapsed in a heap, and we got the job done, but the end result was the rodeo team was once again on that "S" list.
By the time I reached Oklahoma State University, I was pretty burned out on college. but I thought I had too much invested to quit without a Ph.D.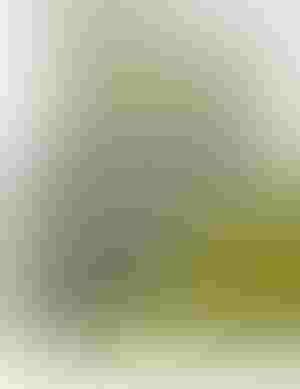 I ended up with a major in ruminant nutrition and minors in physiology and biochemistry. Quite a departure for a fellow that five or six years previously had not even entertained the idea of going to college.
 Nonetheless, I resolved to work hard and get out as soon as possible, not only because of my boredom but also because Pat and I had one little girl, Laura, and another one on the way, Julie.
Regarding my studies, the first thing I decided to do was to get my language requirement out of the way. I had a choice of either German or French. Since I knew a little scientific Greek and Latin, I chose French and proceeded to audit a French class and study like hell. If you had an approved textbook to translate you could "test out" at any time. A month later, I took my French exam, got lucky and passed it and then started to work on my other classes along with my research.

Read Part 1 of Started Small & Just Got Lucky NOW
Don't start a book at chapter 4! If you haven't read the first part of Ken Eng's historical account of his 50-year career in the cattle industry, catch up now!
We had a lot of good graduate students at Oklahoma State who later did well in their careers. Even so, some of the professors were not easy to get along with. I was also somewhat unhappy because of my lack of control over my own destiny. There were several professors who really didn't like each other, and if you were unfortunate and got a couple of them on your graduate committee, it spelled trouble.
My research went fairly well, and writing had always been easy for me, so I submitted my thesis in record time. That's when my troubles began. I believe there were five people on my committee, and they would pass my thesis back and forth—each making corrections on corrections on top of corrections.  When I would subsequently re-edit it, one of the other committee members would make additional corrections or want it changed back to the original.
Fortunately, one of my committee members was Dr. W.D. Gallup who was a former editor of the Journal of Animal Science and renowned for his work as a biochemist as well as his writing ability. I had an office next to him in the biochemistry lab. At this time he had been ill for over a year. I finally caught him in his office one day and asked if he would have time to read my thesis. He did, and he really "tore it up" but in the end it read much better; after I made the corrections he suggested he signed it on the spot. After he signed it, the rest of the committee fell in step. They said the same thing at Oklahoma State as the University of Nebraska—"You sure are in a hurry." And I again said, "You don't know how right you are."
In fairness, I'm sure I was a "pain in the butt" and didn't fit the accepted mode of a Ph.D. graduate student. I've always been an independent thinker, and while I can accept authority, that doesn't prevent me from questioning it. Also, being in a hurry doesn't necessarily fit well with some college professors.
Subscribe now to Cow-Calf Weekly to get the latest industry research and information in your inbox every Friday!
Finally, most of the professors where veterans of World War II (many distinguished) and they didn't have a lot of tolerance for a wet-nosed kid who was already accustomed to making his own decisions. Looking back, most of my professors were pretty good people (especially my major advisor, Dr. Nelson), but the fact that many of them didn't get along well made it difficult for grad students.
I had my class work done, thesis approved and orals passed prior to my 25th birthday. There was only one problem—no jobs were available. Most of the Ph.D. graduates were accepting "post-doctorate positions," but I swore I would never do that. I even considered going back to horseshoeing. However, at the last minute I got a job offer at the Texas A&M Gulf Coast Experiment Station and accepted it before they could change their mind. It turned out to be a great job, it paid a whopping $7,200 per year, and we were on our way to Aggie land and the Gulf Coast with a new Ph.D. and a real job.
CHAPTER 5 - Texas A&M - Aggie Days
The Texas A&M Gulf Coast Experiment Station was located near Angleton, about 40 miles south of Houston and 15 miles from the Gulf. The station superintendent was J. C. Smith and the pasture research man was Marvin Riewe, both of whom had an agronomy background. I was to work on nutrition research with the cow herds, which consisted of one purebred Hereford, a purebred Brahma herd, and we were developing a F1 Braford herd.
Texas A&M was at the forefront of much of the F1 research that was interesting. Riewe and I were involved in a joint Southeast research project involving almost all the USDA and southern universities, and we were doing research on coastal Bermuda which was a new hybrid Bermuda. This was advanced and intriguing research, but I also had a lot of other ideas Luckily, I was given completely free rein as long as I could find the additional money needed. We ended up with a pretty nice feeding facility, metabolism facility and a reasonably good nutrition lab.
I also built some climate-controlled feeding pens for lambs with the goal of studying the interaction between temperature and diet fiber level on intake and performance. To study the difference in diet density and fiber digestion and the effect of heat increment on intake at high temperatures, I procured a granulated polyethylene material from a nearby Dow Chemical plant. I compared diets with approximately 30% granulated polyethylene to diets with a high roughage or crude fiber level. The results were thought-provoking, and I consequently published a couple of papers receiving much curiosity from scientists in various parts of the county.
One was a nutritionist named Dr. White from a Louisiana State University experiment station. He wanted to know where to get polyethylene. I knew there were several chemical plants producing polyethylene around the New Orleans area, and suggested he check with them. He started a feeding study using steers.
About a month later he called saying, "This isn't working." The polyethylene cattle were getting a bigger gut, lower intake and thinner as the days went on. I never encountered that problem but was interested in his observation. I drove over to see Dr. White and found that his polyethylene source was not granulated but cubes of about ½ to 1 inch in diameter. I told him, "I don't think these cubes would pass through the rumen, and if you check the rumens, I bet you they're full of polyethylene." Sure enough that was what had happened.
We all had a good laugh and I would have forgotten about it, but nutritionists from Farmland Industries and Dow Chemical began calling me asking for more information. Based on these observations and data and a little of their own research they obtained a patent on a product called "Roughtabs," which involved the feeding of polyethylene cubes for the first few weeks of the feeding period. You then withdrew them plus any other roughage with the assumption these cubes would recycle in the rumen and provide the necessary roughage stimulation in the rumen. It was a great concept and they did get patents and feeding approval; however, when they took the program to commercial feeding operations, it never worked as planned.
I worked on another piece of original research that involved ammoniated rice hulls. The product was called Deltrix-10 because the protein equivalent was approximately 10-11%. We conducted several trials with it and found it was a reasonably decent low-quality roughage substitute in high concentrate diets. The parent company had a fair amount of success marketing it into the feed industry for several years.
Intrigued by the people
More interesting than the product itself were the individuals involved who were venture capital types of people and ranch and oil people from the Houston and South Texas area. The man who developed the patent was the prototype of a mad German scientist. To call him eccentric was a gross understatement, but he was dynamic and weird enough to attract a lot of investors.
Rice is, of course, a big crop in the Gulf Coast area, and rice hulls are as close to totally indigestible as any natural occurring feedstuffs. Thus there had been a big disposal problem with them. Rice hulls are composed of approximately 40% crude fiber, 20% lignin, plus 20% silica and in their native state are truly indigestible. The process involved ammoniating the rice hulls under high pressure in a large reactor. The venture capital company also worked at ammoniating a lot of other products and looked at additional treatments of fiber with calcium hydroxide, sodium hydroxide and materials.
There were several impressive people involved either from a technical standpoint, or as investors or promoters. These included Harry Konen from Houston, who was a poultry nutritionist; Forrest Warren, who was an independent Houston oil man and rancher; some personnel from King Ranch; and several people involved in the Weingarten food stores.
Konen was a great guy, a chemist by trade and a very successful, independent poultry nutritionist at that time. He was my first exposure to independent consultants, and when I did a little part-time work for him I "caught the bug." Warren, who I will discuss more later, became a great friend. He died early, but he was involved in several feedlots in the Texas Panhandle area, pasture cattle throughout Texas and a ranch near the edge of the Crockett National Forest.
I helped him design a feeding research station at his East Texas ranch, and we conducted several feeding studies there. My first consultant fee was $5 per hour plus expenses and I was worried I might be overcharging him.
One little-known fascinating aspect of ammoniating products, especially those high in soluble carbohydrates, is that there is occasionally a toxin formed that affects an animal's nervous system. In the mid-1950s, several molasses companies worked with an ammoniated molasses product. The reason they discontinued the practice was the occurrence of what was referred to as the "Crazy Cow" or "Mad Cow" syndrome. Some cattle would go berserk and charge into fences, cowboys, and so on, but they would usually recover. I observed this occasionally in our research facility.
You would also sometimes see it in calves that were nursing cows that were fed ammoniated products. This correlation was later confirmed by Wisconsin researchers using sheep as experimental animals. They attributed it to an alkaloid formed in the ammonization process. One weekend an animal in one of the experimental pens I was walking through began to shake and get that wild-eyed look. It charged and ran over me then hit the fence and collapsed. Five minutes later it was back to normal but it was an exciting and painful observation.
The eccentric scientist convinced the investors they should put a plant in the rice-growing areas in Mexico. He was sure that with the proper equipment he could produce a 20% protein product. The Weingarten organization backed this project along with some Mexicans in the entertainment business who knew nothing about cattle but did know about promotion. However, the product they began producing not far from Veracruz would never pass the lab test conducted by the Rockefeller Foundation.
I knew Dr. Ned Raun, who was head of the Rockefeller Foundation in Mexico City, and they asked me to visit the German to convince him to register the product and also to visit the facility near Veracruz. First, I went to the plant which was near a small town called Cordova, Mexico, on the edge of the jungle. It was a beautiful area but a strange place for the plant.
They made a "run" of their ammoniated material for me to examine. I could tell by looking at it that it was not going to be that high in protein but, when they ran it through the lab he had designed, it checked out at exactly 20% protein equivalent using the Kjeldahl method.
I asked them if they ever did a water blank to check their reagents and they said, "What's that?" I ran a water sample through the Kjeldahl procedure and guess what: it tested 10% protein. Obviously their reagents had been "doctored."
This solved the mystery of why the product wasn't passing specifications with the Mexican authorities, but they still wanted me to meet with Raun and the Rockefeller Foundation. They were convinced that maybe with some mordida (bribe), this could be resolved. They arranged an elaborate dinner with Raun and I and their investors. I finally convinced them that their product was actually 10% protein rather than 20% protein and money would not change this.
I returned one more time to reconfirm these observations and have another round of parties. After it was all over, one funny comment the elder Mr. Weingarten made was that he should have known better than to invest in anything that "needed feeding or ate at night."
I also got to be a good friend with other Weingarten people. One of them was an accountant from the East who had previously been involved in the entertainment business with Mercury records, Playboy, and the like. He had married a blond Texas girl quite a bit younger who was in some ways a stereotypic blond. Once we were with him and ran into Joe Louis at the Dallas airport. The Weingarten man who had known Joe from his entertainment business days introduced the famous boxer to his wife who promptly asked him, "And what do you do, Mr. Louis?"
While at the research station, I would go to the main campus once a month and became well acquainted with O.D. Butler, department head of animal science, and Professor Riggs who are both great people. Dr. Butler was a great department head and Riggs, while not flashy, was a classy fellow. Butler was a World War II veteran and an officer in the Rangers. He was fair but could be abrupt.
At one of the annual beef conferences, Bill Ellis, who was a new staff member, said he had a friend from Rowett Institute where he done post-doctoral work who he could secure as the main speaker for the evening Beef Conference dinner. This gentleman was Dr. Reg Preston "not Rod Preston," and he came dressed in slippers and blue jeans. The next day, he flew from Houston to Cuba to head up Castro's Agricultural Research. This really embarrassed Butler and I remember him telling Ellis that the next time he recommended a speaker, he damn well better check his politics.
Another amusing Butler incident was a conversation he had with Bill Pope who was then associate ag director at A&M. They were just completing a trial at the Beeville Experiment Station comparing steers versus bulls started as calf feds. As expected, the bull calves outperformed the steers but Pope told Butler that he sure wouldn't want to eat bull meat.
Since some of the carcasses would be processed at the A&M Meat Research Lab, Butler suggested he buy a bull and put it in his locker, and Pope could buy a steer and they would compare them. Several months later, Bill commented to Butler that his steer was really good eating and asked how was the bull? Butler who was in charge of the carcasses replied to Pope, "How do you know you got the steer?"
After three years, I decided I wanted to go into the commercial industry even though Texas A&M asked if I would transfer to the main campus. I experienced some remorse and left a lot of good friends with whom I would associate again around 1970.
A couple of footnotes to the ammoniated rice hulls story: an ag writer from the Houston Post interviewed me about our research, and wrote an article including the amount of rice hulls to be potentially processed. It amounted to more than twice the rice hulls produced in the entire world. When I called him and pointed out the mistake, he said, "Son, don't worry about it, you got your name in the paper and it's just a bunch of zeroes anyway."
Also, about 10 years later, the German scientist and some investors in the Philippines called me to do some consulting work on a new project designed to grow beef from tissue cultures to feed all the Philippines Islands. I said I was too busy, but wished them luck.
Next week: Leaving A&M for the Corporate World & Early Independent Consulting and Consultants
Kenneth Eng is the benefactor of the Dr. Kenneth & Caroline McDonald Eng Foundation, which Eng established in memory and as a legacy to his late wife Caroline. The $2 million foundation funds cow-calf efficiency research at Texas A&M University (TAMU), the University of Nebraska and Oklahoma State University.
Each year, the results of research funded by the foundation is presented in a public symposium, which this year will be hosted by TAMU on Sept. 18-19 at Embassy Suites – San Antonio Riverwalk, in San Antonio, TX.  Order a book or learn more about the symposium that will focus on improvements of beef cow efficiency and profitability by intensive and semi-confined production systems.
You Might Also Like:
Are You Deworming Your Cows At The Right Time?
Top 10 Technologies In The History Of U.S. Beef Industry
80+ Photos Of Our Favorite Calves & Cowboys
3 Things You Need To Know About Feeding Moldy Hay
Subscribe to Our Newsletters
BEEF Magazine is the source for beef production, management and market news.
You May Also Like
---