States prepare for animal evacuations prior to Hurricane Irma
States prepare for animal evacuations prior to Hurricane Irma
Alabama, Georgia, Mississippi and South Carolina temporarily suspend interstate movement requirements for livestock and horses from areas expected to be affected by Hurricane Irma.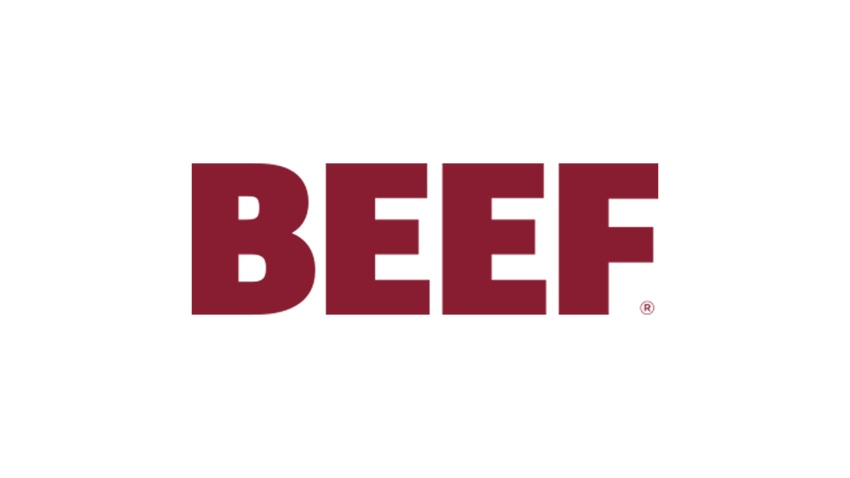 The Florida Department of Agriculture & Consumer Services' (FDACS) Division of Animal Industry announced Sept. 5 that it has temporarily suspended the intarstate movement requirements for the transportation of animals from the areas expected to be affected by Hurricane Irma.
In addition, the following states have waived their interstate import requirements for Florida for pets and livestock leaving the expected impact areas of Hurricane Irma: Alabama, Georgia, Mississippi and South Carolina (announced Sept. 6).
Any person transporting pets or livestock must stop at the department's agricultural interdiction stations and present any required movement documentation, FDACS said. A transporter that fails to provide the required documentation will be issued an advisory notice, which must remain with the livestock during transport to Alabama, Georgia or Mississippi and the return trip to the original Florida destination.
Visit http://www.freshfromflorida.com/Divisions-Offices/Animal-Industry/Consumer-Resources/Emergency-Response, or call (850) 410-0900 for more information.
Alabama
"Hurricane Irma, upgraded to a Category 5 storm with maximum sustained winds of 185 mph, has the capability of causing catastrophic damage. We stand ready to assist our neighbors in Florida by providing a place for those who need shelter for their livestock," Alabama commissioner of agriculture and industries John McMillan said.
In preparation for this storm, Alabama state veterinarian Dr. Tony Frazier has been in contact with Florida state veterinarian Dr. Michael Short in planning for the potential evacuation of certain livestock and animals.
Animals moving to Alabama in response to evacuation orders will be exempt from a certificate of veterinary inspection. There are four sheltering facilities that are equipped to accommodate these animals at this time. If these facilities reach maximum capacity or if additional sheltering facilities become available, updates will be posted at http://www.agi.alabama.gov/hurricane-irma-sheltering-facilities.
These sheltering facilities are only equipped to shelter livestock, not pets or companion animals such as dogs or cats. Please contact the facility to confirm that space is available prior to arrival.
When evacuating, it is important for livestock owners to be prepared to care for their animals while they are away. Be sure to bring the following items:
* A current list of all animals, including their records of feeding, vaccinations and tests. Make sure you have proof of ownership for all animals.
* Supplies for temporary identification of your animals, such as plastic neckbands and permanent markers to label your animals with your name, address and telephone number.
* Handling equipment such as halters and appropriate tools for each kind of animal.
* Water, feed and buckets, as well as the tools and supplies needed for sanitation.
For question or concerns about sheltering livestock during hurricane evacuation, contact the Alabama Department of Agriculture & Industries Emergency Programs at (334) 240-7278, or email [email protected].
South Carolina
Additionally, in South Carolina, Clemson Livestock-Poultry Health — the state agency that oversees animal health issues in the state — announced Sept. 6 that it has suspended some of the requirements for the interstate movement of animals to accommodate evacuations ahead of Hurricane Irma.
South Carolina state veterinarian Boyd Parr issued the order suspending certain movement requirements, which extends until the end of September, to allow owners evacuating ahead of the storm to speed the transport of large animals.
Both state and federal regulations provide for the restriction of movement, quarantine and identification of animals, such as horses, cattle, swine and goats, to prevent the spread of animal disease. These regulations frequently require certification by veterinarians as to the health of the animals being transported.
"Due to potential emergency conditions that appear likely due to Hurricane Irma, South Carolina will make temporary exceptions to the regulations governing the importation and exportation of animals coming into and leaving South Carolina," Parr said in issuing the order. "All animals moving under these exceptions are expected to return to their state of origin no later than Sept. 30, unless the order is extended or revised."
Horses are a major concern, Parr said. The order makes specific allowances for horse owners, especially with regard to the Coggins test.
More information is available from the Clemson Livestock-Poultry Health website.
Subscribe to Our Newsletters
BEEF Magazine is the source for beef production, management and market news.
You May Also Like
---