Stepping beyond status quo
Stepping beyond status quo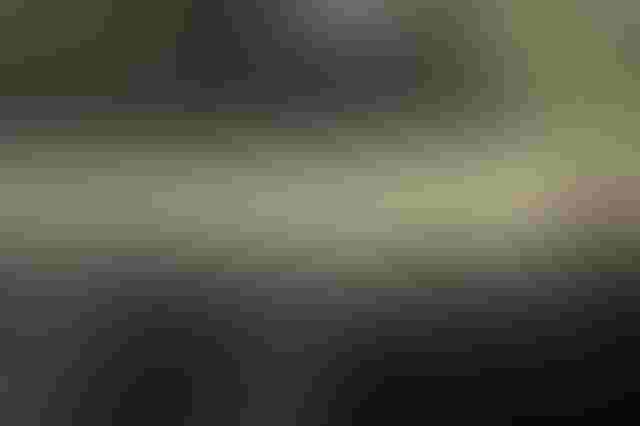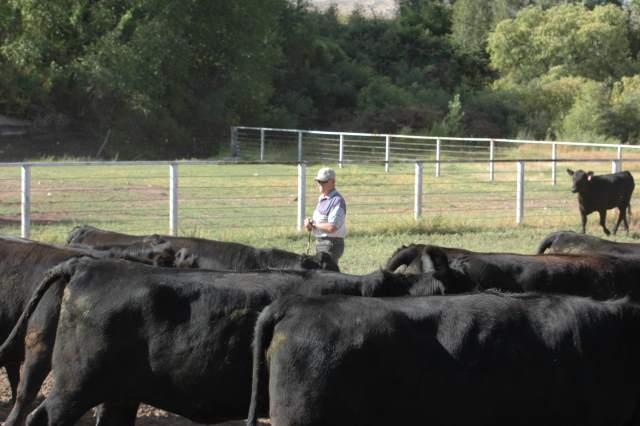 <p>Colorado rancher Ed Hanson sorts cattle</p>
If you're reading our magazines and those of our competition to keep up, I propose to you that's not nearly enough.
You need to study outside your operation, outside your commodity, outside of agriculture, to be profitable and to make the most of your competitive advantages.
This was first driven home to me strongly when I read "The Innovator's Dilemma" back about 2000, and again many times since. Most recently, I was stirred to such thoughts again when Colorado seedstock producer Kit Pharo shared this video from Farm Credit Canada. It features Danny Klinefelter, Texas A&M economics professor and director of The Executive Program for Agricultural Producers. He talks about the competitive nature of the top-flight ag producers he knows.
I was fortunate to spend a little time with Klinefelter and some of the producers in TEPAP nearly 20 years ago, and eavesdropping on their conversations, not to mention my attendance in some of the planned talks by top businesspeople, was a heady experience.
In the video, Klinefelter makes several critical points about great managers I see as clearly worth repeating:
The best managers recognize no matter how well they're doing, there is or soon will be a way to do better.

If they hear another farmer or rancher say they are doing something because that's the way they've always done it, they know they have a competitive advantage over that person.

The only truly sustainable competitive advantage is the ability to learn and adapt faster than your competition.

The future will always belong to those who see the possibilities before they become obvious to the average producer.

Great managers think people who haven't failed haven't tried very hard.

Your rate of improvement will be set by your competition, and not by your own comfort level.
The reason all this matters, let me remind you, is that we're in a commodity business, the closest to an open-competition marketplace we have in America. As many economists have phrased it, that means the competitive marketplace is always working to drive the financial returns to the "average" producers—those in the middle—to zero. Competition does this as people compete for the most limiting resources.
That means those who are sloppiest and highest-cost producers, those who have no competitive advantage and who make no effort to improve, will go out of business or perpetually subsidize their business. It also means those who strive to be the best will be the ones making the most profit.
I have written numerous stories over the years with Stan Bevers in Texas, examining the numbers from the Standardized Performance Analysis (SPA) database. One of the important lessons I remember from that was Bevers' analysis not many years ago of the top 25% operations, by profit margin. Those operations, he said, just did everything a little better, and most of all, they did things a little more profitably in every area.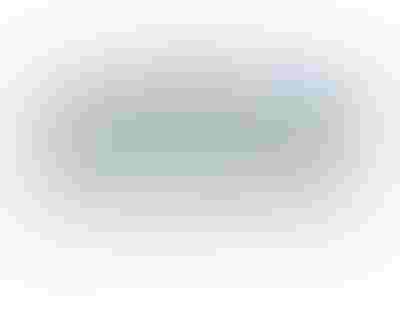 In the Klinefelter tape I mention above, he added another important warning: "If you focus too much looking inward at your own operation, your geographic region or your commodity group, you'll be left behind."
I'll add one more thing I think is important. As expansion fever gripped the beef industry over the past couple years, people have paid ridiculous prices for heifers and cows, and in some cases for land. Since depreciation is one of the largest expense categories borne by ranches, paying too much for breeding stock has long-term drag on profit potential.
Since land pricing and purchasing can, under a variety of scenarios, have a major affect on the amount of cash available to an operation, it can have very long-lasting effects. The winter before last, as corn was beginning its crash, I heard Michael Boehlje, Purdue economist, ask a group of corn farmers that, if they paid too much for land, how long it would raise their cost structure.
To their silence, he stormed: "Forever ... forever!"
It's no different in the beef business. Considering our low monetary turnover, we may have it even worse.
You might also like:
Ranching operations personify environmental stewardship
7 things to put on your breeding season prep checklist
Gallery: Get to know the 2016 Seedstock 100 operations
5 things to know about Netflix's The Ranch starring Ashton Kutcher
When should you castrate your beef calves?
5 essential steps for fly control on cattle
What's the best breeding weight for beef heifers?
Subscribe to Our Newsletters
BEEF Magazine is the source for beef production, management and market news.
You May Also Like
---