Stuff happens! Communication is the key to moving forward
Stuff happens! Communication is the key to moving forward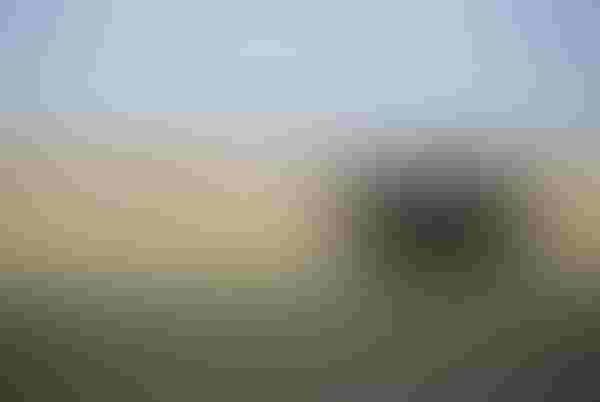 Agriculture has a way of forcing people to deal with difficulties that other businesses can't even comprehend. There are simply a whole lot more variables that fall out of our control and that do not follow predictable patterns. Mother Nature, cows and commodity markets are a whole different game than making iPhones or hammers.
However, I don't want to talk about the normal things that can go wrong like drought or a BRD outbreak. Rather, I want to talk about one of the variables that people in agriculture could do a much better job at. It is one area where other industries probably tend to be better at than agriculture, and it is an area that probably has as much potential to positively or negatively influence the bottom line of an operation as much as anything.
In full disclosure, I have made mistakes in every area imaginable when it comes to managing an agricultural operation, but unquestionably this is the area that has cost me the most, and the area that I need to focus on the most. I'm talking about communication with others, especially when things don't go according to plan, and it rarely does.
I'm not going to focus on negotiations, though negotiation skills are paramount to success. Constructing a win/win scenario that is fair to everyone involved is always complicated by the uncertainties of our business. Rather, I want to focus on those times when things don't go according to plan, which is the most of the time. And the communication we have with suppliers, customers, employees and family, which are the lifeblood of our business.
Thankfully, we don't get mad when that high-dollar bull breaks his penis, as long as the seedstock supplier stands behind him. We don't get angry at the feedyard when fed prices drop $10 per cwt, and we lose $80 per head, any more then he gets mad at the cow-calf producer who sold him $140 breakevens against $110 prices.
There are certain things that simply happen in our business and thus we tend to separate outcomes from the process. It is the process that provides opportunities for success and that is what we can hold people responsible for.
The hurt bull, the broken tractor, the profit or loss are not the issue; it is how we deal with them that is the key. Communication is the key to minimize difficulties and keeping minor issues from turning into major ones. If everyone is on the same team moving forward, then no obstacle is a problem.
However, if two parties are not aligned and not communicating effectively, then the relationship can quickly become adversarial. It is a strange quirk of humans that the more we need each other, the more we rely on one another, the easier it is to offend each other. Communication is the foundation of trust and it is vital.
Understanding your communication style and that of the individual you are communicating with is vital. What you say is not nearly as important of how you say it. Because, in the end, both people have to hear the same thing, they have to understand the same goal and vision, and they have to not only the same expectations, but a means that ensures accountability and prevents minor problems from becoming major ones.
Rarely have I seen a deal or relationship fall apart because one party or the other changes their vision of the outcome. It is usually because of misunderstandings of how the end goal was to be achieved. 
Execution and accountability can be issues, but more times than not those are failures of communication. Nothing is worse than having two sides who want to create a positive outcome, yet who are unable to communicate effectively enough to ensure it happens.
It probably should have been at the top of my management priority list a long time ago, but from here on out, the first priority in our operation is better communication—with family, friends, suppliers, partners, and customers. And every strategy and tactic will begin with the top priority of how to communicate effectively with those individuals who will help achieve it. 
The opinions of Troy Marshall are not necessarily those of beefmagazine.com and the Penton Agriculture Group.
Subscribe to Our Newsletters
BEEF Magazine is the source for beef production, management and market news.
You May Also Like
---