Summer Surge Puts U.S. Beef Exports To Taiwan On Record Pace
Summer Surge Puts U.S. Beef Exports To Taiwan On Record Pace
Importers and distributors in Taiwan have shown strong interest in branded beef products – an opportunity on which the U.S. industry has been quick to capitalize.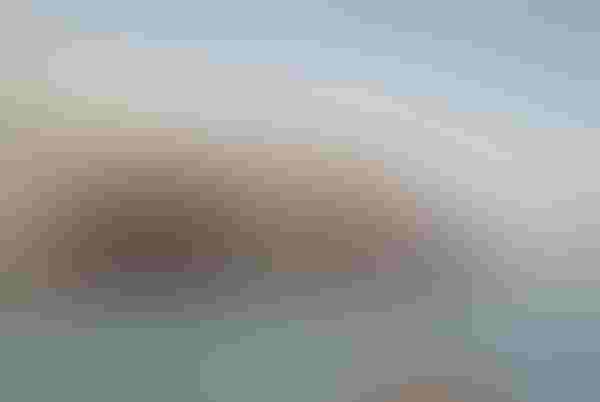 As 2014 began, U.S. beef appeared to be headed for a challenging year in Taiwan. Importers were purchasing large volumes of lower-priced Australian beef – the result of drought-induced herd liquidation. Meanwhile, New Zealand beef had gained a price advantage through a newly implemented free trade agreement with Taiwan, which took effect in December. While Taiwan's beef import duties are fairly low for all suppliers – averaging about 15¢/lb. – the trade agreement cut New Zealand's duty rates in half this year and will eliminate them entirely in 2015.
After a sluggish start to the year, U.S. exports to Taiwan began to recover in the second quarter and came on strong in the summer months. June exports totaled 3,177 metric tons (mt), up 54% from a year ago, valued at $29.2 million – up 63%. July exports surged 83% in volume (3,310 mt) and nearly doubled in value ($29.4 million, up 96%).
This pushed the January-July export volume to 19,437 mt, up 11% from a year ago. Export value reached $162.2 million, up 16% from a year ago and well ahead of the record pace of 2010. U.S. exports to Taiwan finished that year at $216 million, but should top $250 million by the end of 2014.
"While Taiwan's overall economy isn't really seeing a high level of growth at the present time, the foodservice sector is performing quite well, and we see buyers willing to pay the higher prices for U.S. beef," says Joel Haggard, U.S. Meat Export Federation (USMEF) senior vice president for the Asia Pacific. "The U.S. industry is also seeing a growing percentage of chilled beef in its export volumes, which is very encouraging. Demand for U.S. steak and Asian barbecue items is robust in Taiwan, despite tight supplies."
Subscribe now to Cow-Calf Weekly to get the latest industry research and information in your inbox every Friday!
According to January-July import data, the U.S. accounted for 62% of Taiwan's chilled beef imports. Chilled imports from the U.S. were up 25% from a year ago to 7,186 mt, while Australia's chilled volume was up just 4% to 2,528 mt (equal to 22% market share). Chilled imports from New Zealand were much higher on a percentage basis (1,603 mt, up 62%), but still captured just 14% of the market.     
"Taiwan's rapid growth in chilled beef imports has resulted from an increase in demand from the foodservice sector, as well as a narrowing of the price difference between chilled and frozen beef prices," Haggard explains. "In addition, USMEF's efforts to educate importers on handling and storage of chilled beef are definitely paying dividends for the U.S. industry. Taiwan's importers have become much more adept at managing chilled inventories, and most major players now have individual quick frozen equipment."
Haggard added that importers and distributors in Taiwan have shown strong interest in branded beef products – an opportunity the U.S. industry has been quick to exploit.
"It's encouraging to see importers looking for products that they can position based on attributes other than price," he says. "More and more importers want to provide their clients with products that will not only add value and variety on restaurant menus, but also have a story behind them. This creates an additional opportunity for us to differentiate U.S. beef from the competition."

Can You Tell Profit When You See It?
Enter our 2014 BEEF Efficiency & Profit Contest & you could win $1,000 cash (indvidual) or $5,000 in Merial product (feedlot group). Enter here!
USMEF recently conducted a branded beef seminar in southern Taiwan, attracting more than 100 foodservice and retail professionals – many of them representing high-end outlets. The event featured four chefs who created innovative dishes combining U.S. branded beef products with popular local ingredients.
"We were very encouraged by the results of this seminar and by the feedback we received from participants," Haggard says. "U.S. beef is well-positioned at the high end of the market in Taiwan, and end users are pleased with the positive impact it has on their bottom lines."        
Joe Schuele is communications director for the U.S. Meat Export Federation.
Other stories you may enjoy:
BEEF Exclusive: Herd Expansion? BEEF Readers Say Its Go Time
15 ATVs and UTVs That Are New For 2014
10 Ways To Have A Stress-Free Weaning Day
Effective Heifer Development Means Thinking Early & Long Term
Subscribe to Our Newsletters
BEEF Magazine is the source for beef production, management and market news.
You May Also Like
---