Supply-driven meat markets keep pressuring prices
Supply-driven meat markets keep pressuring prices
The global meat market is becoming more complex and supplies of all meats are growing. That may create opportunities for the producers and processors who read the market well and respond swiftly.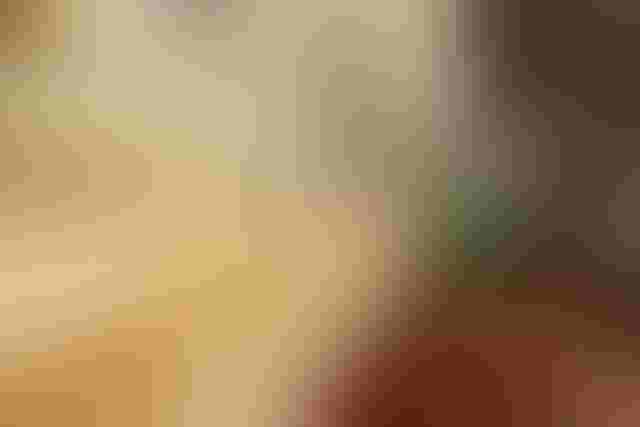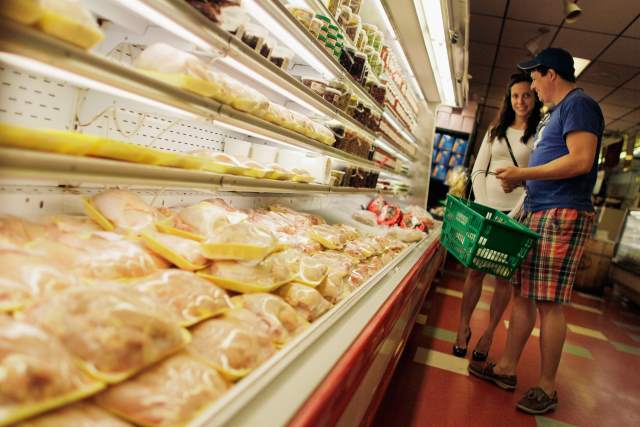 Consumers will benefit and producers may struggle from a supply-heavy market and resulting downward pressure on global meat prices during 2017.
 That is the forecast of a new report from the Rabobank Food & Agribusiness Research and Advisory group, and it's not unlike other predictions for world protein markets next year.
 The report, "Prices Under Pressure in a Supply-Driven Market: Global Outlook for Animal Protein in 2017," suggests these things and more:
High supply and competitive markets expected to push down all protein prices.

S. and global beef production to grow again in 2017.

Burdensome feed grain supplies will continue to spur animal protein business expansion.

China is forecast to maintain record levels of pork imports into 2017.

More complex production market forecast, with pressure to mitigate threats such as concerns over antibiotic use and greenhouse gases.
 Beef still zooming
After posting herd growth of 4.5-5% in 2016, Rabobank economists expect U.S. beef producers to add 2.5-3% more animals to the herd in 2017. They further expect strength in the U.S. dollar to draw more beef imports next year.
 However, the analysts also think higher supplies should decrease volatility in the markets and thereby reduce some of the wild price swings beef producers have witnessed over the past 18 months or more.
 The severe drought in Australia has ended and herd rebuilding has begun, so Australian beef production will drop. Brazilian beef production will rebound in 2017 after a very small increase in 2016. New Zealand beef production is expected to remain flat.
 The analysts also say global pork production is the big protein market driver next year, including a big increase in Chinese domestic pork production. Global beef production will expand overall. Global poultry production is likely to shrink somewhat in 2017 after three years of expansion, but the U.S. expansion is expected to continue.
 Strong dollar pressure
The surge in the U.S. dollar's value will pressure meat prices in the U.S. because the growing volume of meat will need robust export volume to help with consumption and reduce domestic supply, they add.
However, despite an already-strengthening dollar, meat exports from the U.S. have been posting a decent year.
 Reviewing the USDA's October export data, Oklahoma State University Extension Livestock Economist Derrell Peel said October meat trade and year-to-date exports were positive for pork, poultry and beef.
 Peel noted year-over-year pork exports were up 9.1% in October. This helped bring about a year-to-date total up 2.0%. Broiler exports were up 8.1% in October, compared with last year. Year-to-date broiler exports for the first 10 months of the year were up 2.5% over 2015 levels. Beef exports in October were 16.9% higher than last year, with year-to-date beef exports up 9.4%.
 Peel added that meat exports have accelerated recently with year-over-year pork exports for July to October up 6.3%; broiler exports up 14.5%; and beef exports up 20.3%.
 Still, nearly every analyst writing about these issues is concerned about the effects of the strong U.S. dollar and weak economies overseas.
 In 2017, Rabobank predicts China will continue to exert a huge influence on global meat markets. It increased pork imports to record levels in 2016 and Rabobank forecasts these import levels will remain constant next year. China's beef and poultry imports are also expected to rise.
 The U.S. is currently the world's largest exporter of pork to China, excluding the EU, they added.
 U.S. import news
Normally, a strong dollar draws imports of many products into the U.S., including proteins. Rabobank analysts suggest we may see this swing next year. To date, however, that does not appear to be the case.
 Oklahoma economist Peel notes that imports into the U.S. have so far declined as the dollar strengthened. Total beef imports continued declining in October, down 4.9% year-over-year and are down 13.1% for the period from January to October, compared with 2015. Total cattle imports were down 29.9% in October and 19.3% for the year to date compared to last year, including a decrease in feeder cattle from Canada and Mexico.
 Supply-side woes?
Otherwise, Rabobank predicts an increasingly complex protein market with consumers having more choice and therefore potentially more power to exert their wishes in the marketplace. They may exert additional pressure on protein producers to adapt their systems to mitigate perceived threats from antibiotic use, for example.
 Rabobank analysts suggest such complexity may create opportunities for the producers and processors who read the market well and respond swiftly.
Subscribe to Our Newsletters
BEEF Magazine is the source for beef production, management and market news.
You May Also Like
---